Tag Archive for El Chingon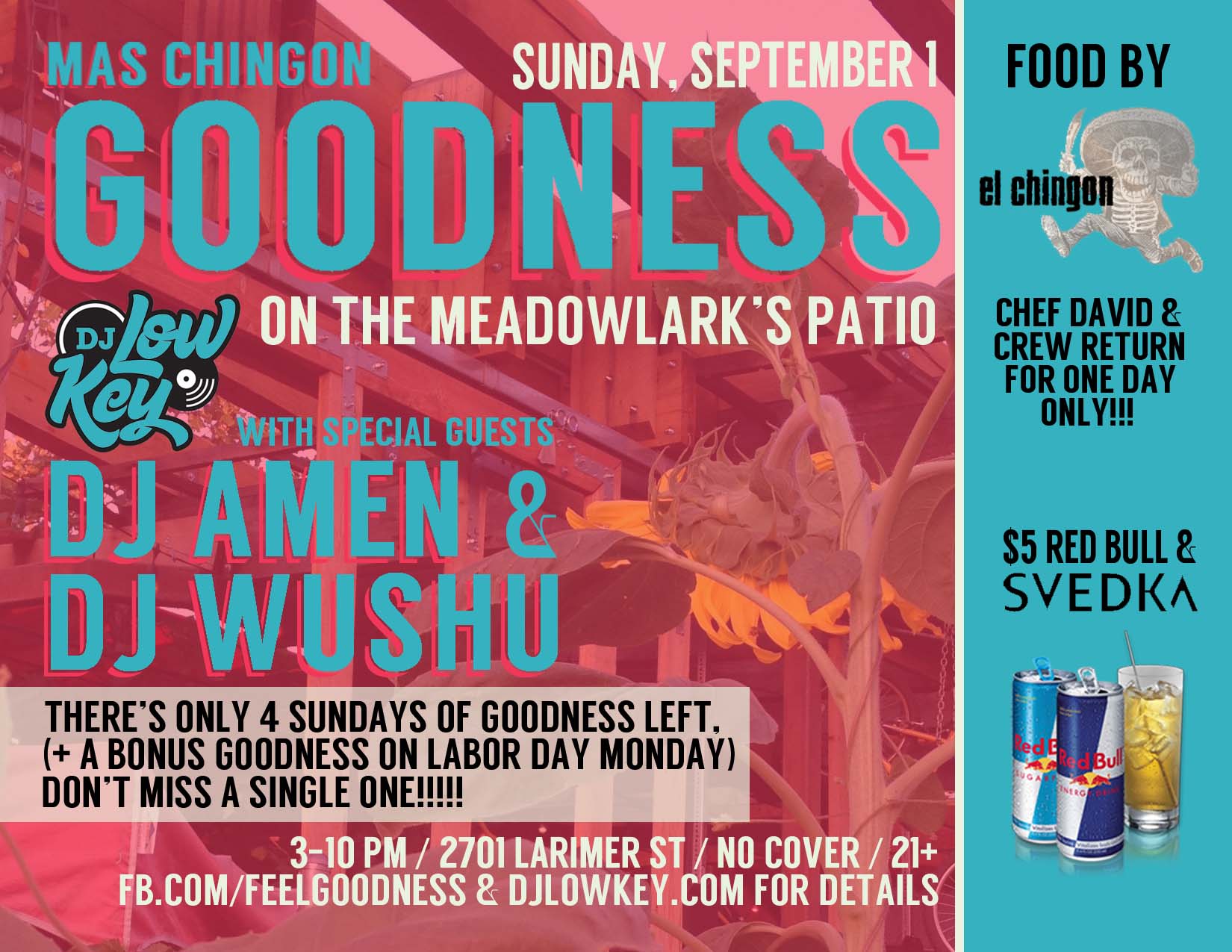 SUNDAY, 9/1 at 3PM -> Damn.  It's already September, the last month of Goodness w/DJ Low Key & friends on the Meadowlark's patio.  Ugh.  It hurts to type that, but it's true, and on that note, we're definitely going to be making the most of the month, starting with this weekend's Mas Chingon Goodness, featuring two ridiculously dope special guests, DJ Amen (Radio Bums) & DJ Wushu (Bass Crooks), joining me on the turntables.
Why's it called Mas Chingon Goodness, you ask?  Because we're bringing back Chef David Lopez and the El Chingon crew to do tacos for us for one week only!  If you came out to any Goodnesses in 2012, you already know that they make some incredible (the more traditional yin to Moontower's fusion yang) tacos and a whole lot more and with their new location at 44th and Tennyson not quite open yet, this party is your best chance to get your Chingon fix for a minute.  21+ / No Cover / 3-10pm.
BTW, there are only 5 more 2013 Goodnesses left (four Sundays + a bonus Power To The DJs edition Goodness on Labor Day), don't miss a single one!  Also, if you're wondering, Moontower Tacos will be back next Sunday!!!