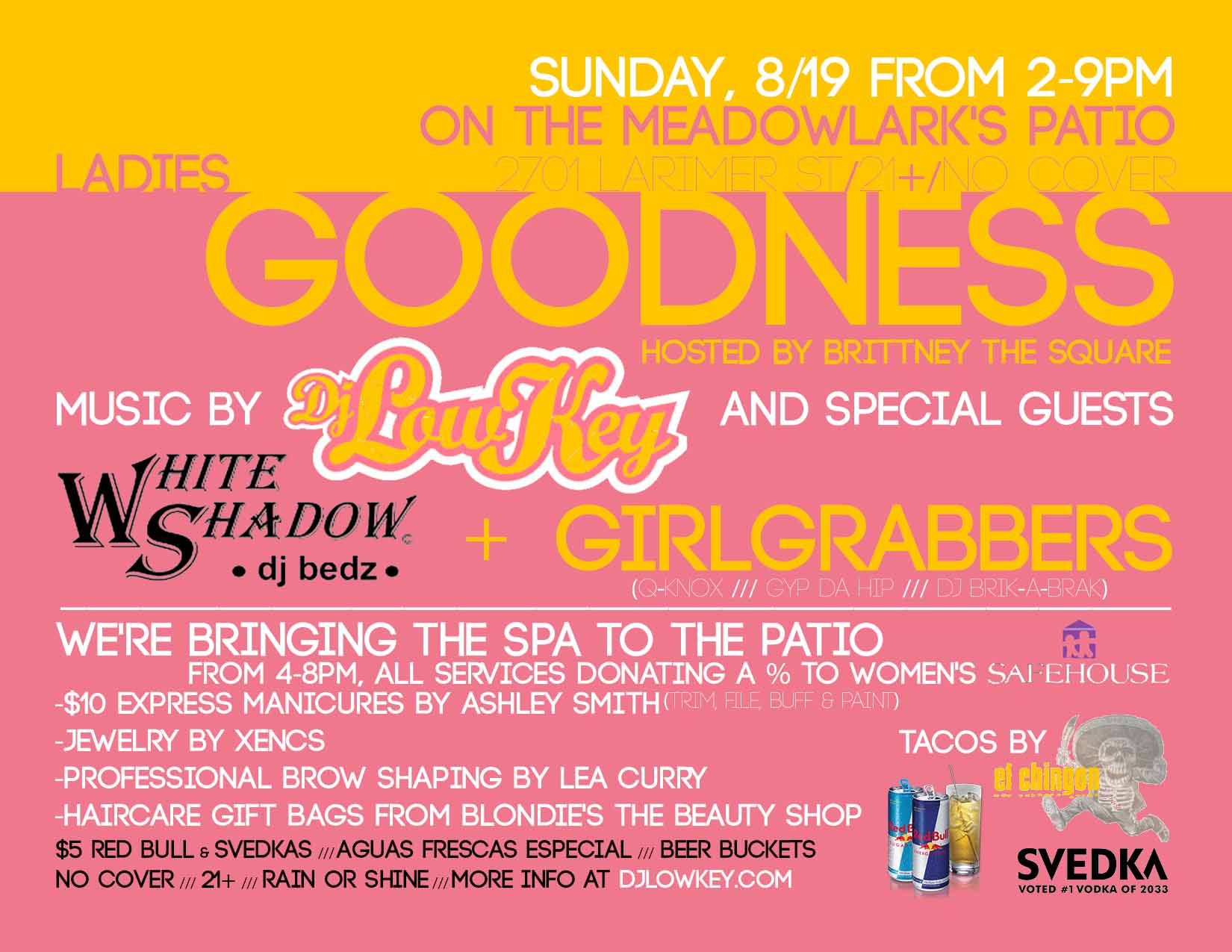 SUNDAY, 8/19 from 2-9PM -> We're celebrating all of our favorite women with a specials Ladies eidition of Goodness w/DJ Low Key & special guests DJ Bedz (official Denver Nuggets DJ, playing an all female artist set), GirlGrabbers (Q-Knox, Gyp Da Hip & DJ brik-A-brak) and host Brittney The Square as we raise money for Women's Safehouse Denver by turning the patio into a spa experience for the fairer sex for the afternoon.  From 4-8PM, we'll be featuring express manicures by Ashley Smith, brow waxing by Lea Curry, jewelry by Xencs & gift bags by Blondie's The Beauty Shop; all with a large percentage going to the anti-domestic violence non-profit.  Plus, we'll be featuring delicious tacos by El Chingon, the best in Summer drinks & more on the Meadowlark's beautiful patio (2701 Larimer St). 21+/No Cover.
Red Bull & Svedka "Bomber Pops"
Agua Frescas Especial (con Svedka)
Ice Cold Beer Buckets: 4 Beers for $10 domestics /// $12 imports
$5 Red Bull & Svedka's
+ more
(Below: Very dope video of Goodness for El Chingon by Press Media Group. The party looks like this, although we don't really play too much music like Bloc Party, even though we do play a wide variety of stuff)
P.S. After Goodness ends, the party continues on at Fifty/50, the new service industry night at Tryst (1512 Larimer St) w/me & Jessica Simmons, featuring some of the best drink specials in town and of course, ridiculously good music.  Get all the details here.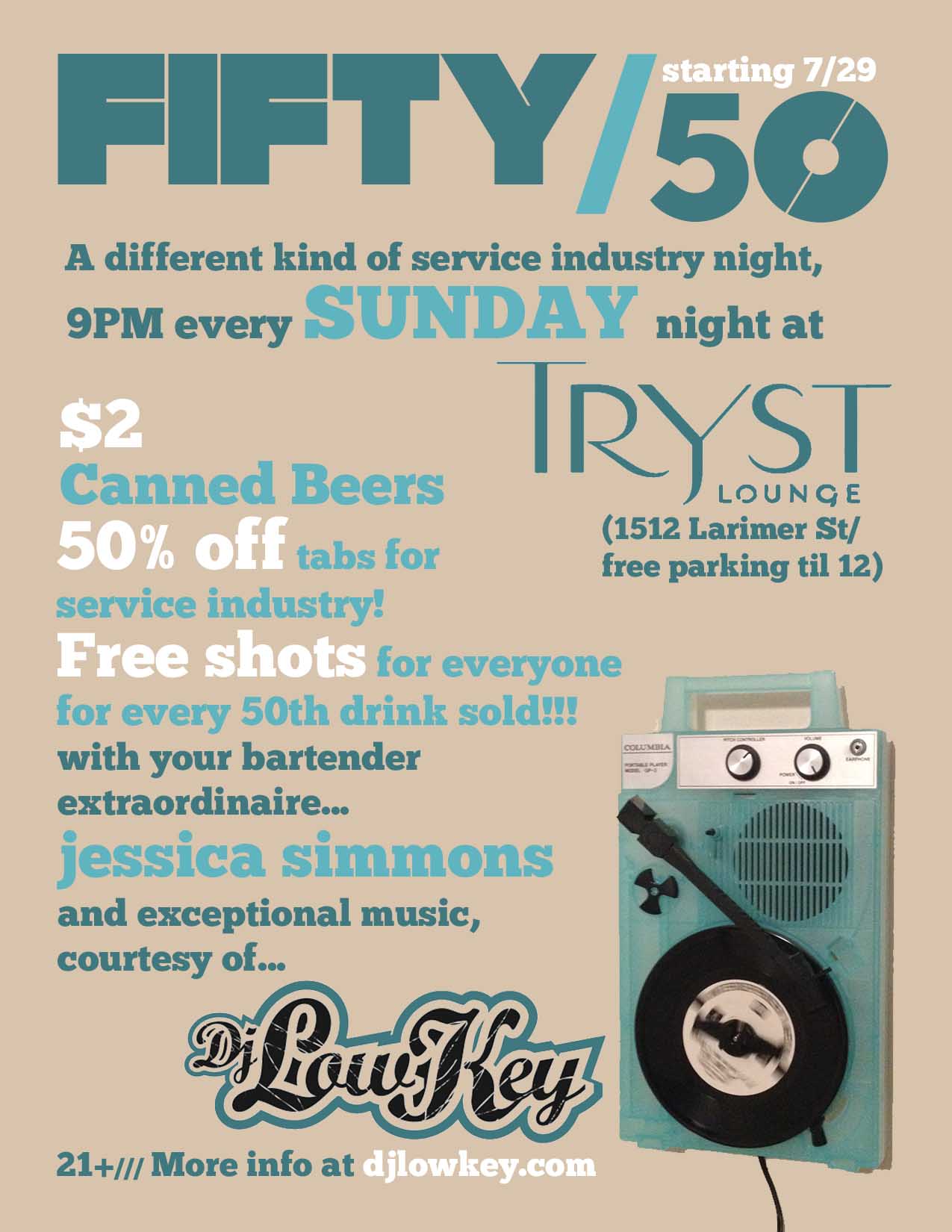 P.P.S. Take an Instagram pic of either party and tag it #DenverDiggers for a chance to win one of 12 Frank151 Denver Diggers fitteds, details here.