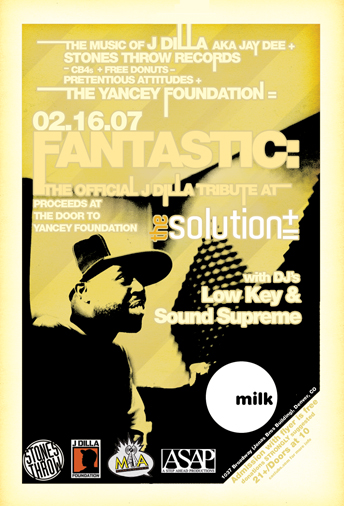 .:The Pharcyde says you should come out for the party:.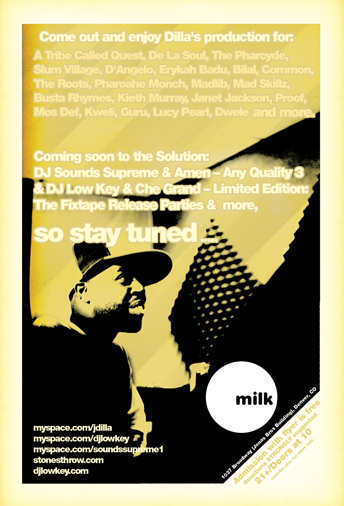 -> Print out the flyer for free entry* + free Dilla posters for the first 50 $5+ donations to the Yancey Foundation & more.
 
"Jay Dee (aka J Dilla)." – Pharrell, when asked on BET's 106 & Park who was his favorite producer.
  
"…we really just witnessed the John Coltrane of our time." – Common
 
"He inspired me so much. One of the best days of my life was when he handed me a record with drums on it. I was so honored." – Kanye West
 
 
*Bring in or print out the flyer for free admission to the party. Any sort of donation at the door to the Yancey Foundation is STRONGLY suggested. Big up Stones Throw for sponsoring the event and hookin up the giveaways.