SUNDAY, 8/12 from 2-9PM -> Last week was the busiest yet (check the pic below) and the rave reviews keep coming in about how great the vibe at Goodness is, with everyone from randoms who lucked out and found us to Denver culture blogs to die-hard music heads saying it's their favorite party of the Summer.  This week we're back at it a with a Hawaiian twist.  Now I'm gonna be honest, my original plan, back before we partnered with El Chingon, was to have a pig roast and luau on 8/12.  I clung on to that idea as things got more and more complicated while trying to make it happen and ultimately, I had steer away from the idea when we learned that due to health code regulations, we wouldn't be able to roast the pig on-site.  Never one to be held down, I worked with El Chingon's Chef David Lopez to put together some delicious Hawaiian-inspired taco specials, along with pineapple and mango agua frescas, which is probably the next best thing to a pig roast in keeping with the Hawaiiian theme (and it also doesn't scare vegetarians quite like a roasted pig's head…LOL).
Beyond the Hawaiian food and drinks, I'll be joined on your afternoon's soundtrack by two very dope cats who I've never really had a chance to rock with, but always wanted to; DJ Wushu (Bass Crooks) & Kid Hum (Fossil Fuel Music).  Also, in keeping with the Hawaiian theme, we're gonna give $25 in tacos and drinks to the person with the best Hawaiian shirt on, so come dressed proper and end up full with a nice buzz on us.  The misters will be keeping us refreshed, the music will be beautiful & the vibe bordering magic on the Meadowlark's beautiful patio (2701 Larimer St), so come join us.  21+/No Cover.
(Above: Very dope video of Goodness for El Chingon by Press Media Group. The party looks like this, although we don't really play too much music like Bloc Party, even though we do play a wide variety of stuff)
Red Bull & Svedka "Bomber Pops"
Agua Frescas Especial (con Svedka)
Ice Cold Beer Buckets: 4 Beers for $10 domestics /// $12 imports
$5 Red Bull & Svedka's
+ more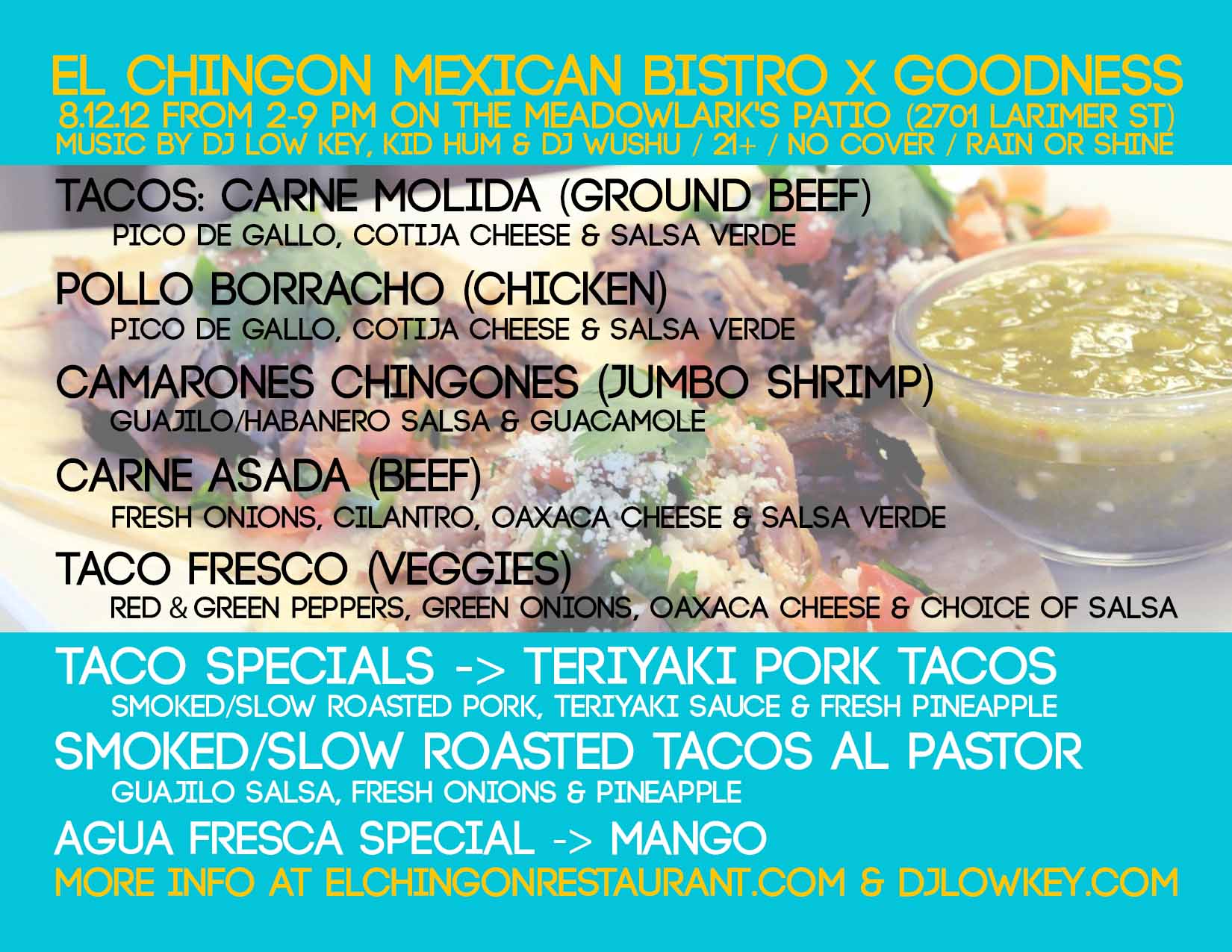 P.S. After Goodness ends, the party continues on at Fifty/50, the new service industry night at Tryst (1512 Larimer St) w/me & Jessica Simmons, featuring some of the best drink specials in town and of course, ridiculously good music.  Get all the details here.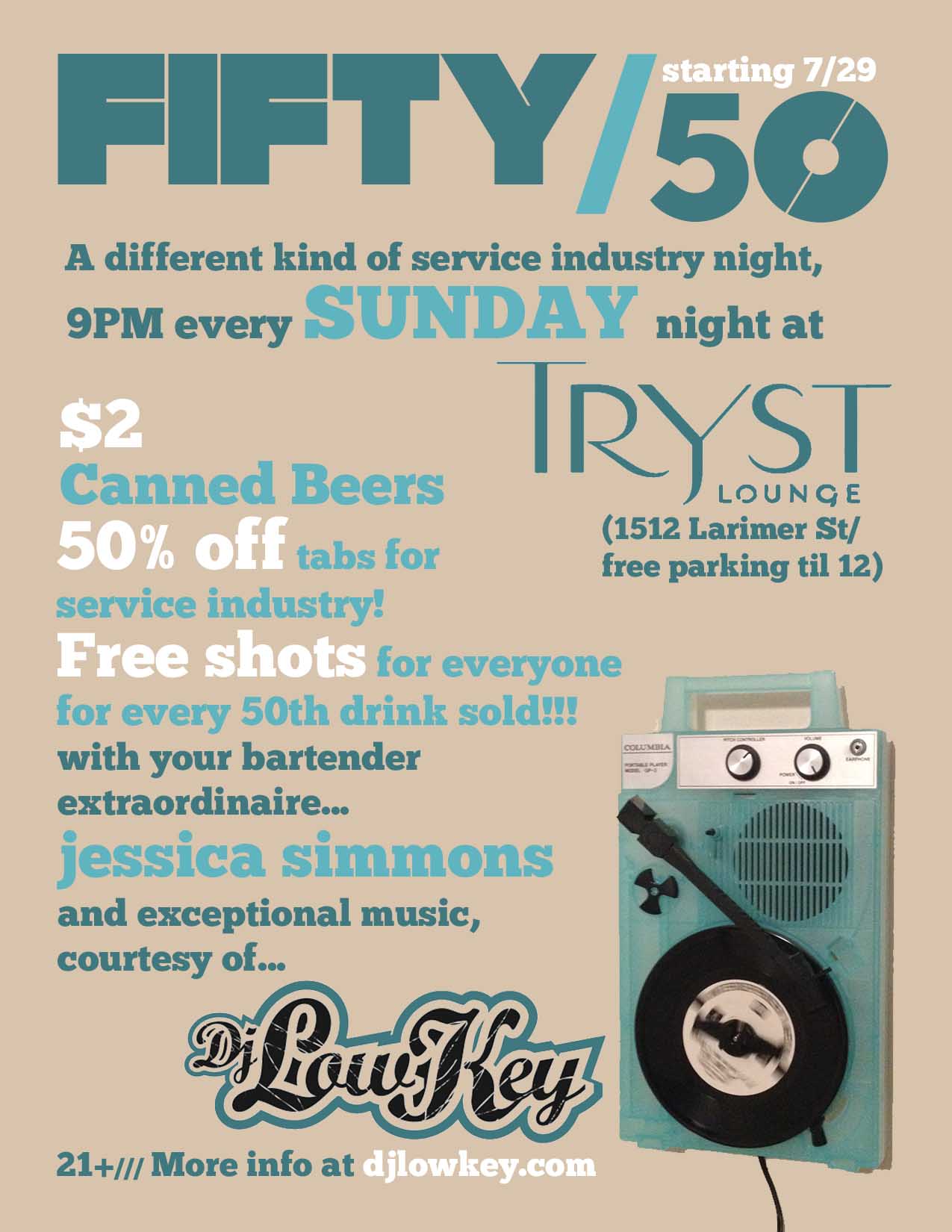 P.P.S. Take an Instagram pic of either party and tag it #DenverDiggers for a chance to win one of 12 Frank151 Denver Diggers fitteds, details here.