SUNDAY, 9/2 from 2-9PM -> I'm happy to announce that one of my favorite DJs in the country, legendary Pittsburgh DJ, Bonics aka Wiz Khalifa's DJ and former US Red Bull Thre3 Style finalist, is gonna be coming to Goodness to spin an extra special guest set and help make our Labor Day weekend one to remember.  I'll also be DJing and your host for the day, DJ KAAOS (of the group M.F. KAAOS) will be spinning a guest set as well & of course, El Chingon will be serving up exceptional tacos & more on the Meadowlark's beautiful patio. The vibe will be incredible and you might wanna get their early in the afternoon if you're trying claim some top notch real estate before the spot fills up; with no work on Monday and our biggest guest DJ to date coming to town, it should be one for the books. 21+/No Cover/2701 Larimer St.
Red Bull & Svedka "Bomber Pops"
Agua Frescas Especial (con Svedka)
Ice Cold Beer Buckets: 4 Beers for $10 domestics /// $12 imports
$5 Red Bull & Svedka's
+more
P.S. After Goodness ends, the party continues on at Fifty/50, the new service industry night at Tryst (1512 Larimer St) w/me & Jessica Simmons, featuring some of the best drink specials I've ever seen and of course, dope music to wrap up your holiday weekend.  Get all the details here.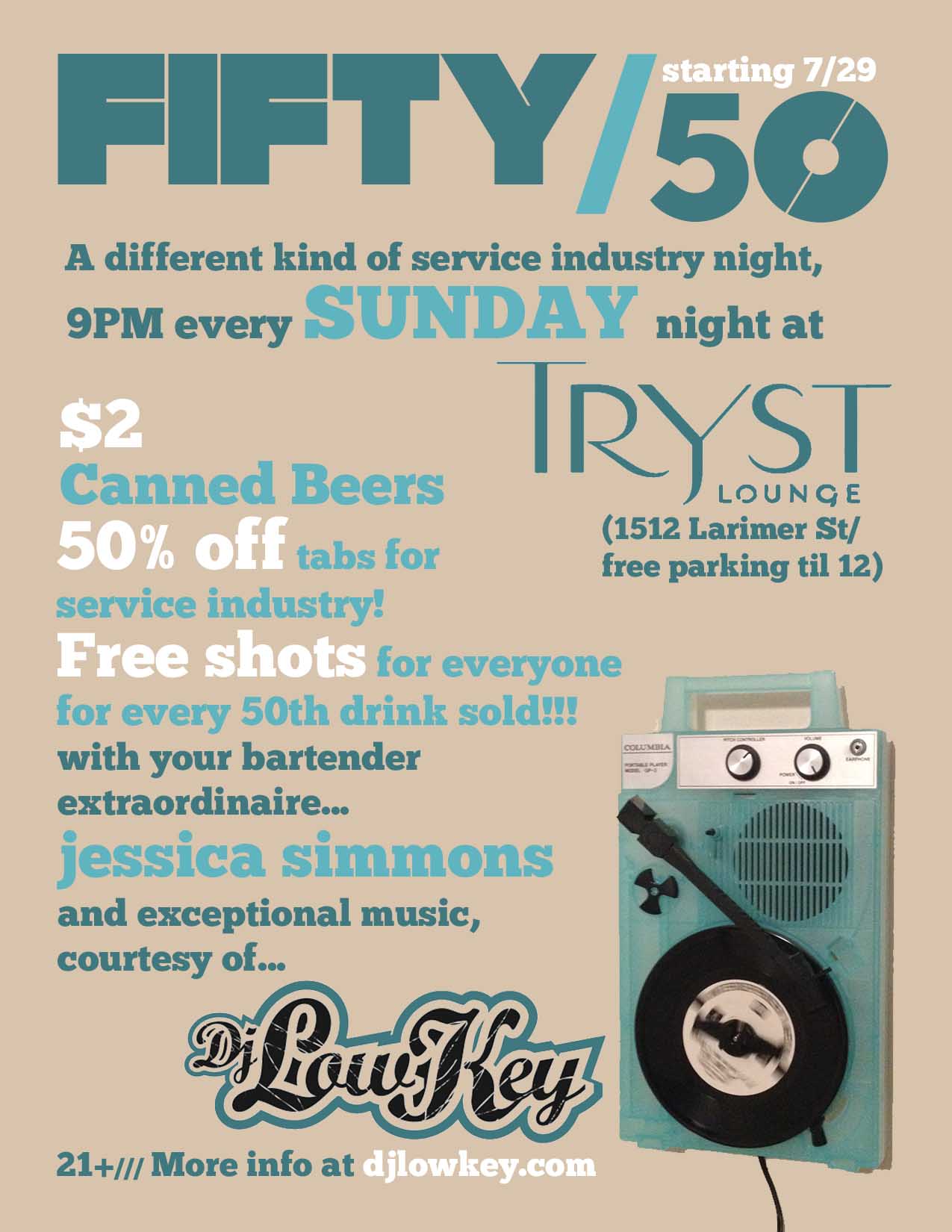 P.P.S. Take an Instagram pic of either party and tag it #DenverDiggers for a chance to win one of 12 Frank151 Denver Diggers fitteds, details here.