Tag Archive for DJ Squirt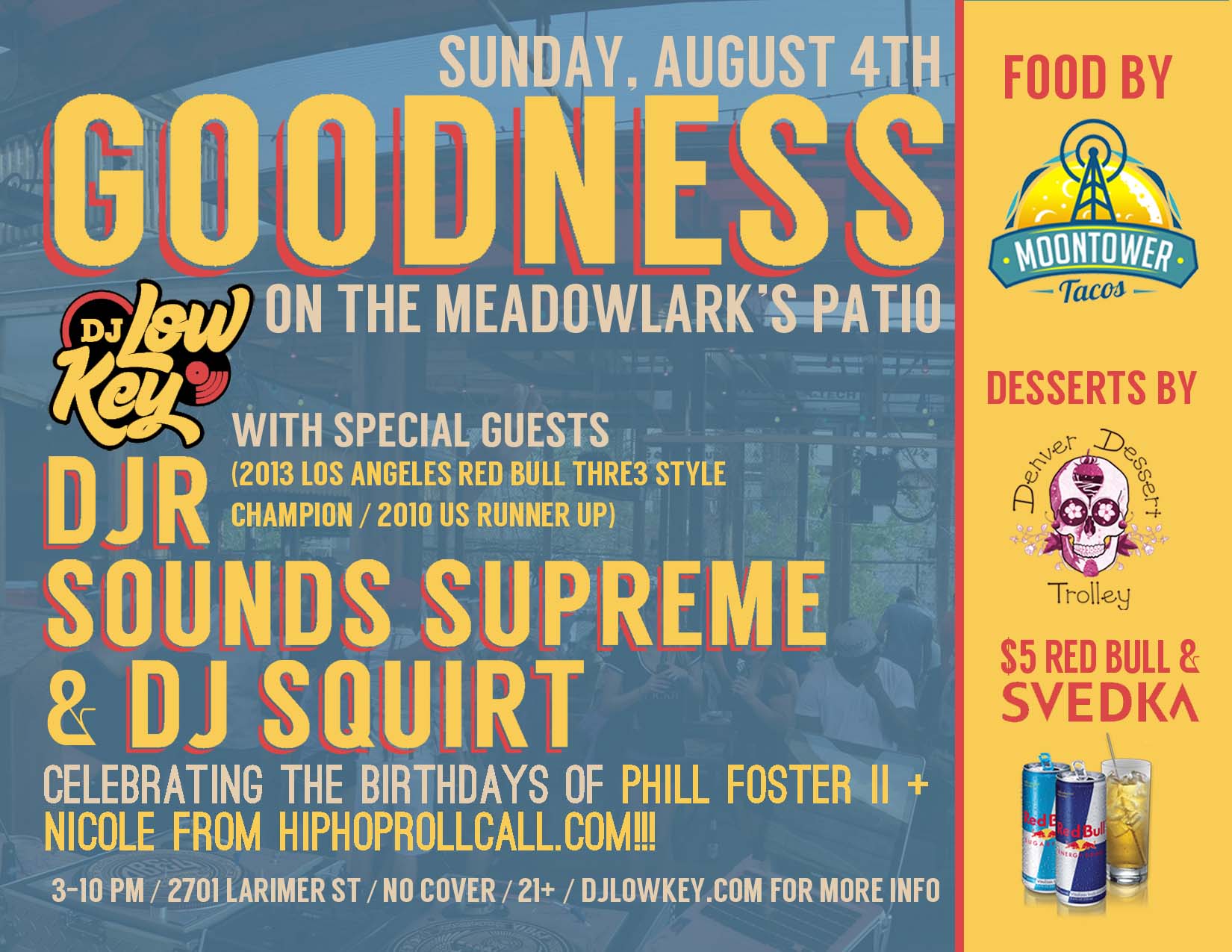 SUNDAY at 3PM -> Now that we're getting into August, it's starting to to hit me that the days are numbered in the 2013 Goodness w/DJ Low Key & friends season and with that said, expect to see more and more good stuff packed into the rest of the Summer (aka plan on being on the Meadowlark's patio every Sunday for the next 2 months or so…LOL).  On that note, we'll be fitting 3 guest DJs, 2 birthday parties and a brand new taco into this Sunday.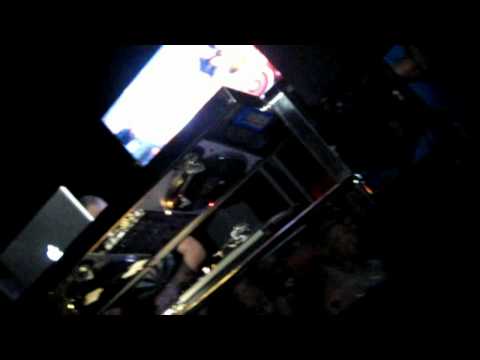 First off, I'm excited to have one of the best DJs out right now in the spot, LA's own DJR, winner of this year's Los Angeles Red Bull Thre3 Style, 2nd place finisher in the 2010 US Thre3 Style Finals in Denver (shouts to Emily!).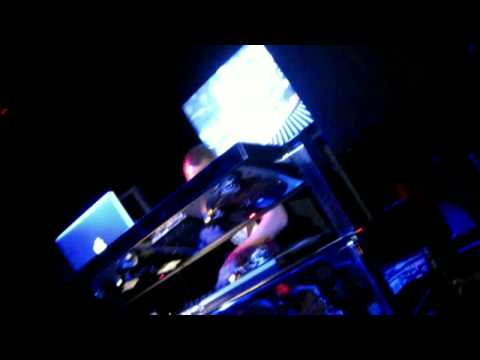 He'll be joined by two of my Denver favorites, Solution co-founder Sounds Supreme and the infamous DJ Squirt.  On top of that, we'll be celebrating the birthdays of two Goodness regulars, Phill Foster II and Nicole from HipHopRollCall.com.  Last but not least, Moontower Tacos will be debuting the winner of the Goodness Taco Contest, while Denver Dessert Trolley serves up dessert (rumor has it they want to have another 'twerk for treats' contest for free desserts).  21+ / No Cover / 3-10pm.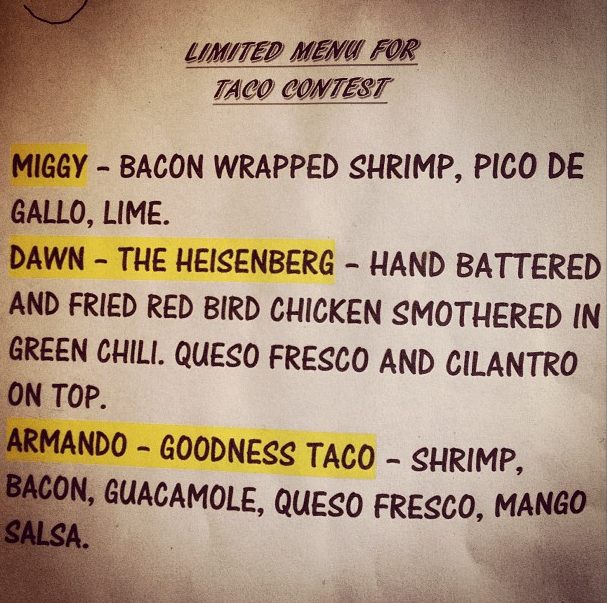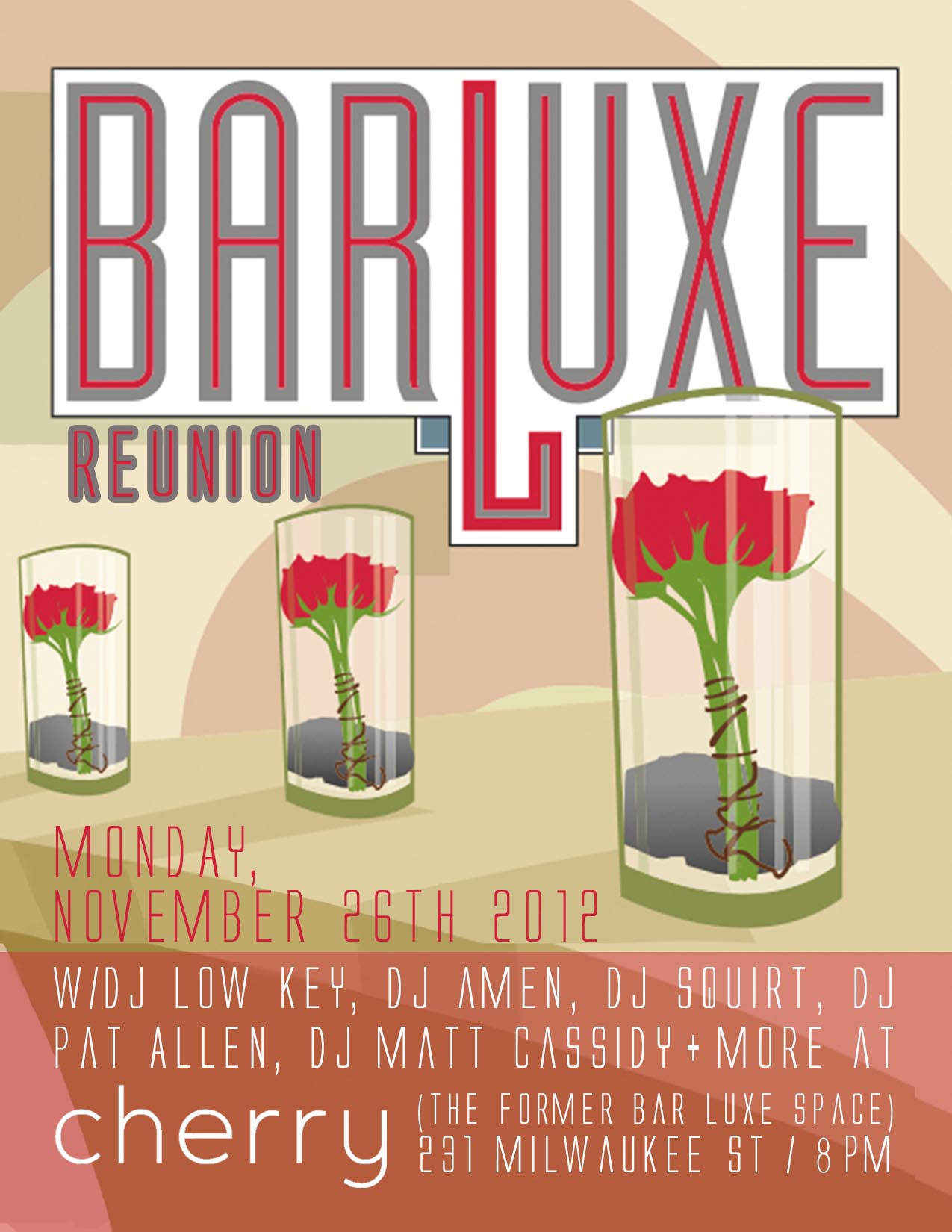 MONDAY, 11/26 at 8PM -> We're reuniting the DJs and crew from the infamous Cherry Creek martini bar, Bar Luxe, for one night only.  Me, DJ Amen, DJ Squirt, DJ Pat Allen & DJ Matt Cassidy will be manning the turntables, rocking the best in Luxe-era jams at Cherry (the former Bar Luxe space at 231 Milwaukee St), while drinks flow and we all reconnect with the great vibes and music that Luxe was known for.  The party starts at 8pm, there's no cover and if you ever made it to Bar Luxe, you already know it's gonna be a good time.  See you there.
P.S. We're trying to reach all the old Bar Luxe regulars so if you see this and know someone that might be interested, please let them know.  Thanks!
P.P.S. In case you missed it back in 2006, check out the Bar Luxe Late Night Soundtrack by me & DJ Amen here.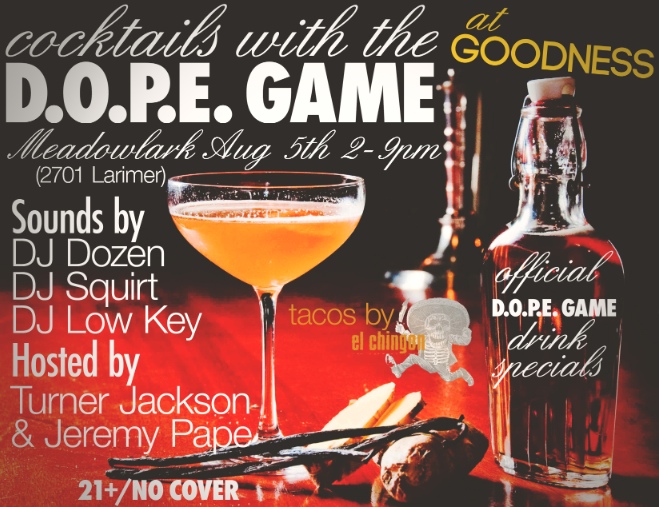 SUNDAY, 8/5 from 2-9PM -> This Summer just keeps getting better and better.  Last Sunday at Goodness was the busiest yet, our guests blessed the crowd with amazing music and the vibe was damn near flawless.  This week we're keeping the wins coming and teaming up with one of my favorite crews in Denver, The D.O.P.E. Game, for cocktails, music and more fun. D.O.P.E. stands for Don't Oppress Positive Energy and these dudes are full of positivity, as anyone who comes out to join us for cocktails will soon see.
For Cocktails With The D.O.P.E. Game, I'll be joined by the crew's DJ, DJ Dozen, as well as the one and only DJ Squirt; two of my favorite young DJs in Denver.  Your friend Teej aka Turner Jackson and Denver's favorite videographer Jeremy Pape will be your afternoon's hosts, along with the rest of the crew, who'll be hanging out on the patio all afternoon and giving PBRs to the first 50 people that come out.  As always, El Chingon will be putting other tacos to shame with their delicious assortment of carnitas, shrimp tacos & culinary magic while the agua frescas stay be flowing (this week's special is Agua De Limon so think extra tasty lemonade, then think about mixing it with the strawberry aguas and try not to drool…lol).  The misters will be in effect, the music will be top notch & the vibe bordering pure nirvana on the Meadowlark's beautiful patio (2701 Larimer St), so come join us.  Last not least, we'll also be celebrating Phill's Broncos & Bronsolini Birthday Bash, so if you see some girls going wilds to an Action Bronson son, they're with him…LOL. 21+/No Cover.
Red Bull & Svedka "Bomber Pops"
Agua Frescas Especial (con Svedka)
Ice Cold Beer Buckets: 4 Beers for $10 domestics /// $12 imports
$5 Red Bull & Svedka's
+more
P.S. After Goodness ends, the party continues on at Fifty/50, the new service industry night at Tryst (1512 Larimer St) w/me & Jessica Simmons, featuring some of the best drink specials I've ever seen and of course, dope music.  Get all the details here.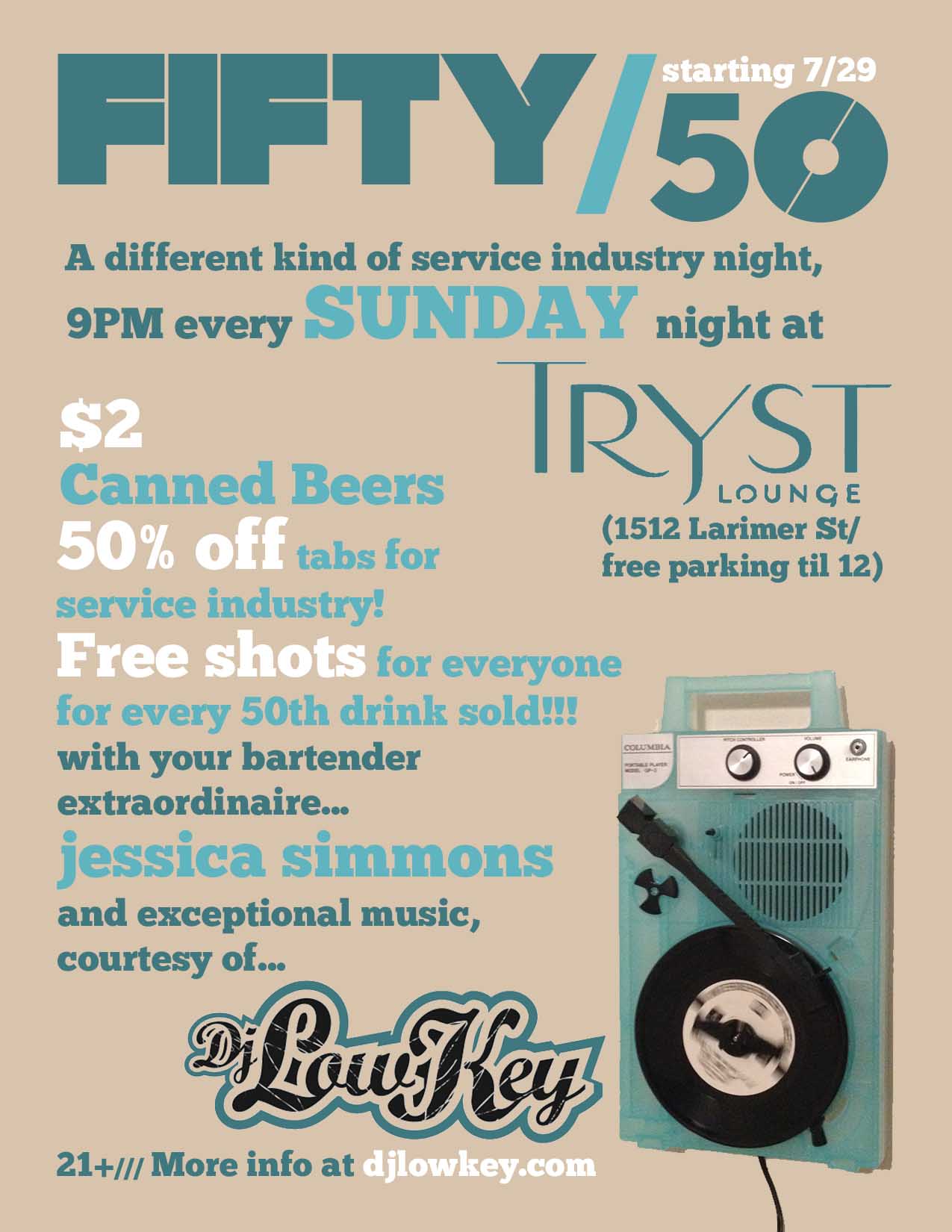 P.P.S. Take an Instagram pic of either party and tag it #DenverDiggers for a chance to win one of 12 Frank151 Denver Diggers fitteds, details here.
Category:
events
,
Goodness
/ Tags:
Denver Diggers
,
DJ Dozen
,
DJ Low Key
,
DJ Squirt
,
El Chingon
,
Fifty/50
,
Jeremy Pape
,
The D.O.P.E. Game
,
The Meadowlark
,
Turner Jackson