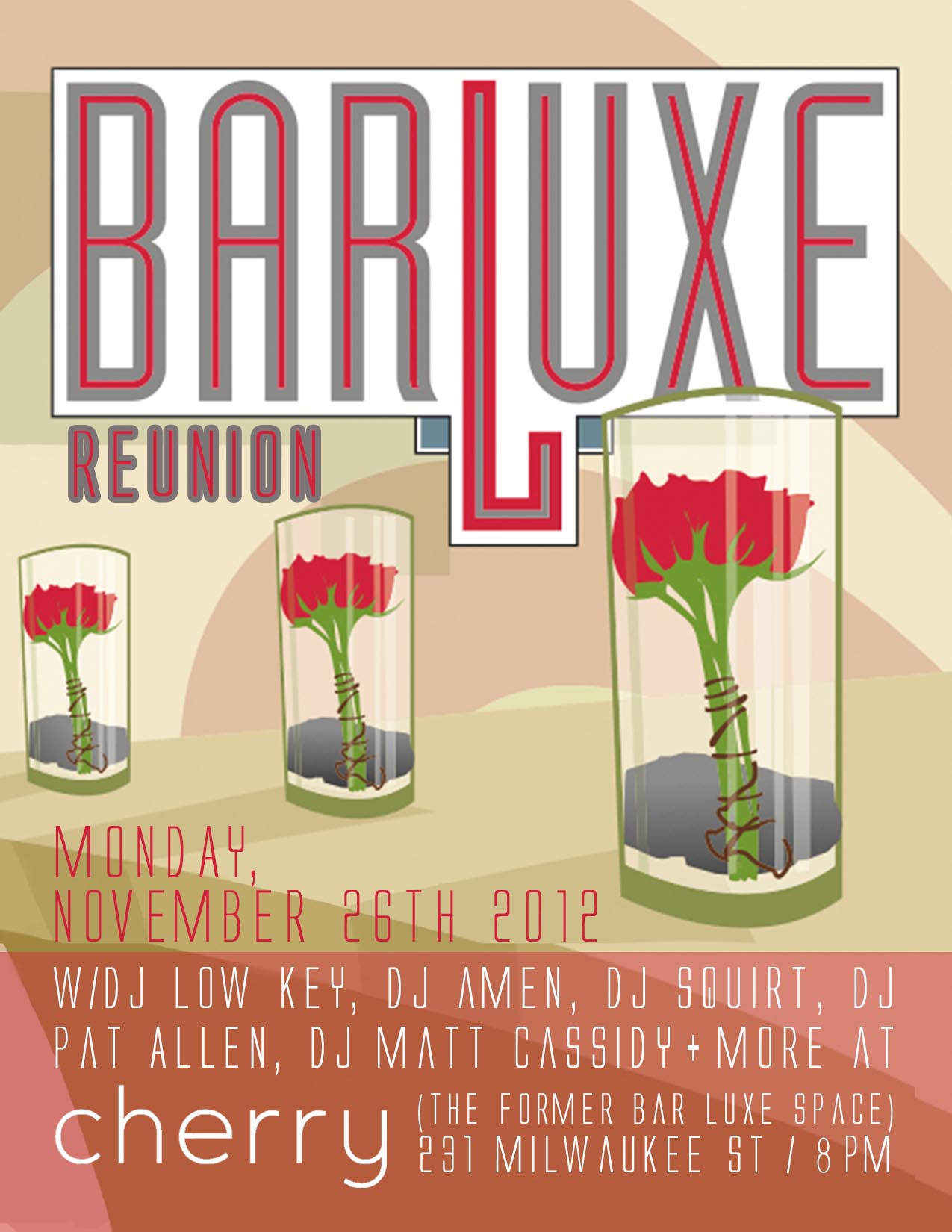 MONDAY, 11/26 at 8PM -> We're reuniting the DJs and crew from the infamous Cherry Creek martini bar, Bar Luxe, for one night only.  Me, DJ Amen, DJ Squirt, DJ Pat Allen & DJ Matt Cassidy will be manning the turntables, rocking the best in Luxe-era jams at Cherry (the former Bar Luxe space at 231 Milwaukee St), while drinks flow and we all reconnect with the great vibes and music that Luxe was known for.  The party starts at 8pm, there's no cover and if you ever made it to Bar Luxe, you already know it's gonna be a good time.  See you there.
P.S. We're trying to reach all the old Bar Luxe regulars so if you see this and know someone that might be interested, please let them know.  Thanks!
P.P.S. In case you missed it back in 2006, check out the Bar Luxe Late Night Soundtrack by me & DJ Amen here.