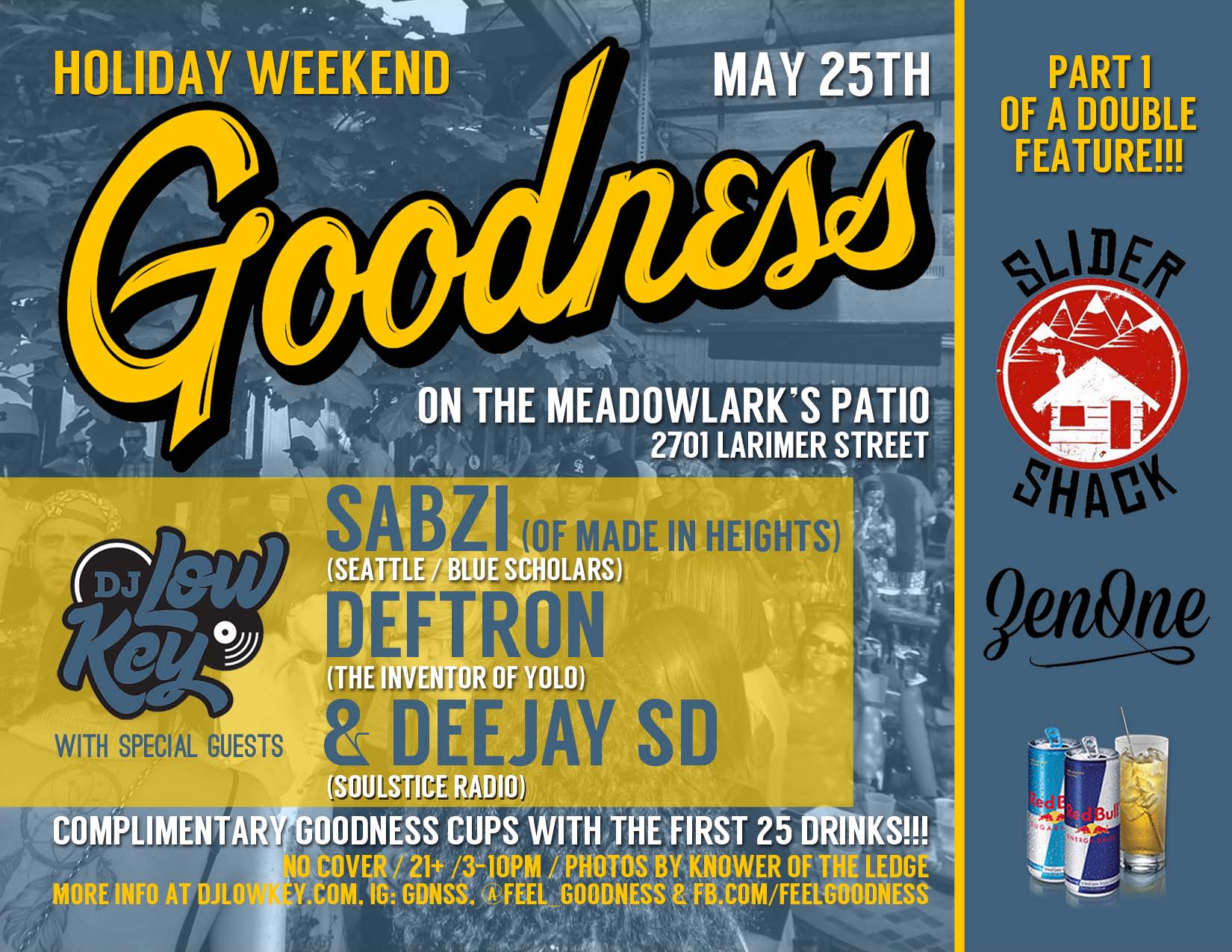 Sunday, 5/25 -> It's Memorial Day weekend and that means time for an extra big, double dosage of Goodness w/DJ Low Key & friends, with parties on Sunday & Monday!!! Not only is there an extra bonus All Reggae Goodness on Memorial Day Monday, but the lineup for Sunday is extra big with my old tour buddy, Seattle/LA's own Sabzi (1/2 of Made In Heights & 1/2 of Blue Scholars), joining me and Denver favorites Deejay SD & Deftron on the turntables for what promises to be an extra great day!
On top of 4 DJs, we'll be welcoming special guest food truck and longtime Solution favorite, The Slider Shack out to give the party a cookout vibe for the day (don't worry though, Moontower Tacos will be back for Monday's bonus Goodness & next Sunday)!!
As if that wasn't enough, we've also got complimentary brand new, extra fresh plastic stadium style cups for the first 25 people to get drinks on Sunday and we re-upped on complimentary Goodness buttons for everybody after running through a few hundred last Sunday afternoon!!! Official Goodness/Solution photographer Knower Of The Ledge will be taking party pics (follow us on Instagram: @GDNSS) & more on the Meadowlark's incredible patio (2701 Larimer St), come rock with us!!!