Tag Archive for DJ Soup
Join the e-mail list at GDNSS.com or wear a Goodness button/pin/etc to skip the $10 cover until 6pm…
Category:
events
,
Goodness
/ Tags:
DJ Dozen
,
DJ Low Key
,
DJ RayRock
,
DJ RAYtard
,
DJ Soup
,
Goodness
,
Goodness w/DJ Low Key & friends
,
Mikey Fresh Pop-Up Shop
,
Push Squad
,
The Meadowlark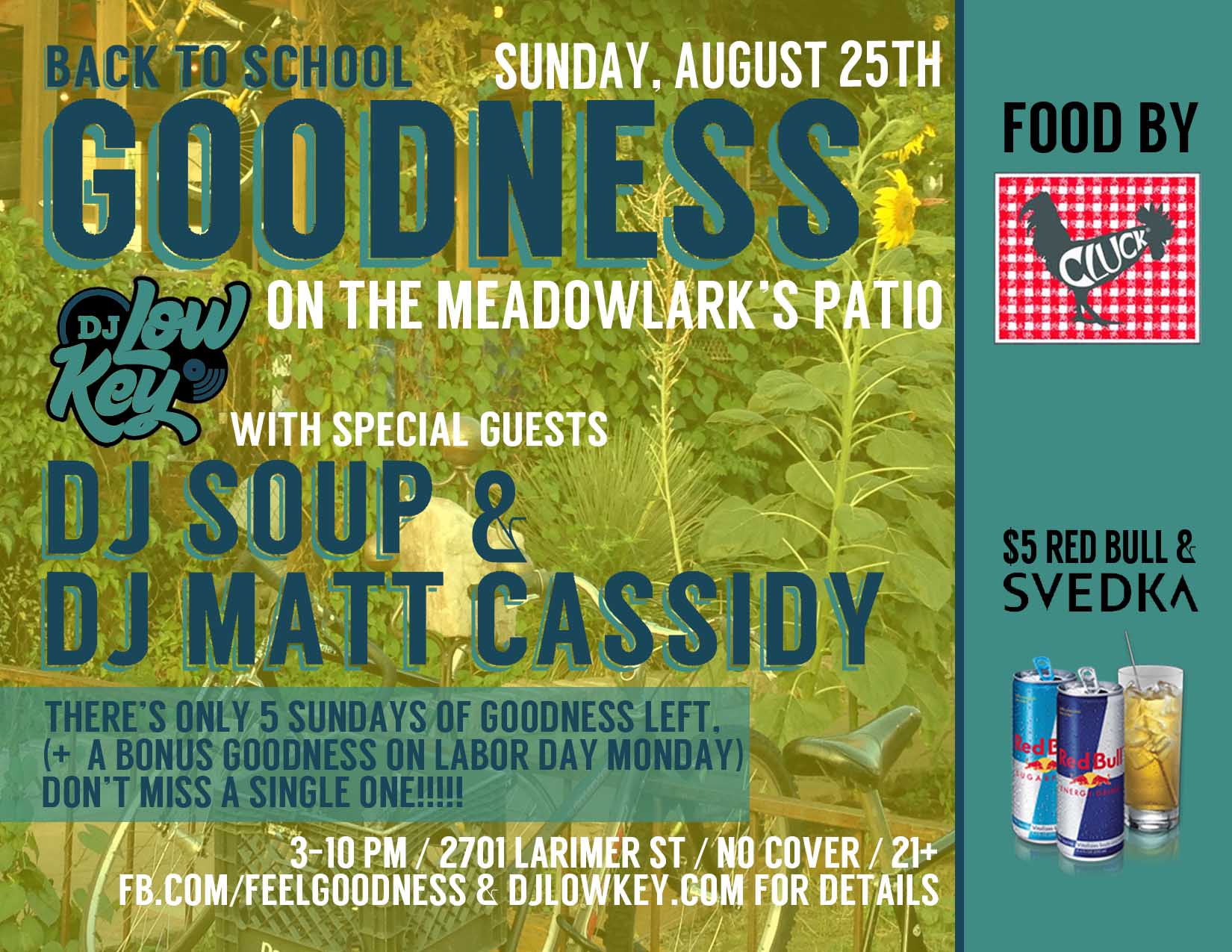 SUNDAY, 8/25 at 3PM -> It's that time of year again, school is back and while that really doesn't have anything to do with my "grown up", post-college, DJ for living lifestyle, I know in some way, shape or form, it effects everybody else.  On that note, we're marking the occasion with Back To School Goodness w/DJ Low Key & friends on the Meadowlark's patio with special guests DJ Soup & DJ Matt Cassidy joining me on the turntables.  We'll also have culinary guests The Cluck Truck in the house with delicious, Southern-style fried chicken and lots more (don't worry, Moontower Tacos will be back next month). 21+ / No Cover / 3-10pm.
BTW, there are only 6 more 2013 Goodnesses left (five Sundays + a bonus Power To The DJs edition Goodness on Labor Day), don't miss a single one!!!