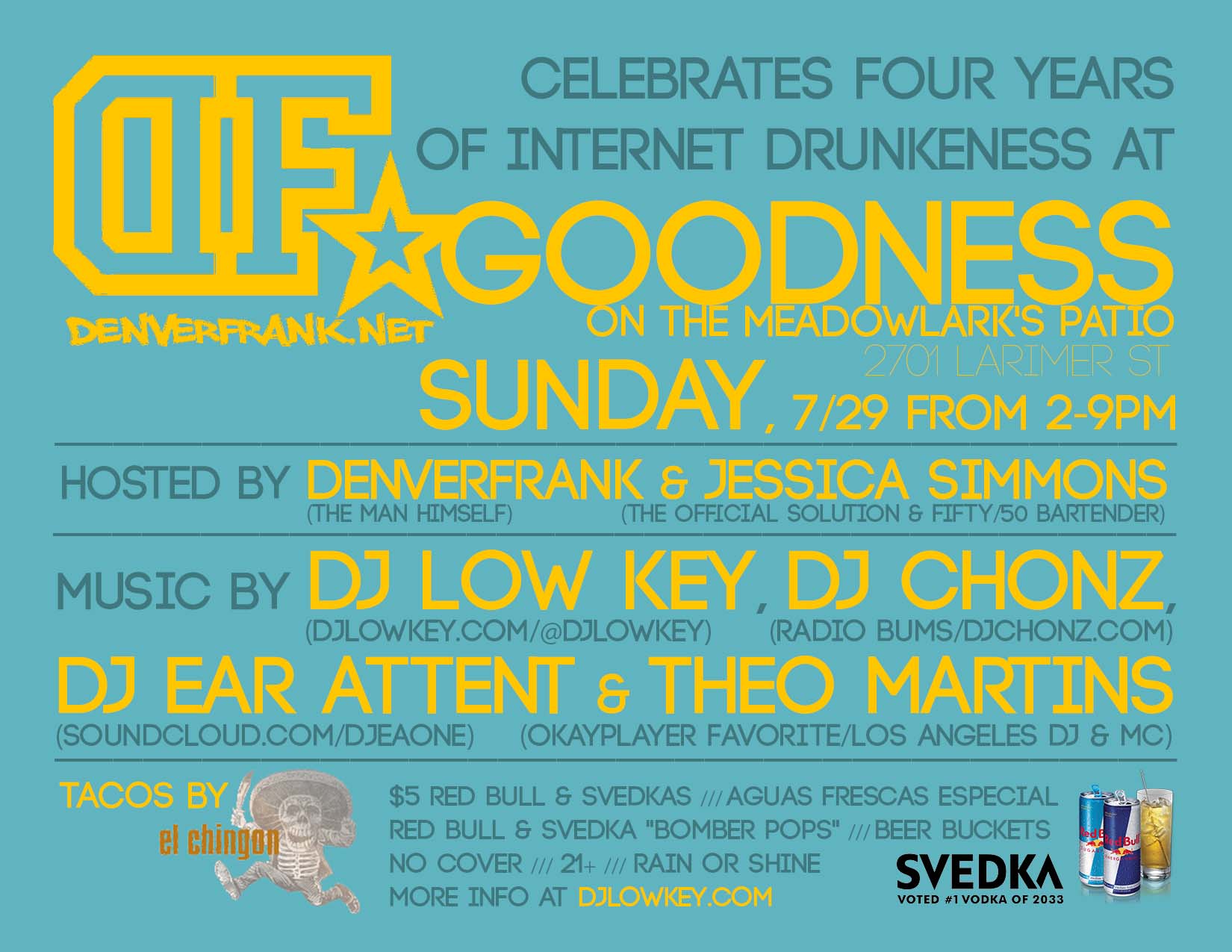 SUNDAY, 7/29 from 2-9PM -> We're celebrating culture blog DenverFrank.net's 4 Year Anniversary with a ridiculous lineup at Goodness.  It'll be me, special guests Denver legend DJ Chonz & criminally underrated DJ Ear Attent, guest hosts DenverFrank (the man himself) & Jessica Simmons (aka the Solution bartender and my partner at Fifty/50, your new favorite Sunday night party).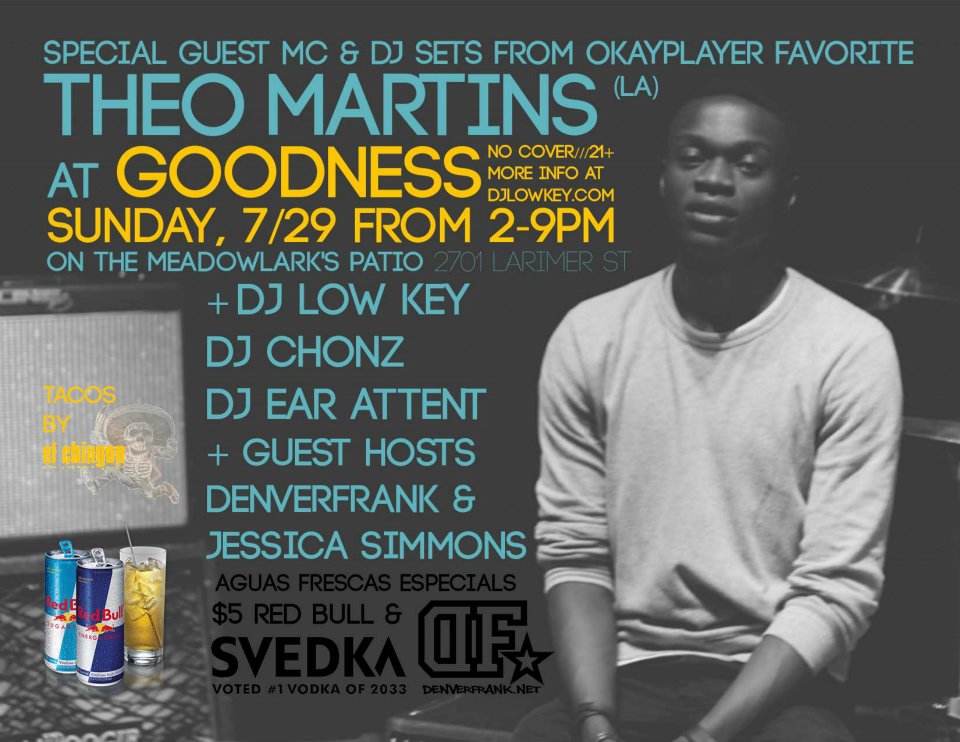 Also, due to a random set of circumstances involving The Solution Showcase #8 being postponed til next month, we'll have Okayplayer favorite, LA's MC & DJ Theo Martins performing on the mic and turntables too (!!!!!), still with no cover.  El Chingon will be holding us down with an incredible taco menu, mango is the agua fresca special for the day & we might have another surprise or two in stoee on the Meadowlark's beautiful patio (2701 Larimer St). 21+/No Cover.
P.S. After Goodness ends, the party continues on with the launch of Fifty/50, the new service industry night at Tryst (1512 Larimer St) w/me & Jessica Simmons that features some incredible drink specials and of course, dope music.  Get all the details here.
P.P.S. Take an Instagram pic of either party and tag it #DenverDiggers for a chance to win one of 12 Frank151 Denver Diggers fitteds, details here.