SUNDAY, 7/6 from 3-10pm -> Last weekend's Goodness w/DJ Low Key & friends double surprise was a blast, big up everyone who came out and catch surprise guests Vikter Duplaix and DJ Largechild joining me & DJ Discord for a day packed full of a great music. We've got another three guests in store for this Sunday, with Solution co-founder Sounds Supreme, my favorite female selecta in Denver, DJ Izer, and DJ Pat Allen (aka DJ Boo Bear) joining me on the turntables for some Red, White & Blue Goodness over the Forth Of July weekend.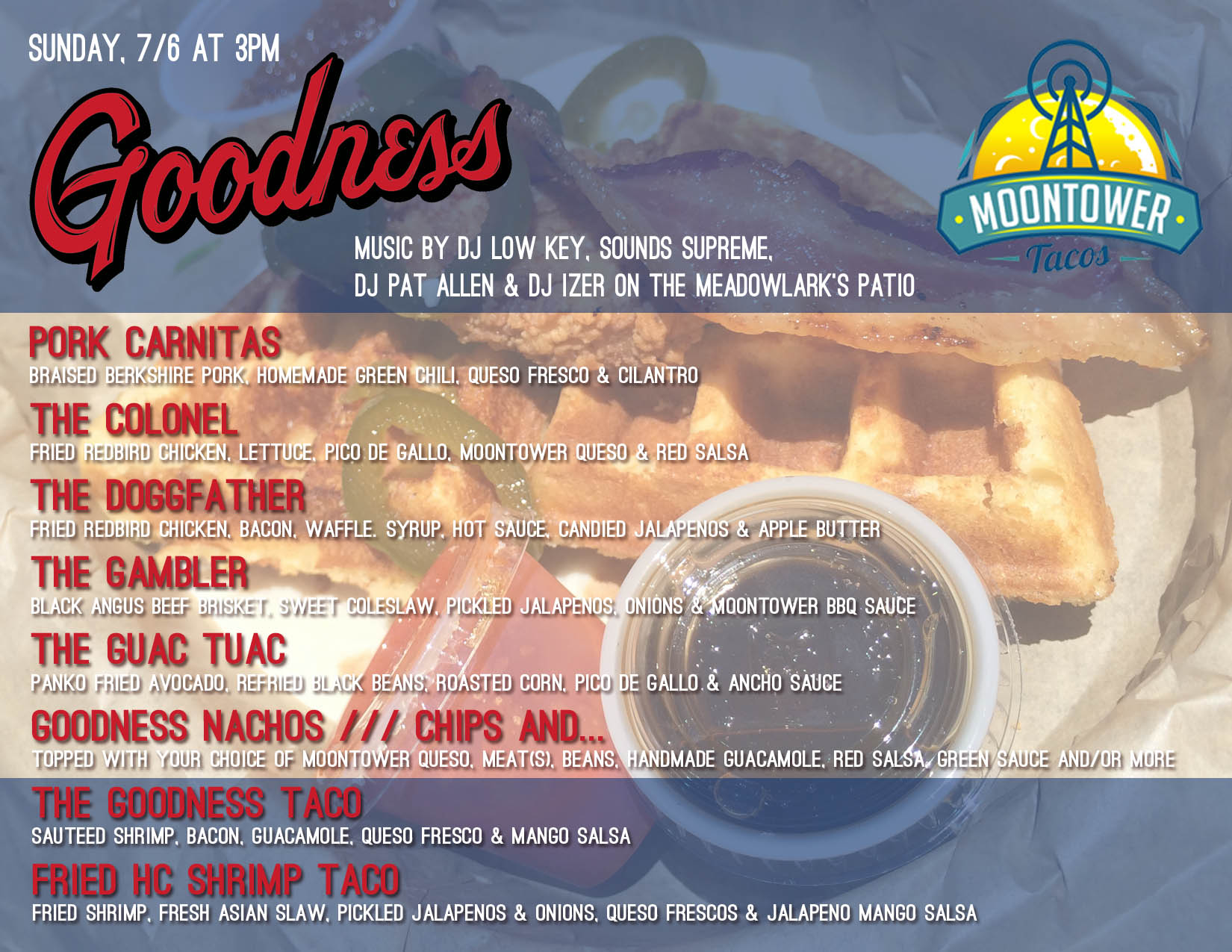 Moontower Tacos will be on block making taco magic and we've also got complimentary stadium style Goodness cups for the first 25 people to get drinks, as well as complimentary buttons for everybody!
Special guest photographer Kenneth Hamblin III will be taking pics of the party (follow us on Instagram: @GDNSS), El Chingon is brewing refreshing agua frescas for us, ZenOne will be back & more on the Meadowlark's constantly improving patio (2701 Larimer St), come rock with us!!! No cover / 21+ / 3-10pm.
P.S. Next Sunday, 7/13 is the most important Goodness of the year and starts early at 1pm. Put it in your calendar now and click here to learn why.