Tag Archive for Knower Of The Ledge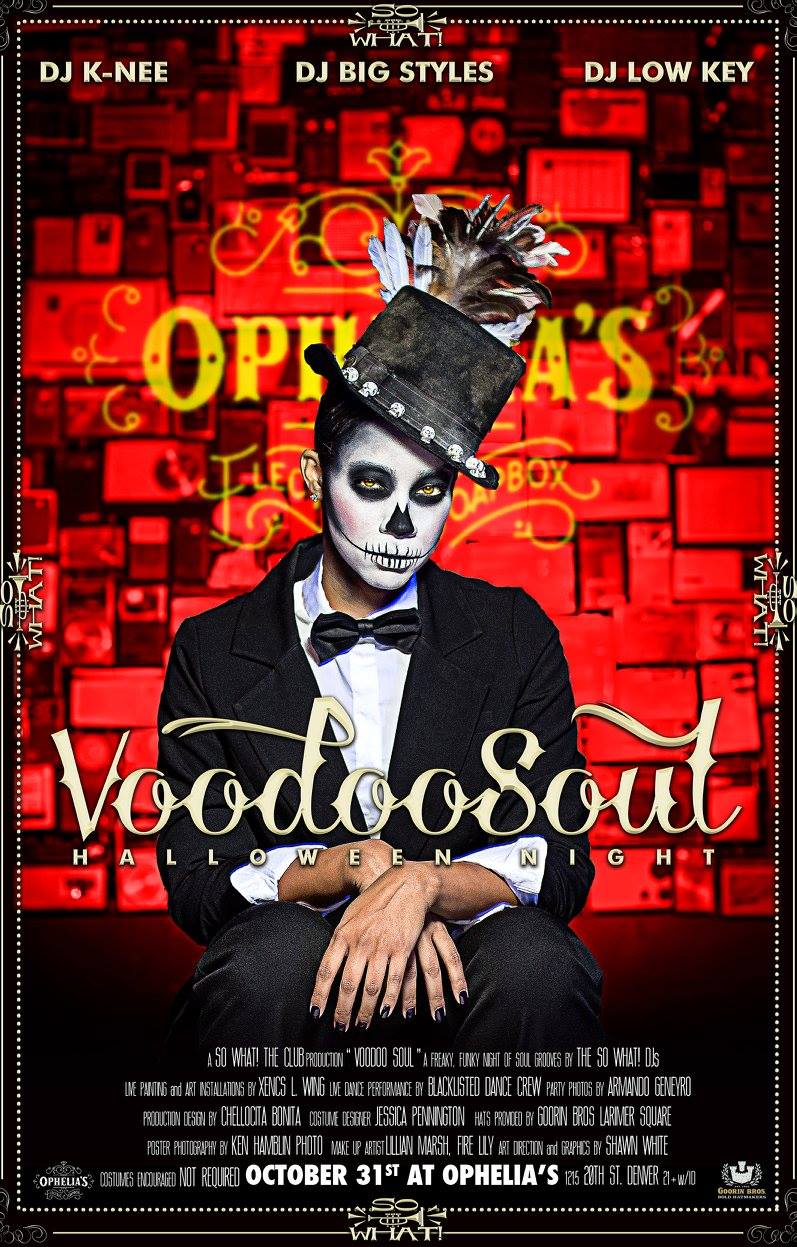 SATURDAY, 10/31 -> Something wicked, this way comes…A Down & Dirty night of Bone shaking Vibes to funk up your Halloween: So What!'s VOODOO SOUL!!!
The So What! DJs return to Ophelia's pulling out all the stops to take your Halloween to the next level!
HALLOWEEN IS A BIG DEAL IN DENVER:
Please if you are coming BUY YOUR TICKETS EARLY!!! Tickets prices go up on Halloween so buy your tickets in advance and guarantee your entry!
Of course the So What! DJs will be burning down the house with the freakiest, funkiest soulful dance grooves north of New Orleans and we have loads of surprises in store for you!
Live Dance Performances by
Blacklisted Dance Crew
Production Design by
Chellocita Bonita
Art Installations and Live Painting by Xencs L. Wing
Party Photos by Armando Geneyro (#theyshootin, Knower of the Ledge)
Special Thanks to our sponsors: Goorin Bros. Hat Store on Larimer Square
All Funky People (over 21) are welcome and COSTUMES are encouraged but NOT NECESSARY!
Funk, Soul, and future flavors by:
DJ K-Nee (KUVO FM)
DJ Low Key (The Solution/Goodness)
and
DJ Big Styles (Motown on Mondays/Strut)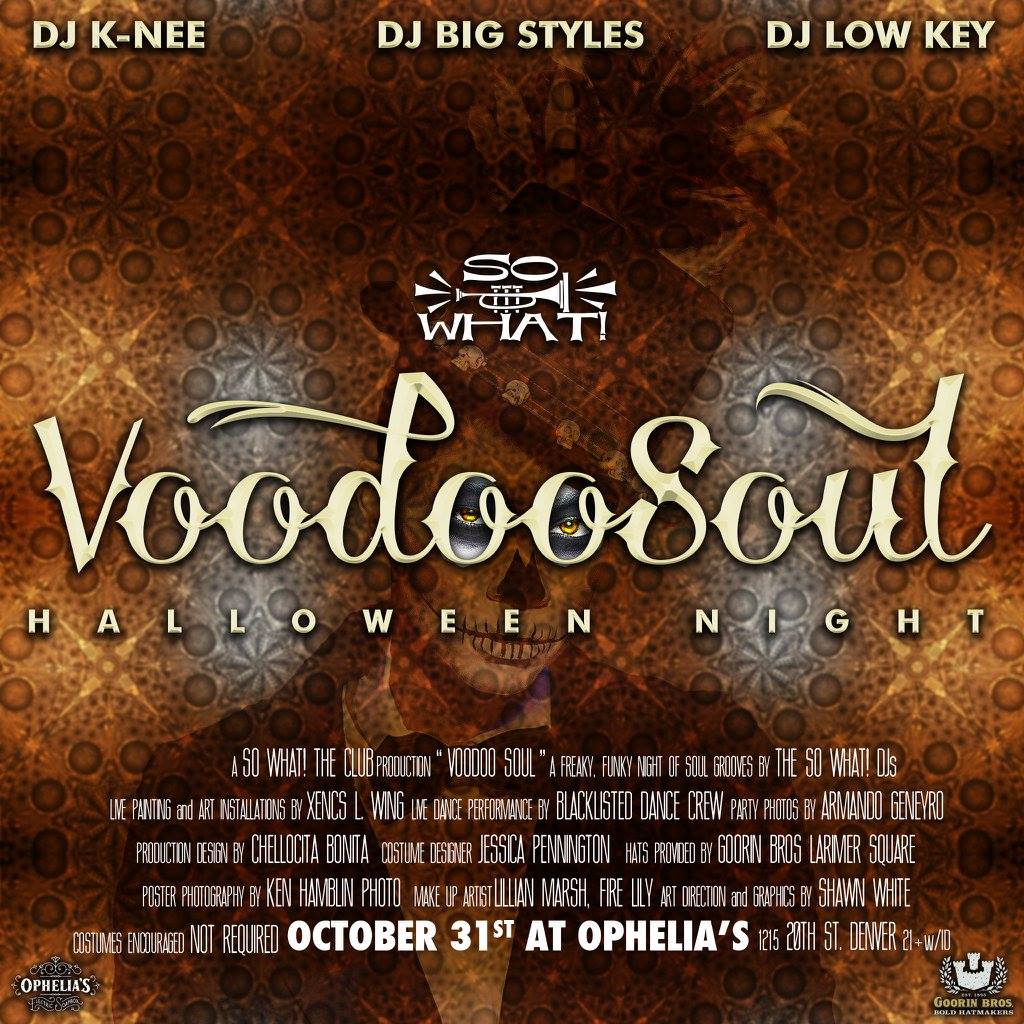 PLEASE NOTE:
Ophelia's is the most beautiful room for music in Denver, it is also one of the city's hottest restaurants. For those two reasons advance tickets are available, only $10 and RECOMMENDED!
Doors open at 8, and it will be packed EARLY!!
If you would like to sit at a table by the dancefloor it's a must that you make a reservation.
Call Ophelia's at (303) 993-8023 to make a reservation, they are super nice!!
PARKING
There are lots of meters available and meters are free after midnight. There are lots of paid parking lots within 1 block of Ophelia's and they provide valet parking for $8