Tag Archive for Cysko Rokwel

FRIDAY, 11/1 -> We're looking forward to celebrating the new EP from one of Colorado best hip hop groups, Prime Element, at The Solution.  To get the night started, we'll be previewing Prime Element's new Welcome To The Future EP, which featuring guest appearances from Toki Wright (Rhymesayers), Metty Dertmerchant (of Sweatshop Union) & Jon Shockness (of Air Dubai) with production from Es Nine, Shuko and the Solution's own DJ Lazy Eyez.  From there, Cysko Rokwel & Es Nine of Prime Element and DJ Low Key & Lazy Eyez of The Solution will be blessing the turntables with all the best in hip hop and lots more for your dancing and drinking pleasure.  We'll also be featuring live painting and goods by EP cover artist & Denver favorite Delton Demarest to class things up.  It all goes down at the award-winning Meadowlark (2701 Larimer St) at 9pm / No cover til 11pm / Only $5 after / 21+.
P.S. Prime Element's Welcome To The Future EP drops on November 2nd, make sure you check it out on their bandcamp!
SATURDAY, 12/1 -> We're joining forces with one of our favorite parties in town, the (formerly 90s) House Party at Tooey's, to celebrate their 4 year anniversary and if you're a hip hop head in Denver that's probably all you need to know.  The all-star DJ lineup features Es Nine, Cysko Rokwel, DJ Low Key & Lazy Eyez in what should be a great follow up to last year's great collab. Tooey's (1520 Marion St) / 10PM / 21+ / No cover / No gimmicks, just exceptional music.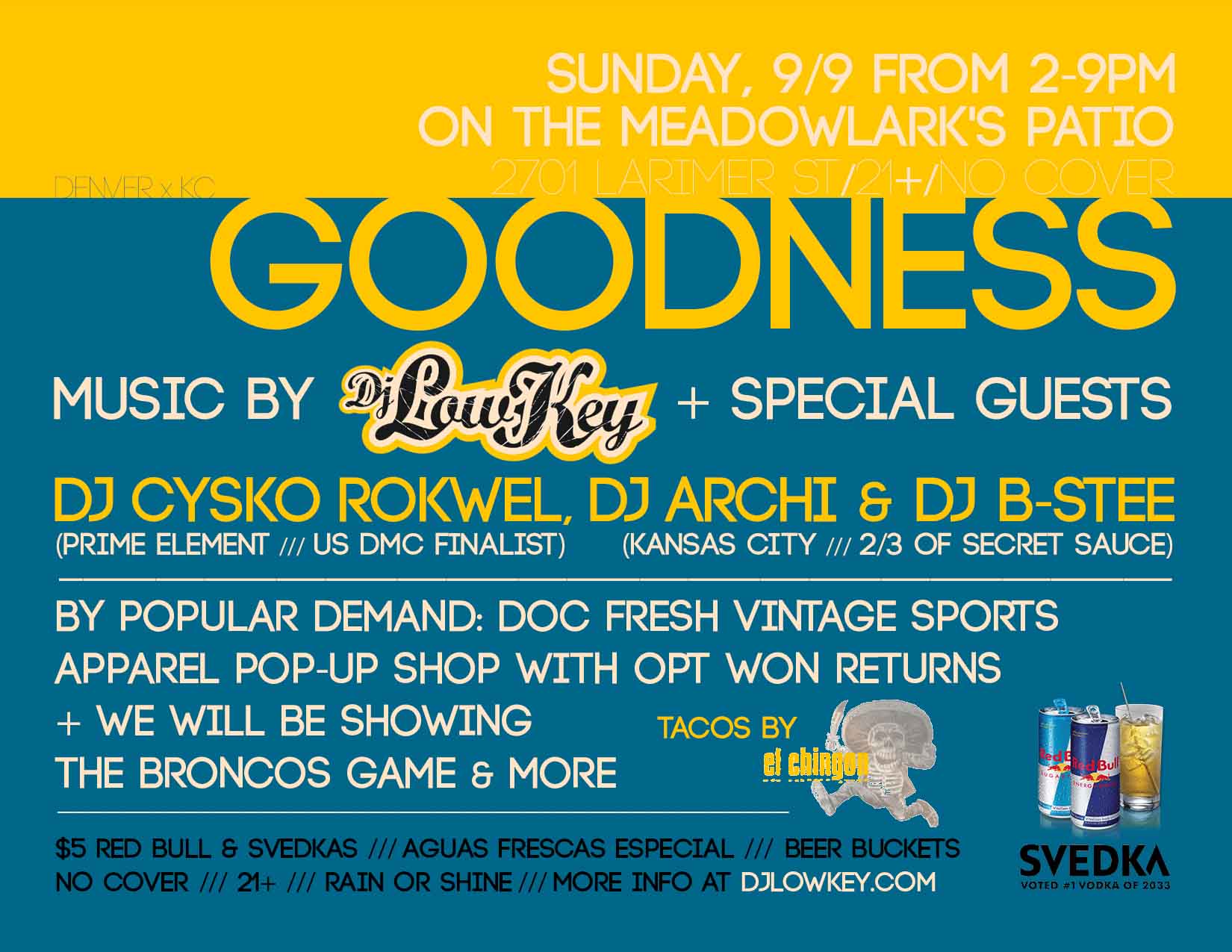 SUNDAY, 9/9 from 2-9PM -> Fresh off our busiest Sunday & biggest guest yet (Pittsburgh legend DJ Bonics aka Wiz Khalifa's DJ, who straight BLESSED the crowd), Goodness is back with yet another top notch lineup.  This time around, I'll be joined on the turntables by Denver titan Cysko Rokwel (of Prime Element, DMC US Finals & Basementalism fame) and two of Kansas City's top DJs, Archi & B-Stee aka 2/3 of the up & coming production team Secret Sauce for some Denver x KC Goodness.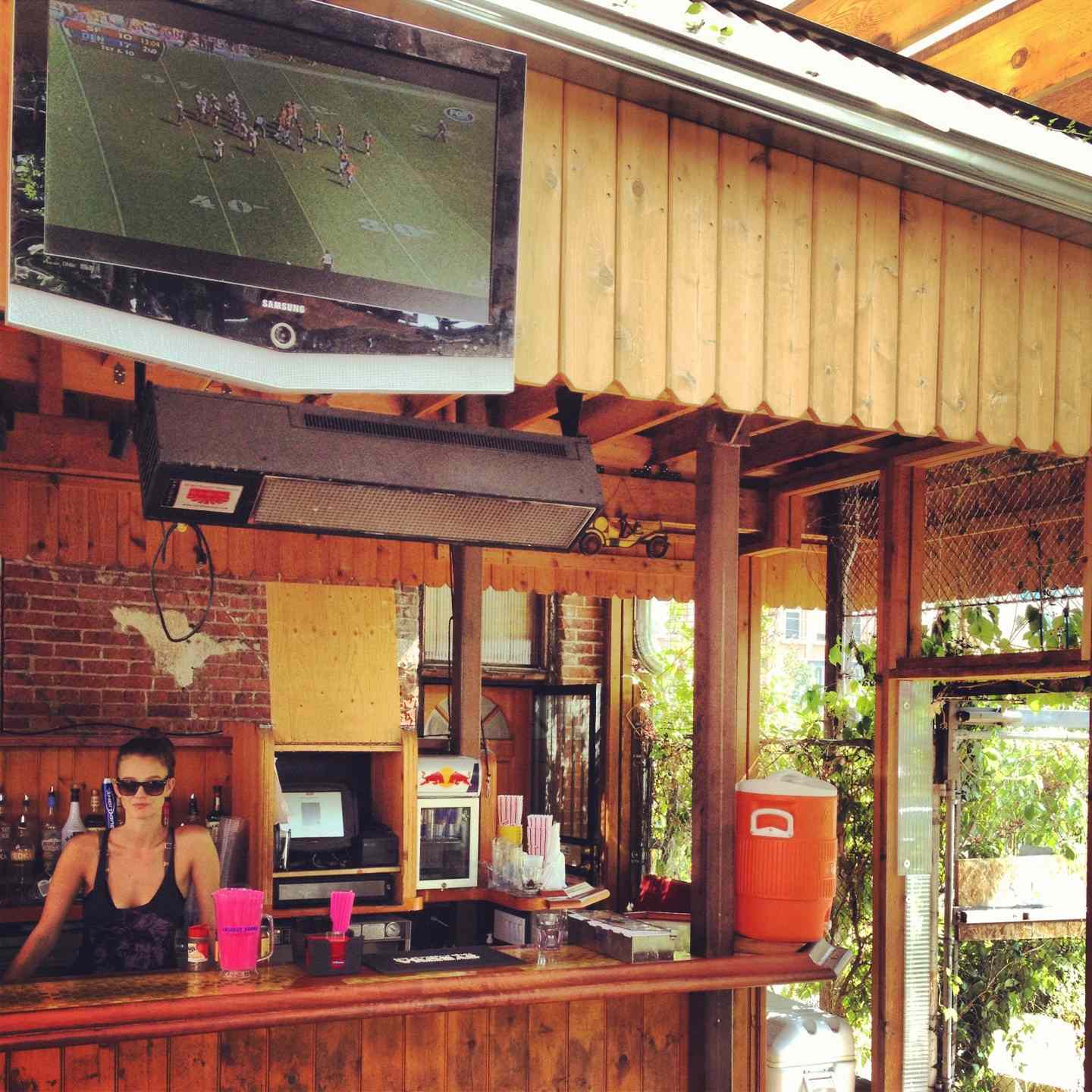 Also, by popular demand, Opt Won will be back with his Doc Fresh Vintage Sports Apparel Pop-Up Shop featuring with all the dope Starter jackets & such that 80s-babies such as myself love (breakaways, windbreakers, sweatshirts, snap backs, satin jackets, etc).  El Chingon will be on the tacos, the vibe will be borderline magic and you should already know to get there early in the day if you're trying grab a table before the Meadowlark's super dope patio fills up.  Last but not least, we know Peyton-mania is at an all-time high, so we've mounted a TV on the bar so you can catch all the Broncos games at Goodness.  21+/No Cover/2701 Larimer St.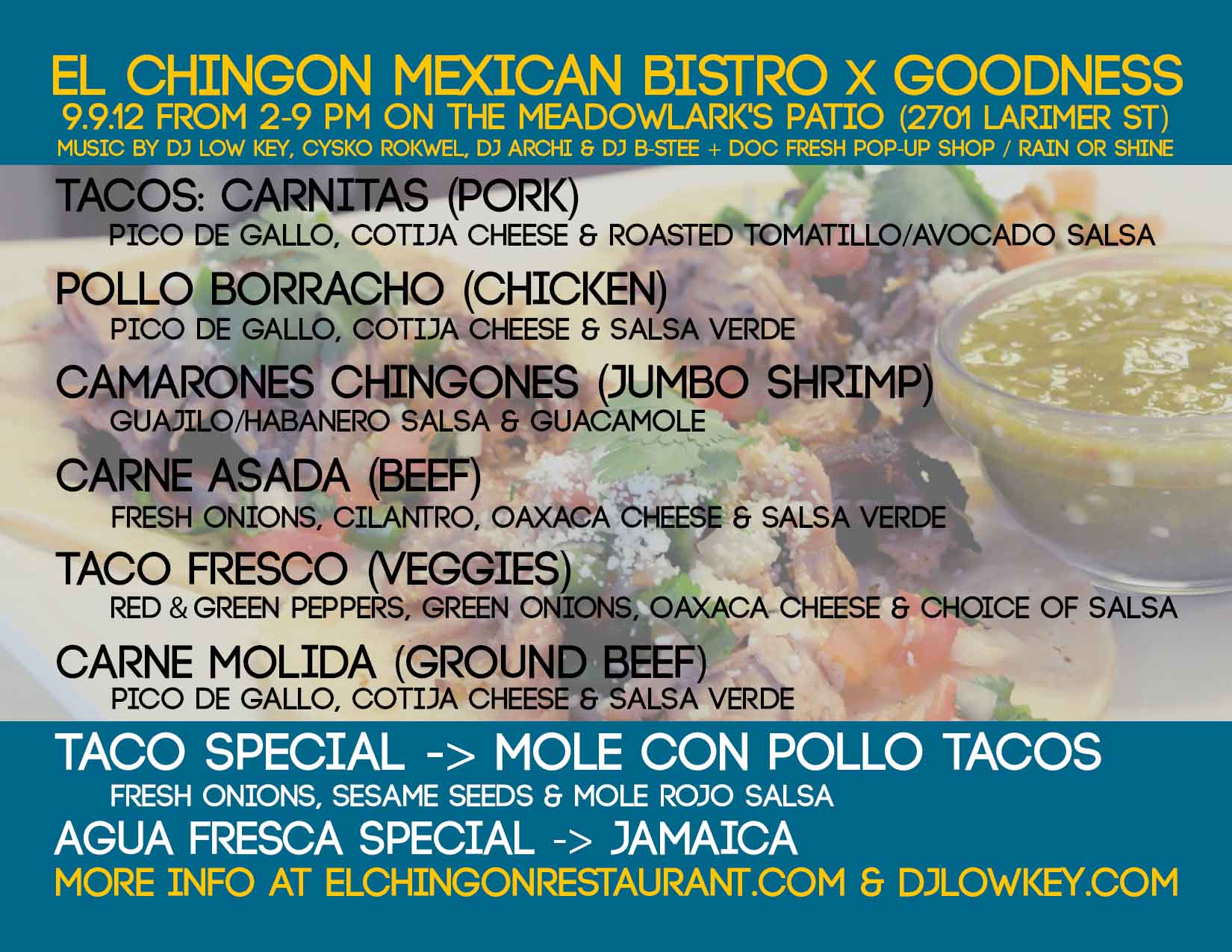 Red Bull & Svedka "Bomber Pops"
Agua Frescas Especial (con Svedka)
Ice Cold Beer Buckets: 4 Beers for $10 domestics /// $12 imports
$5 Red Bull & Svedka's
+more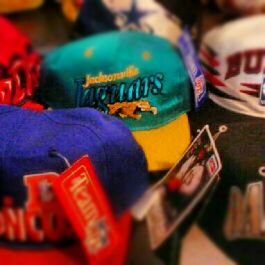 P.S. After Goodness ends, the party continues on at Fifty/50, the new service industry night at Tryst (1512 Larimer St) w/me & Jessica Simmons, featuring some of the best drink specials I've ever seen and of course, dope music.  Get all the details here.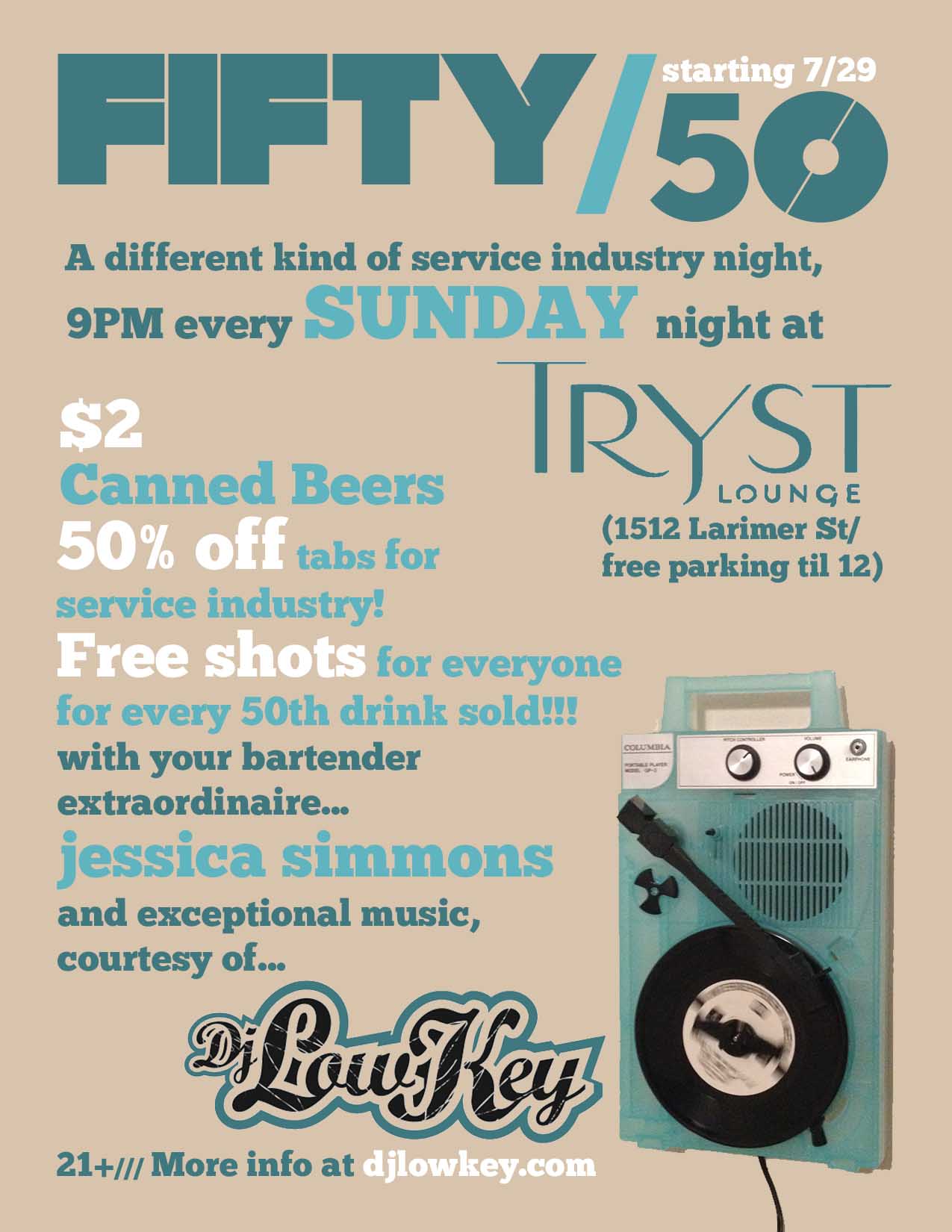 P.P.S. Take an Instagram pic of either party and tag it #DenverDiggers for a chance to win one of 12 Frank151 Denver Diggers fitteds, details here.
SATURDAY, 6/23 from 9pm-2am ->
1 Night. 6 DJs. 6 styles.
For one night only, we're flipping the formula for The Solution Showcase #7 and making it The CO DJ Edition w/K-Tone, Cysko Rokwel, DJ Top Shelf, Deejay Tense, Gyp Da Hip & DJ Low Key aka all six of the DJs nominated for "best hip hop DJ" in the Westword Music Showcase (make sure to vote for your favorite here by 6/25).  It'll be rare chance to see why the six of us were nominated on the same night, in the same building, with a fresh party vibe at the Meadowlark (2701 Larimer) /// 21+ /// $5 with an RSVP to RSVP@DenverSolution.com or Westword Music Showcase ticket stub or $8 at the door.