Tag Archive for DJ E-Trane
Sun Nov 13 | Lost Lake Lounge Presents | 18+
CRL CRRLL – EP RELEASE PARTY
At.Play
Corbin Dallas
DJ Low Key
DJ E-TRANE
Doors open at 7 PM | Show starts at 8 PM | $5 WITH RSVP | $10
CRL CRRLL – "Catch Me if You Can" Single EP Release Party
+ Pop Up Shop – November 13th at Lost Lake Lounge – Denver Colorado 7PM
Pre Order "Catch Me if You Can" Single EP On iTunes/Apple Music/Spotify/Tidal October 1st.
Official "Catch Me if You Can" Single EP Release date Friday November 11th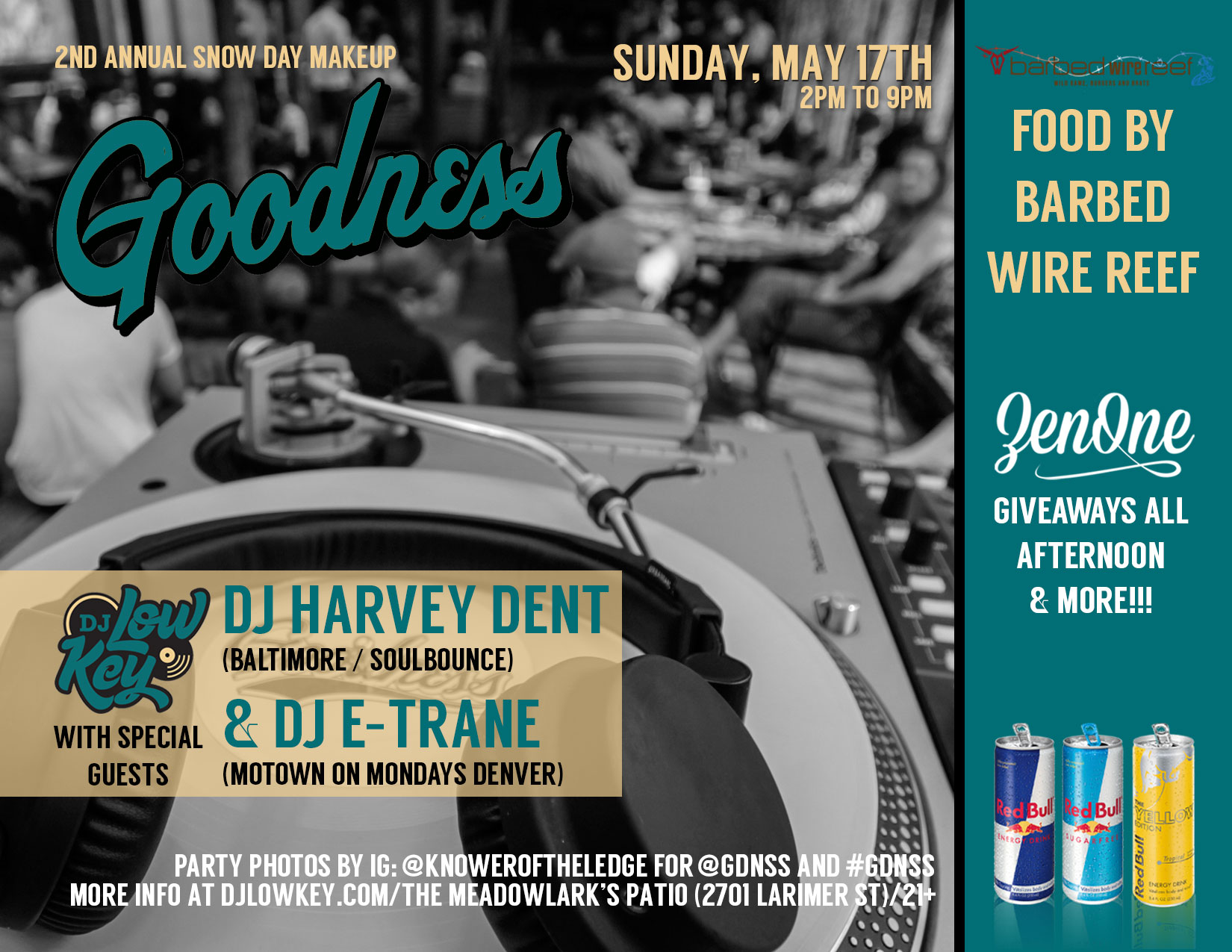 SUNDAY, 5/17 at 2pm -> HUGE shouts to everyone who came out to the 2015 season opener earlier this month, it was UNFORGETABLE day and we're excited to be back at it after last Sunday's snow day. With that said, we're looking forward to the 2nd Annual Snow Day Makeup Goodness w/DJ Low Key & friends featuring special guests the award-winning DJ Harvey Dent (Baltimore / SoulBounce) and Denver up and comer DJ E-Trane (Motown on Mondays Denver)!
We're also featuring food by Barbed Wire Reef, photos by Armando Geneyro aka Knower Of The Ledge, giveaways by ZenOne & more on The Meadowlark's magical patio!!!
Reminder: The party's 2015 schedule is 2pm to 9pm, an hour earlier than last year; so don't be trying to show up fashionably late and missing out!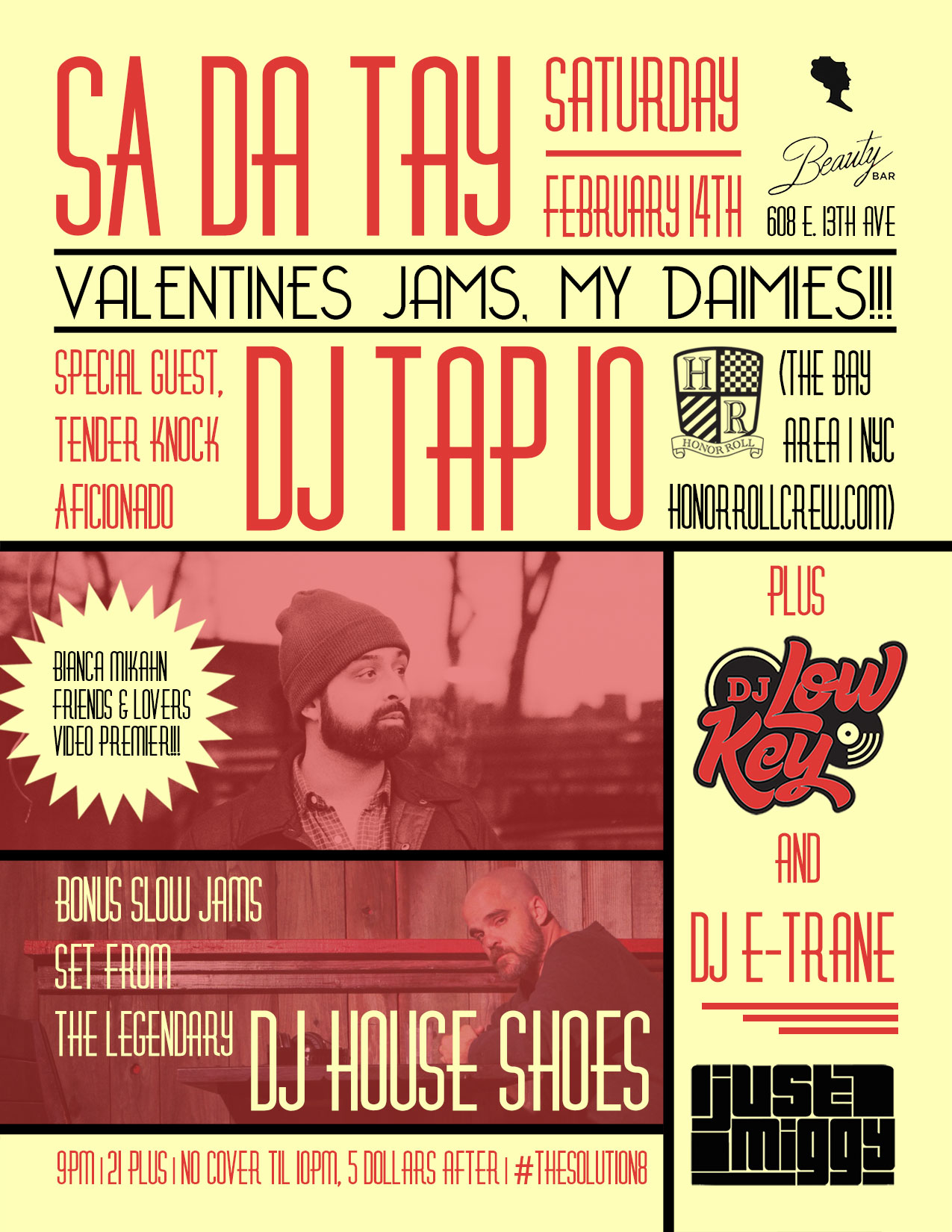 UPDATE: The legendary DJ House Shoes (Los Angeles / Street Corner Music) will be joining the turntable fun with a slow jam set to close out the night and we're also going to premier the new Bianca Mikahn video, "Lovers & Friends" to add to the Valentine's Day themed fun. Bata shane, my dillie? You're right my daimies, it doesn't get much better than that.
SATURDAY, 2/14 -> Wa dah tah!!! Sa Da Tay is back & this month we're welcoming out Bay Area/New York favorite DJ Tap 10 (of the world renowned Honor Roll Crew), king of the tender knock, and the perfect guest to play some Valentine's Day type jams. Tap 10 will be joining party founder DJ Low Key & MOM Denver's DJ E-Trane on the turntables at Beauty Bar Denver for a night full great music & good times on runny kine! No cover until 10pm, only $5 after / 21+.
REMINDER: There's no more parking in the church parking lot by Beauty Bar (they will tow). I started taking an Uber to work to get rid of the hassle of trying to park in Cap Hill & it's been great. If you're not a member yet, you can get enter the code "justing480″ to get yourself a first free ride to try it out (hopefully on the way to this party!).