Tag Archive for DJ E-Trane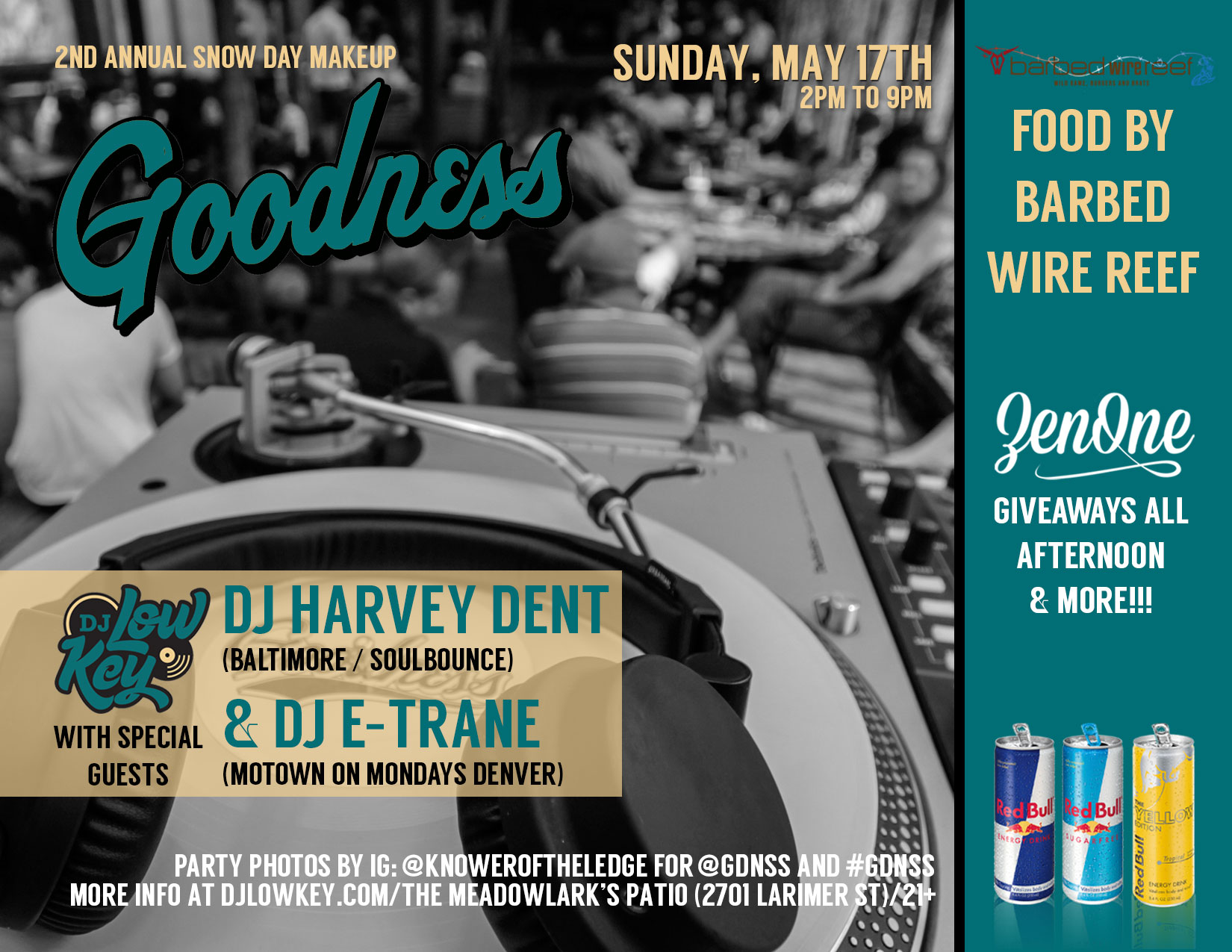 SUNDAY, 5/17 at 2pm -> HUGE shouts to everyone who came out to the 2015 season opener earlier this month, it was UNFORGETABLE day and we're excited to be back at it after last Sunday's snow day. With that said, we're looking forward to the 2nd Annual Snow Day Makeup Goodness w/DJ Low Key & friends featuring special guests the award-winning DJ Harvey Dent (Baltimore / SoulBounce) and Denver up and comer DJ E-Trane (Motown on Mondays Denver)!
We're also featuring food by Barbed Wire Reef, photos by Armando Geneyro aka Knower Of The Ledge, giveaways by ZenOne & more on The Meadowlark's magical patio!!!
Reminder: The party's 2015 schedule is 2pm to 9pm, an hour earlier than last year; so don't be trying to show up fashionably late and missing out!