Tag Archive for Sa Da Tay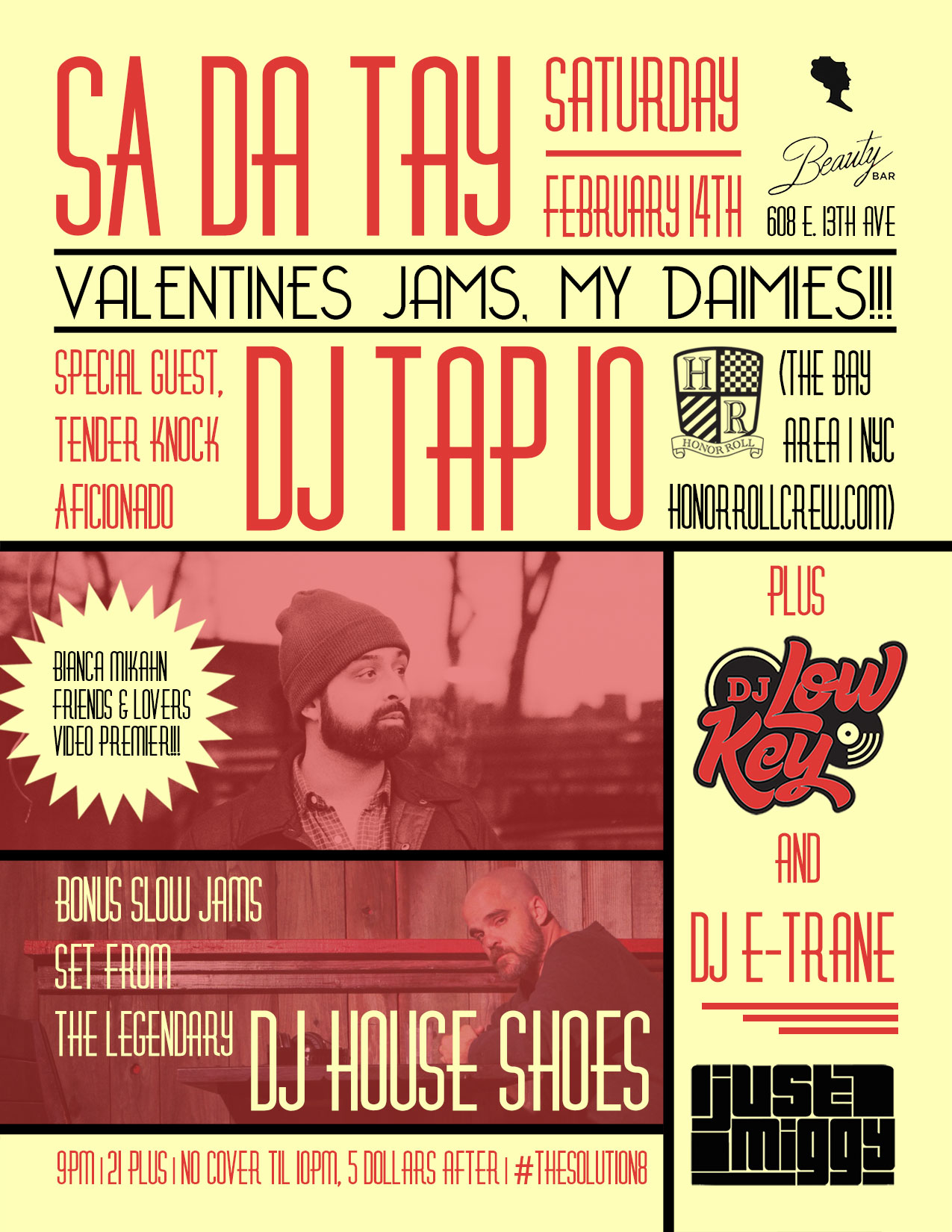 UPDATE: The legendary DJ House Shoes (Los Angeles / Street Corner Music) will be joining the turntable fun with a slow jam set to close out the night and we're also going to premier the new Bianca Mikahn video, "Lovers & Friends" to add to the Valentine's Day themed fun. Bata shane, my dillie? You're right my daimies, it doesn't get much better than that.
SATURDAY, 2/14 -> Wa dah tah!!! Sa Da Tay is back & this month we're welcoming out Bay Area/New York favorite DJ Tap 10 (of the world renowned Honor Roll Crew), king of the tender knock, and the perfect guest to play some Valentine's Day type jams. Tap 10 will be joining party founder DJ Low Key & MOM Denver's DJ E-Trane on the turntables at Beauty Bar Denver for a night full great music & good times on runny kine! No cover until 10pm, only $5 after / 21+.
REMINDER: There's no more parking in the church parking lot by Beauty Bar (they will tow). I started taking an Uber to work to get rid of the hassle of trying to park in Cap Hill & it's been great. If you're not a member yet, you can get enter the code "justing480″ to get yourself a first free ride to try it out (hopefully on the way to this party!).
SATURDAY, 10/11 -> Wah dah tay, wah da tah! After tearing down Beauty Bar Denver a year and a half ago, we're super excited to welcome back the only and only DJ Rhettmatic of The World Famous Beat Junkies for the second installment of Sa Da Tay!!! Rhettmatic's a world renowned DJ who's played a HUGE role in the LA hip hop scene and beyond, the international turntablist scene and the overall culture of DJing and we couldn't be happier to team up with Beauty Bar, Miggy Camacho, Sailor Jerry's Rum & PBR to bring him back out to Denver! Ranacan on the panny sty Colorado!!!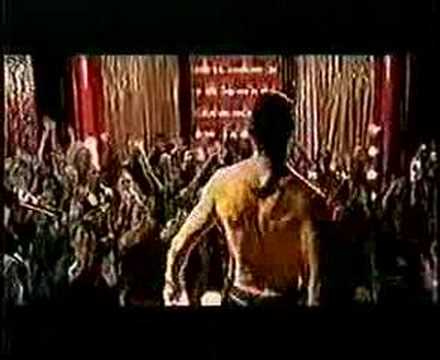 Me & Denver favorite DJ Dozen will be joining Rhett on the turntables for what should be a front to back night full of feel good music and good times. Come out early and say "wah dah tah" when you walk in for a free PBR (while supplies last) and we've got Sailor Jerry's specials all night long, so we'll catch you on the tippie tow my daimies! Beauty Bar Denver (608 E. 13th St) / $5 before 11pm / $10 after / 21+.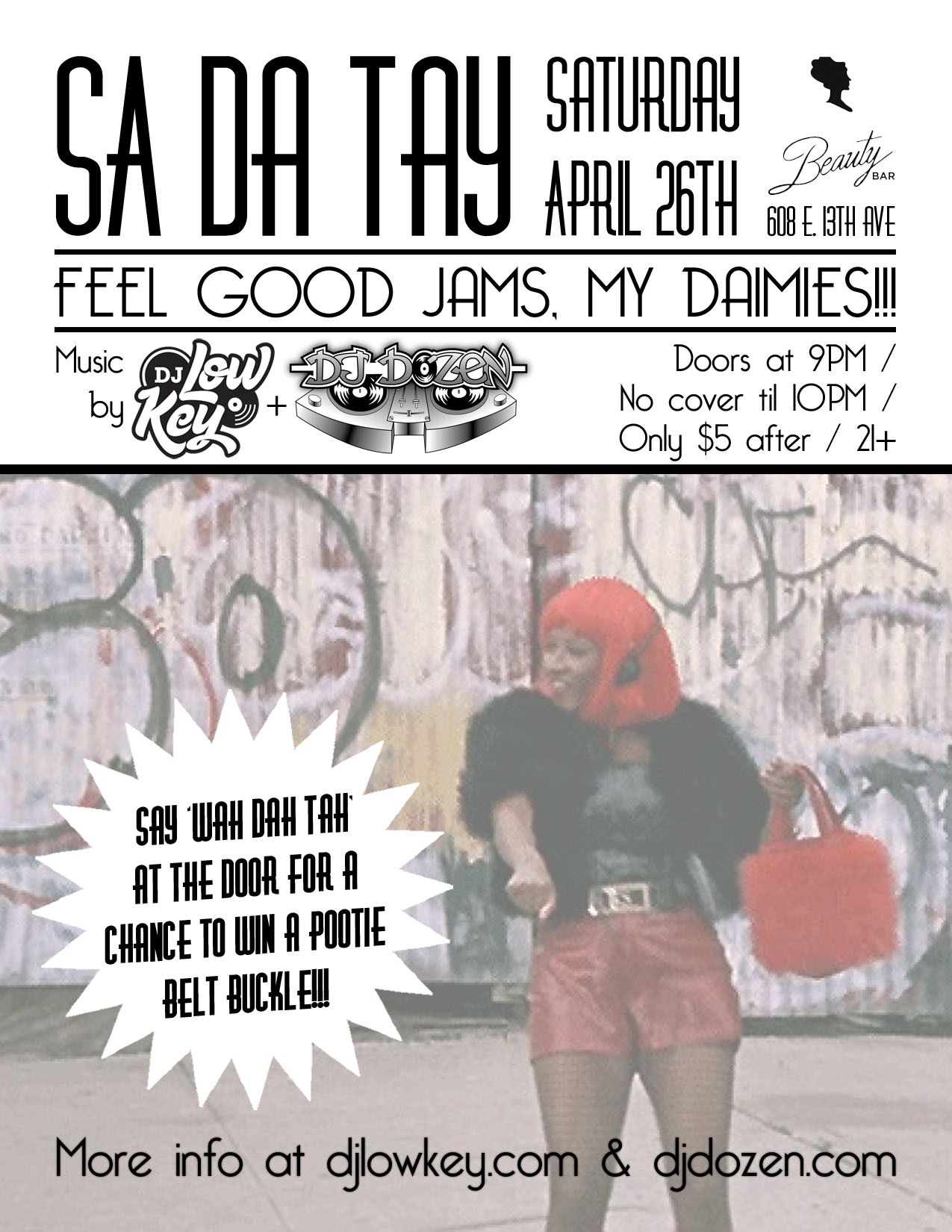 SATURDAY, 4/26 -> Wah dah tay, my daimies! Yes, you guessed it, it's a Pootie Tang-inspired party at Beauty Bar Denver (608 E. 13th St), brought to you by your good friends, DJ Low Key & DJ Dozen. We'll be on the turntables rocking all that great feel good music, all night long, we'll have the classic movie itself playing & we've got some Pootie belt buckles (sepatown now!!!!!) for giveaways! 9pm / No cover til 10pm / Only $5 After / 21+.