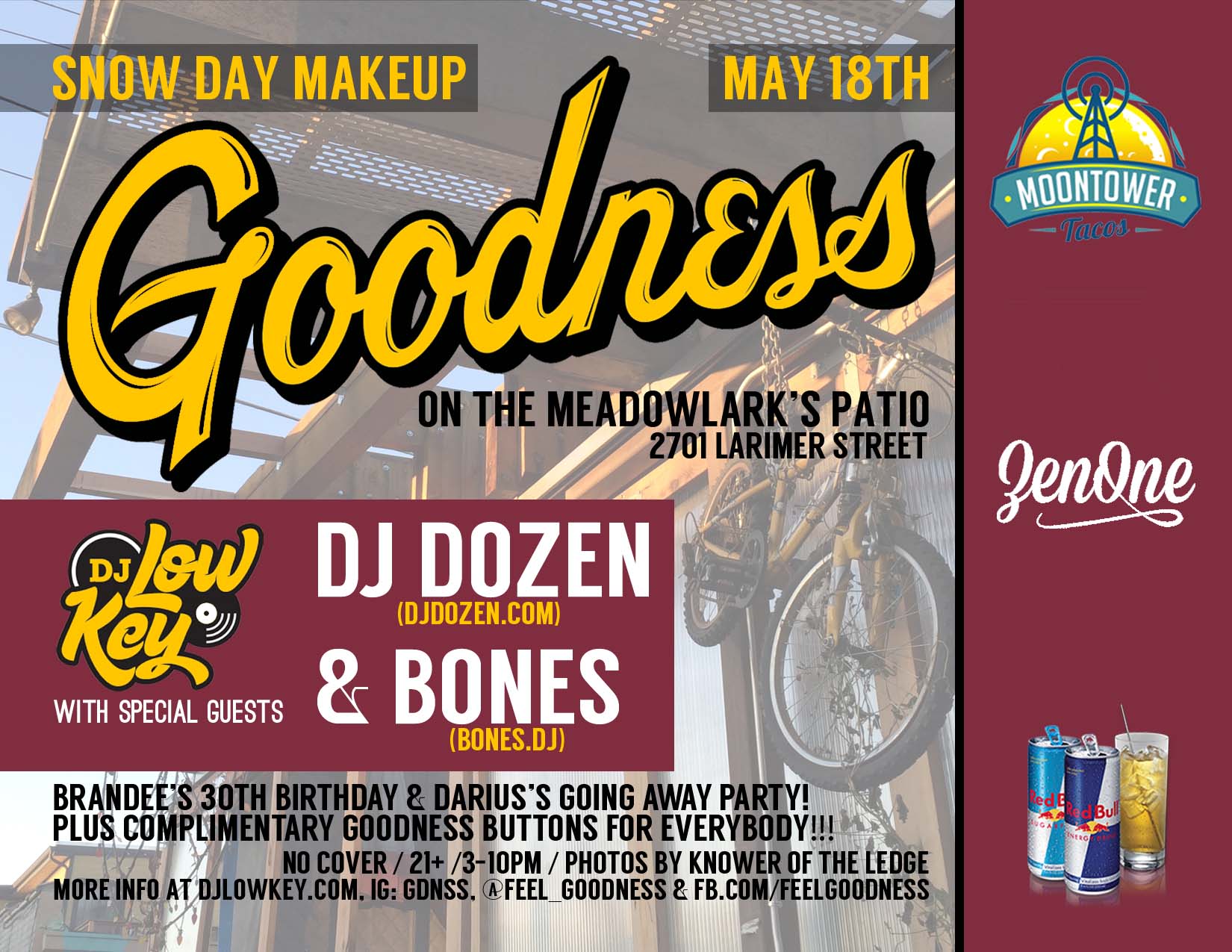 ***NOTE: Goodness w/DJ Low Key & friends on Mother's Day was snowed out (only in Colorado), but the forecast is back in the 80s for this Sunday, see y'all there!!!***
SUNDAY, 5/18 at 3pm -> After last Sunday's Spring snow storm, we're all looking forward to getting back to Goodness on the Meadowlark's one of a kind patio to get back into the Summer spirit with another fantastic day of music, agua frescas, tacos and most importantly, great people. As usual, the music will be on point, with that dude DJ Dozen & Denver house veteran Bones joining me on the turntables for your day's soundtrack. Also, we've got complimentary new Goodness pins for everybody, hot off the presses!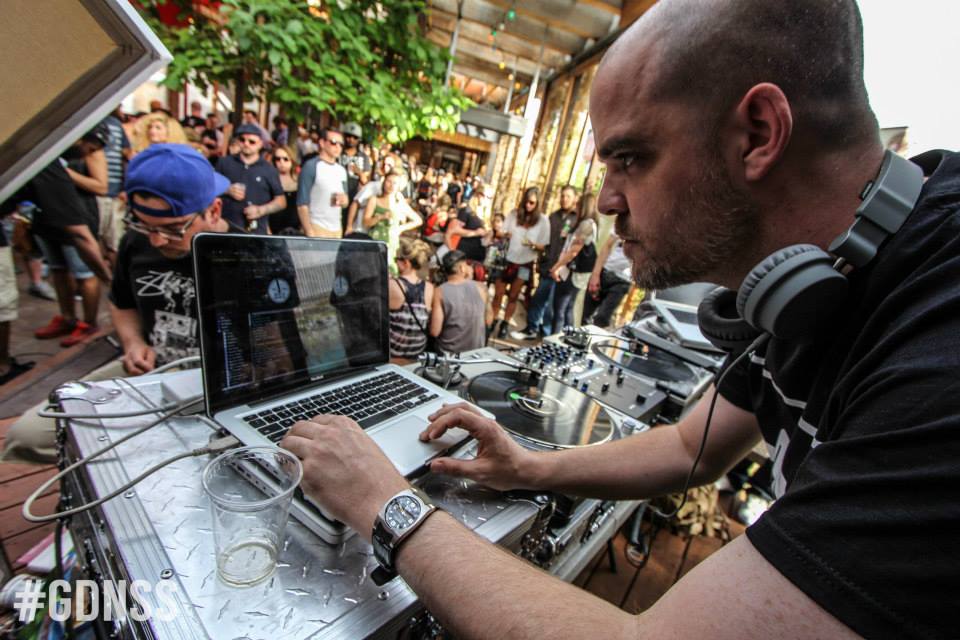 As if that wasn't enough, the masterminds at ZenOne will be back once again, official Goodness/Solution photographer Knower Of The Ledge will be taking party pics (follow us on Instagram: @GDNSS) and Moontower Tacos will be covering the food, bringing their uniquely tasty tacos back to the block! $5 Red Bull & vodkas / No Cover / 21+ / 3-10pm / 2701 Larimer St.
It's also our good friend and Judith & Joe co-founder Brandee's 30th birthday party and the homie Darius Carey's going away party. Between the weather getting back to normal and great people to celebrate, it should be another unforgettable Sunday at Goodness!!!
(Goodness painting by Jaime Molina & Joseph Martinez, painted live on 5/4 at the party)