Tag Archive for Spencer Foreman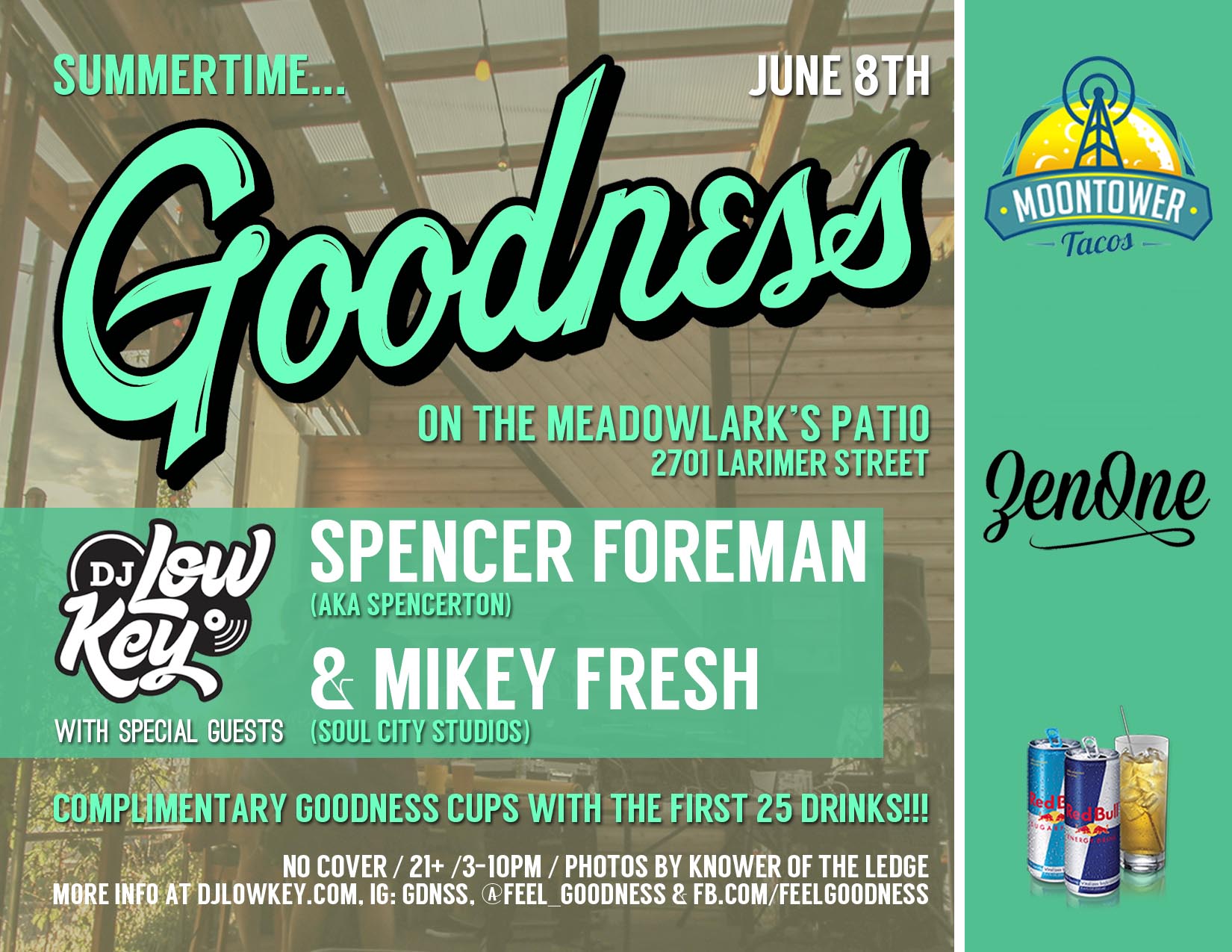 SUNDAY, 6/8 from 3-10PM -> Last weekend's Goodness w/DJ Low Key & friends featured another packed Sunday, full of smiles and great vibes, and things are only getting better with the Summer season is in full swing. For this week's Goodness, I'll be welcoming special guests and Denver favorites Spencer Foreman (aka Spencertron / Wu-Tang Wednesdays) and Mikey Fresh (Soul City Studios) out to The Meadowlark's gorgeous patio to join me on the turntables for as much feel good music as we can fit into seven hours.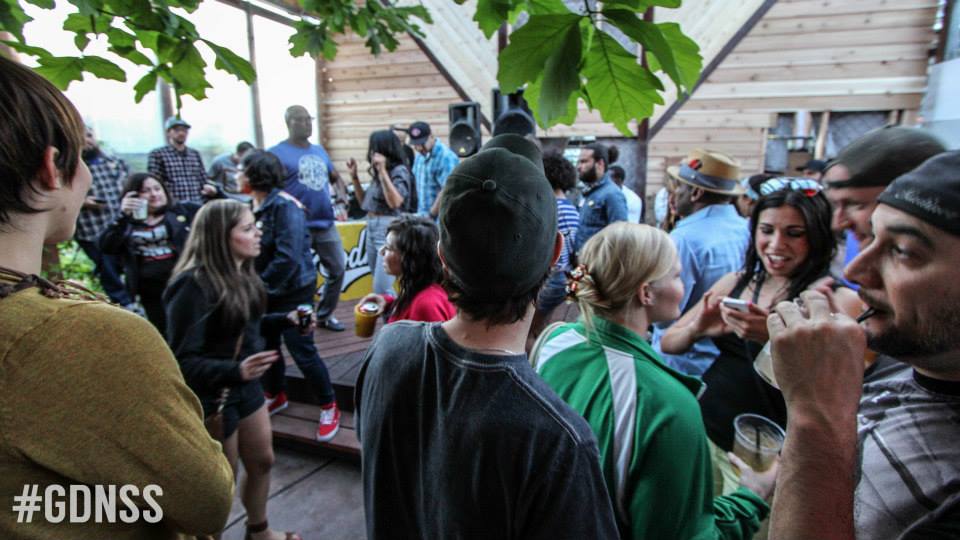 We've also got complimentary stadium style Goodness cups for the first 25 people to get drinks, as well as complimentary buttons for everybody! Moontower Tacos will be making their delicious, one of a kind tacos as usual out front, official Goodness/Solution photographer Knower Of The Ledge will be taking party pics (follow us on Instagram: @GDNSS), El Chingon is brewing refreshing agua frescas for us, ZenOne will be back & more on the Meadowlark's recently upgraded (with more to come!) patio (2701 Larimer St), come rock with us!!! No cover / 21+ / 3-10pm.