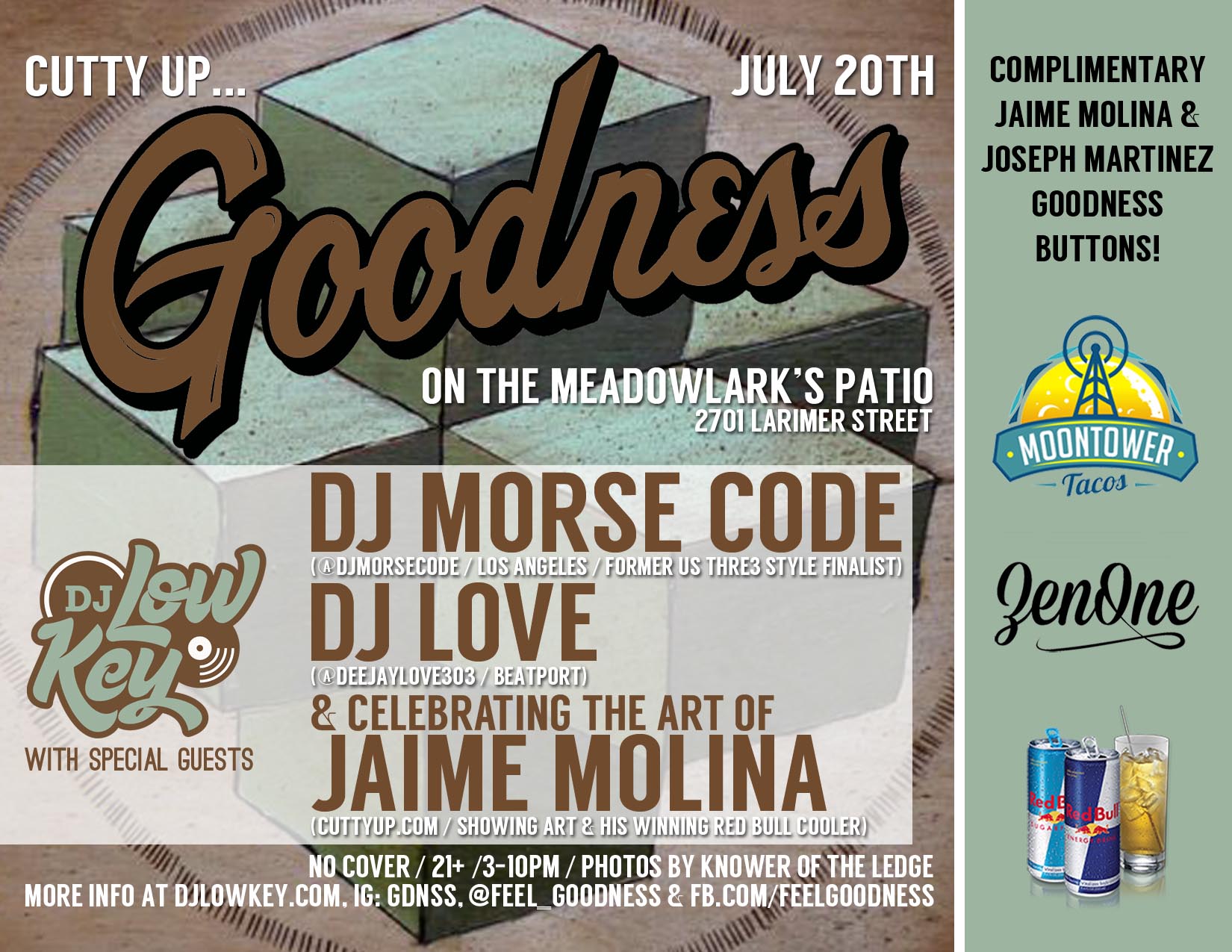 SUNDAY, 7/20 at 3pm -> The last few weeks have been ridiculously fun at Goodness w/DJ Low Key & friends and as Summer marches on, so do the good times. This weekend, LA's own DJ Morse Code (former Thre3 Style US finalist, 1/2 of Pools and one of the craziest DJs in the country) and longtime Denver favorite and selector extraordinaire DJ Love will be joining me on the turntables while we celebrate the works of Jaime Molina, the celebrated Denver artist whose award-winning Red Bull canvas cooler will be mounted at The Meadowlark!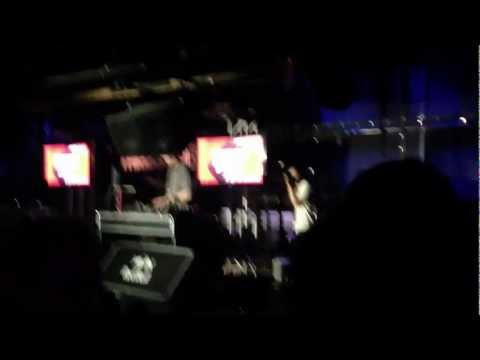 Jaime's also gonna be bringing in some of fantastically unique art out to the patio to display and we're gonna be giving away a limited run of buttons made from the Goodness-inspired piece art that him and art prodigy Joseph Martinez painted at the first party of the Summer!!!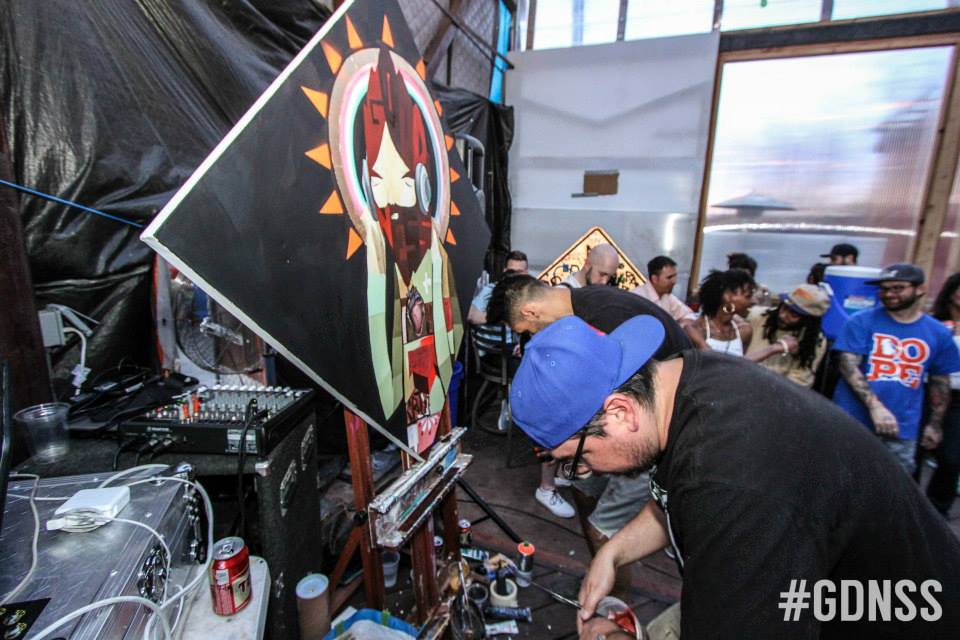 As if that wasn't enough, we'll be celebrating Goodness regular & CO hip hop favorite Marissa Gavel's birthday (pictured below with fellow friend of the party Karma Leigh) and wishing our friends Greg Rodriguez aka Nooker Oners (for his Farewell To The Desert Going Away Party) and DJ B*Money (who's going to Serbia for the rest of the Summer for a US hip hop ambassador program with hip hop legend Diamond D) a fond farewell before their upcoming trips, so make sure to get any of the three agua frescas if you see them out!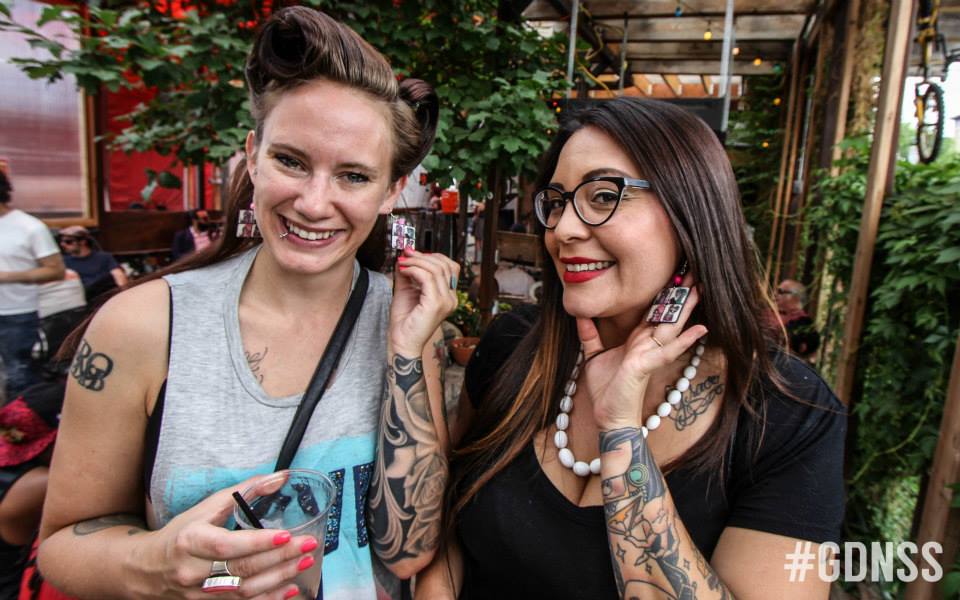 Also, we've got our last batch of complimentary stadium style Goodness cups for the first 25 people to get drinks (after this party they'll be gone for good) and Moontower Tacos will be out front making their ridiculously good tacos to feed the party.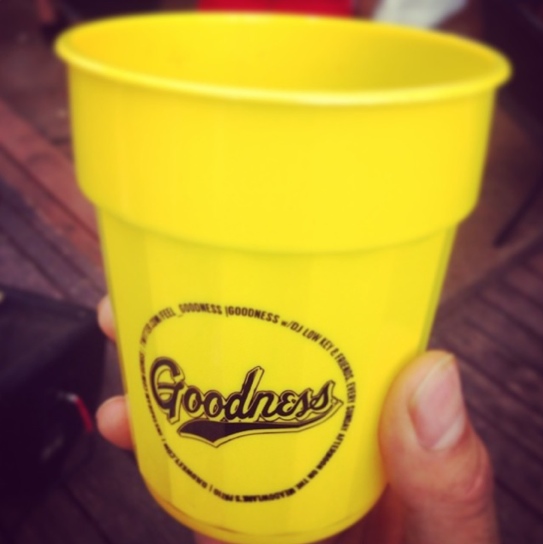 Goodness/Solution photographer Knower Of The Ledge will be taking pics of the party (follow us on Instagram: @GDNSS), El Chingon is brewing refreshing agua frescas for us and ZenOne will be back on The Meadowlark's magic patio (2701 Larimer St), come join the fun!!! No cover / 21+ / 3-10pm.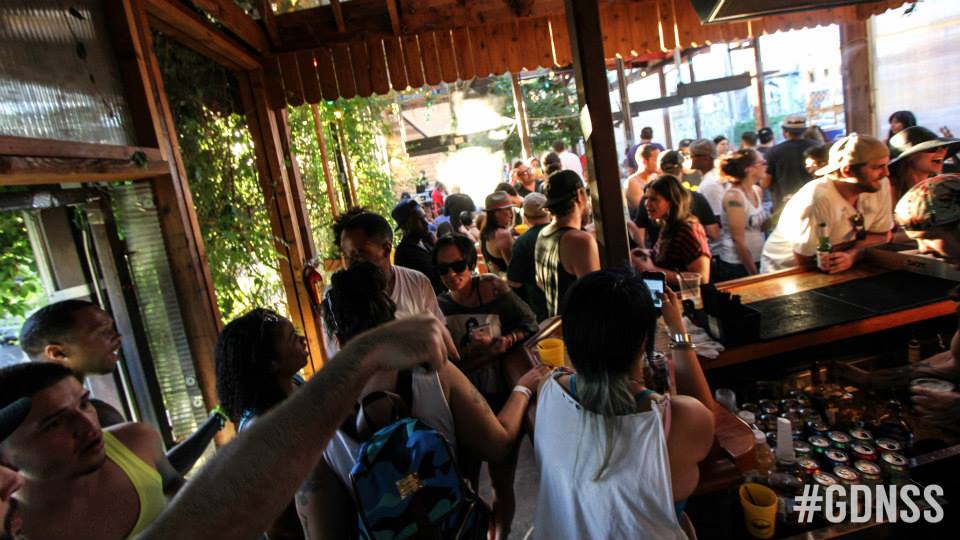 P.S. There's less than 10 Goodnesses left this Summer, don't miss a single one!!!