Tag Archive for DJ B*Money
Join the e-mail list at GDNSS.com before noon Sunday or wear a Goodness button/patch/etc to avoid the $10 cover…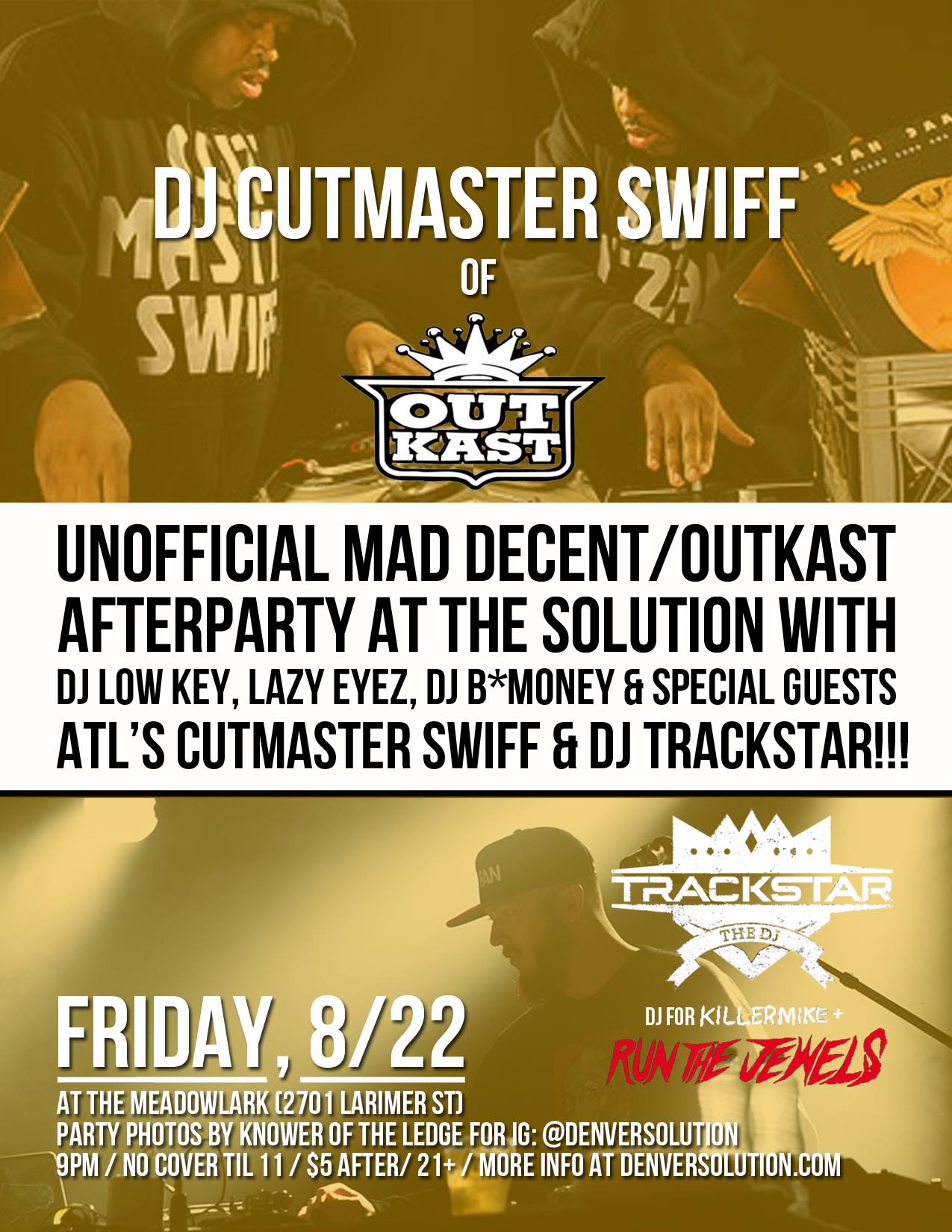 UPDATE: Thanks to the magic of our friend Trackstar & good musical karma, we were able to work things out for DJ Cutmaster Swiff, longtime Outkast DJ & Dungeon Family crew member (think "Wheelz of Steel"), to also come rock at The Solution!!!!!! We're super excited to welcome the legendary DJ from one of the best rap groups ever (top 3, no question!!!) out to our little hip hop party and hope y'all will send him home raving about how much fun he had, like most of our guests. Definitely a Solution you don't want to miss, thanks in advance Denver!!!
FRIDAY, 8/22 -> After a wall to wall packed, record setting Friday last weekend at The Meadowlark, we're excited to up the ante for this week with some extra special guests at The Solution w/DJ Low Key & Lazy Eyez. All the way from Atlanta, GA, we'll be welcoming mixtape master, world touring DJ extraordinaire and Run The Jewels & Killer Mike's official DJ, Trackstar The DJ, to the turntables for some Mad Decent/Outkast afterparty fun (the show at Fiddler's will be done by 11 at the latest, then it's straight to The Solution!)!!!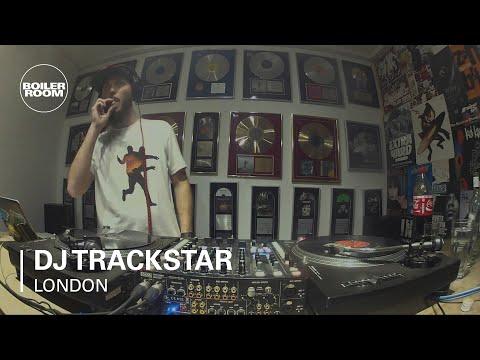 If that wasn't enough, we'll also have Colorado favorite DJ B*Money on the decks, fresh off of a trip to teach DJing/hip hop culture in Croatia with legendary Diamond D and celebrating his birthday!!!
Plus, all month long, we're displaying some amazing art from renowned Colorado artist Tristan Minton aka Royal Stain aka Pager and official Solution photographer Knower Of The Ledge will be in the building throughout the night, taking extra fresh party pics. Should be an incredible night, don't miss it! 21+ / No cover til 11 / Only $5 after / 2701 Larimer St.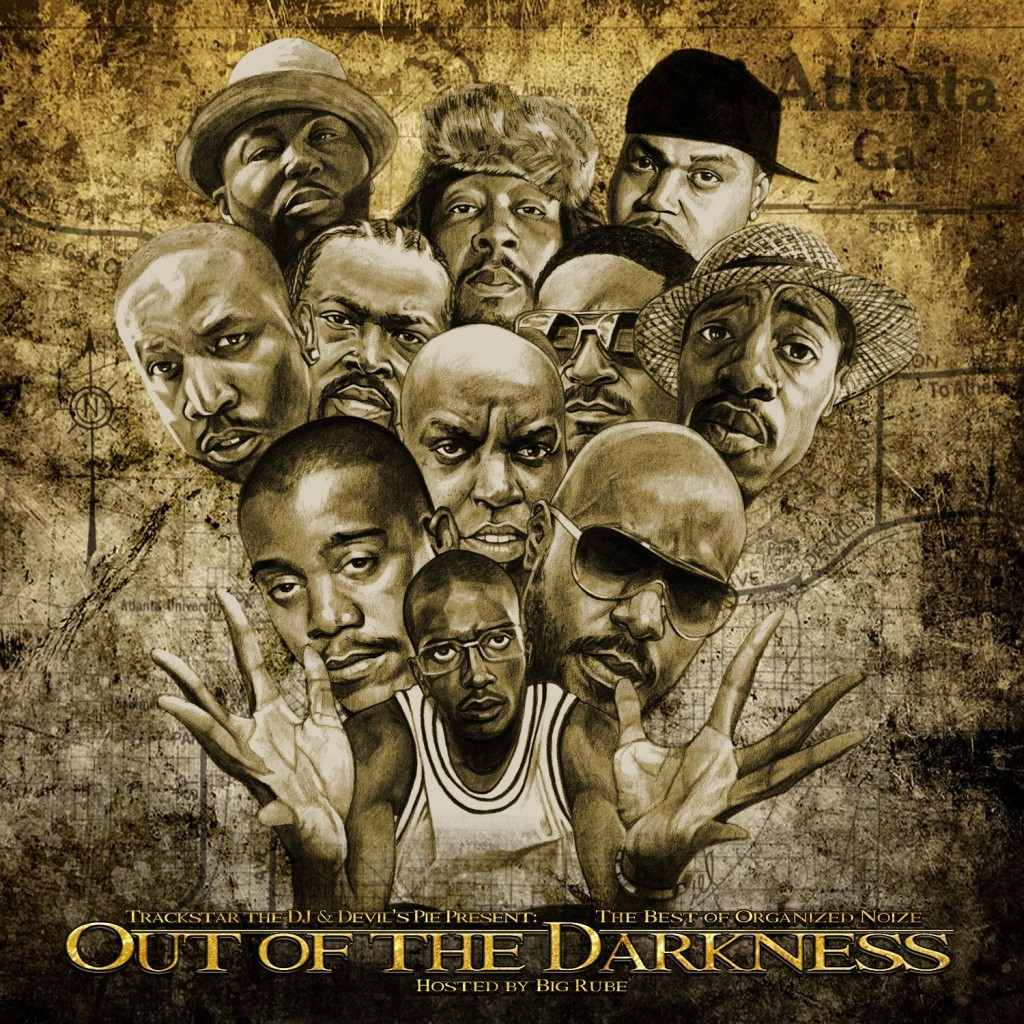 Category:
events
,
The Solution
/ Tags:
DJ B*Money
,
DJ Cutmaster Swiff
,
DJ Low Key
,
DJ Trackstar
,
Lazy Eyez
,
Mad Decent Block Party
,
Outkast
,
Royal Stain
,
Run the Jewels
,
The Meadowlark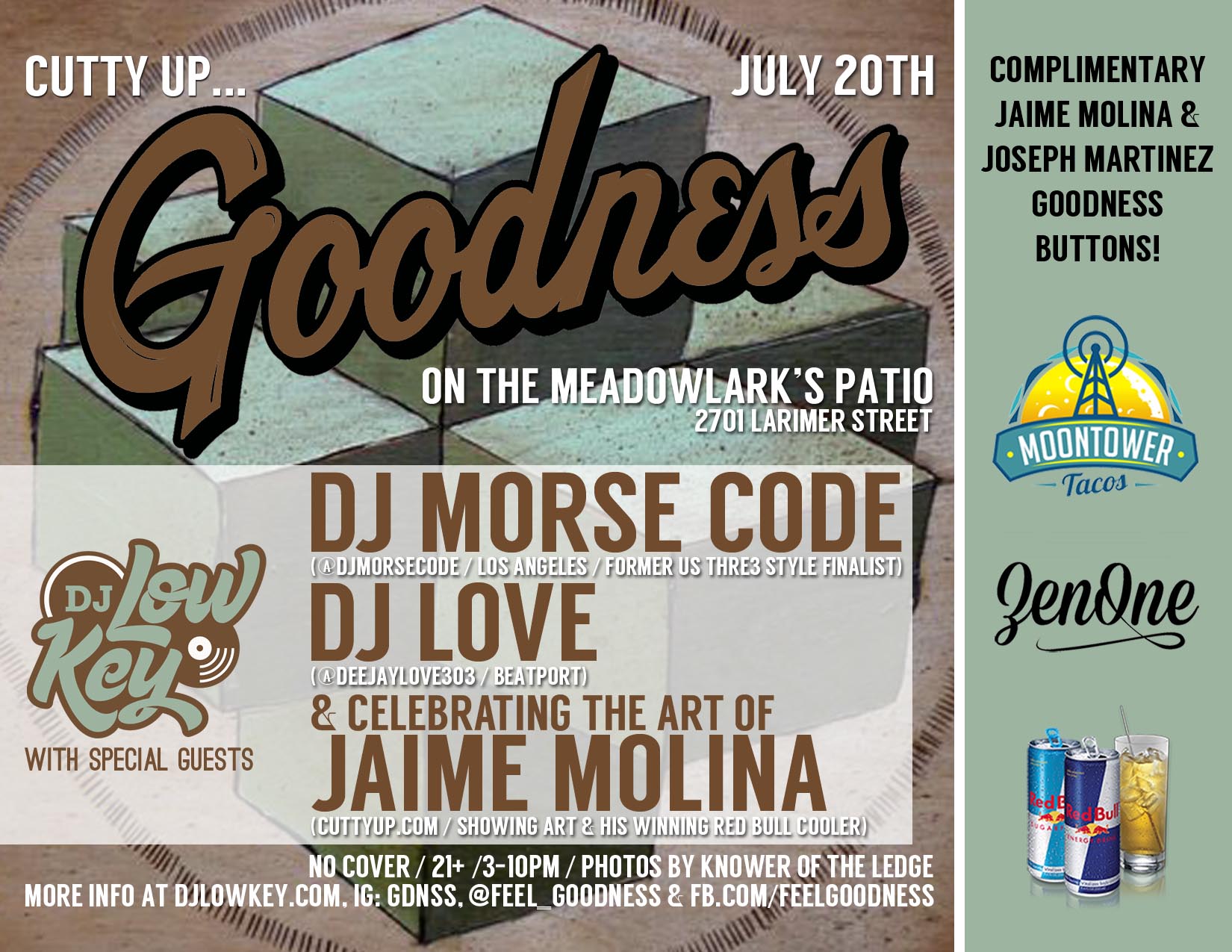 SUNDAY, 7/20 at 3pm -> The last few weeks have been ridiculously fun at Goodness w/DJ Low Key & friends and as Summer marches on, so do the good times. This weekend, LA's own DJ Morse Code (former Thre3 Style US finalist, 1/2 of Pools and one of the craziest DJs in the country) and longtime Denver favorite and selector extraordinaire DJ Love will be joining me on the turntables while we celebrate the works of Jaime Molina, the celebrated Denver artist whose award-winning Red Bull canvas cooler will be mounted at The Meadowlark!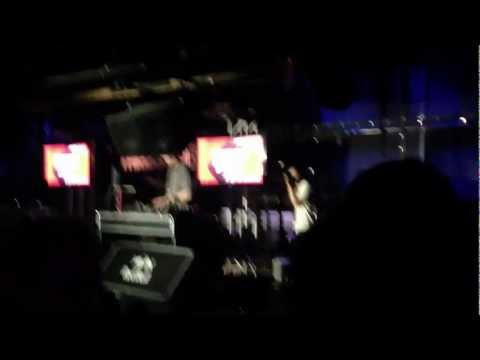 Jaime's also gonna be bringing in some of fantastically unique art out to the patio to display and we're gonna be giving away a limited run of buttons made from the Goodness-inspired piece art that him and art prodigy Joseph Martinez painted at the first party of the Summer!!!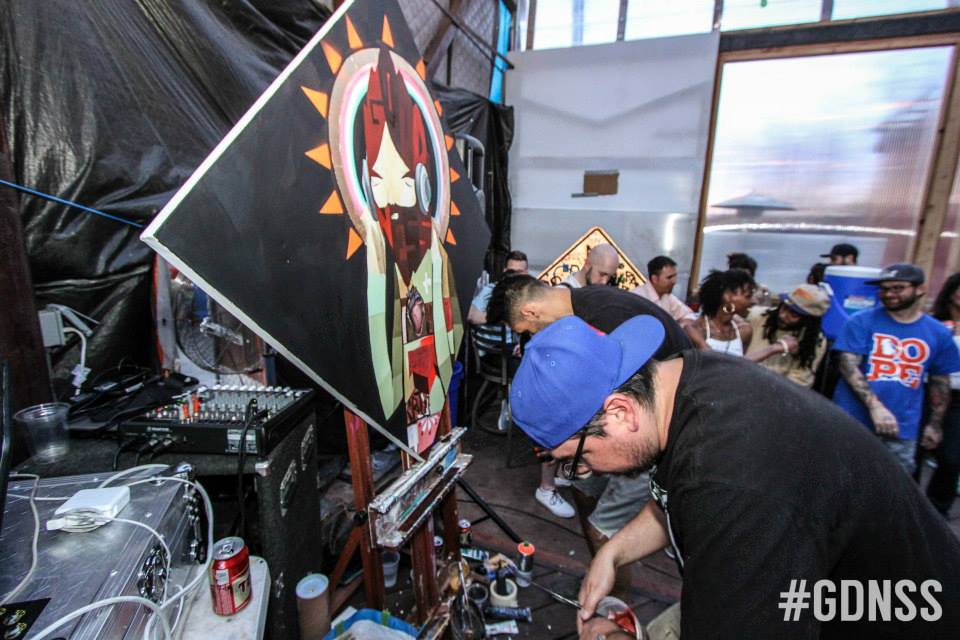 As if that wasn't enough, we'll be celebrating Goodness regular & CO hip hop favorite Marissa Gavel's birthday (pictured below with fellow friend of the party Karma Leigh) and wishing our friends Greg Rodriguez aka Nooker Oners (for his Farewell To The Desert Going Away Party) and DJ B*Money (who's going to Serbia for the rest of the Summer for a US hip hop ambassador program with hip hop legend Diamond D) a fond farewell before their upcoming trips, so make sure to get any of the three agua frescas if you see them out!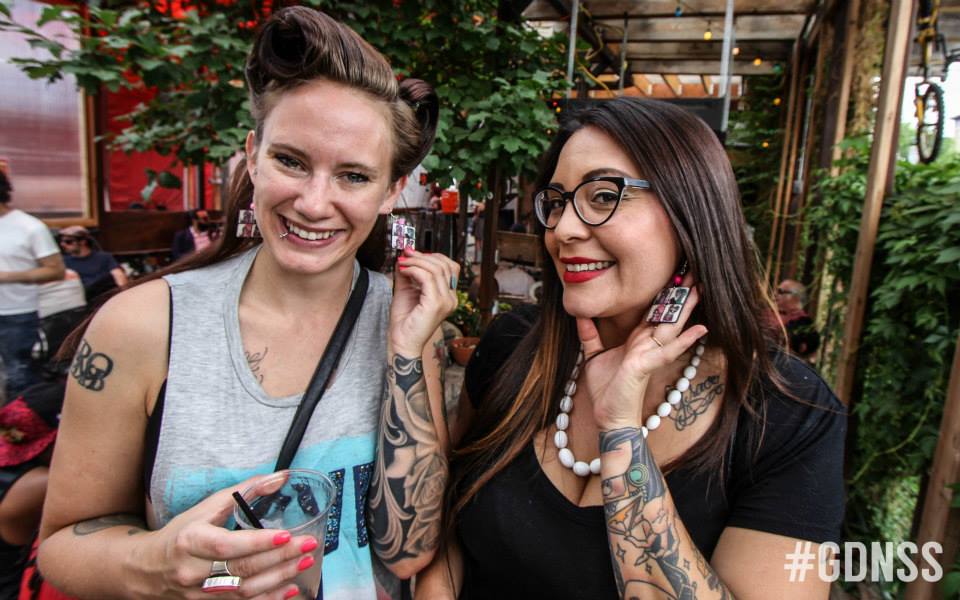 Also, we've got our last batch of complimentary stadium style Goodness cups for the first 25 people to get drinks (after this party they'll be gone for good) and Moontower Tacos will be out front making their ridiculously good tacos to feed the party.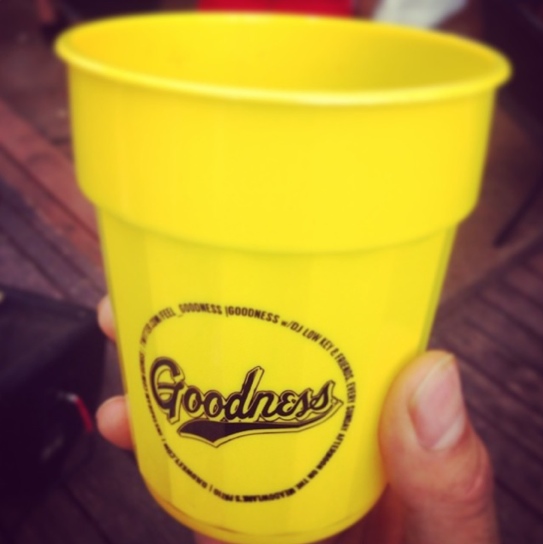 Goodness/Solution photographer Knower Of The Ledge will be taking pics of the party (follow us on Instagram: @GDNSS), El Chingon is brewing refreshing agua frescas for us and ZenOne will be back on The Meadowlark's magic patio (2701 Larimer St), come join the fun!!! No cover / 21+ / 3-10pm.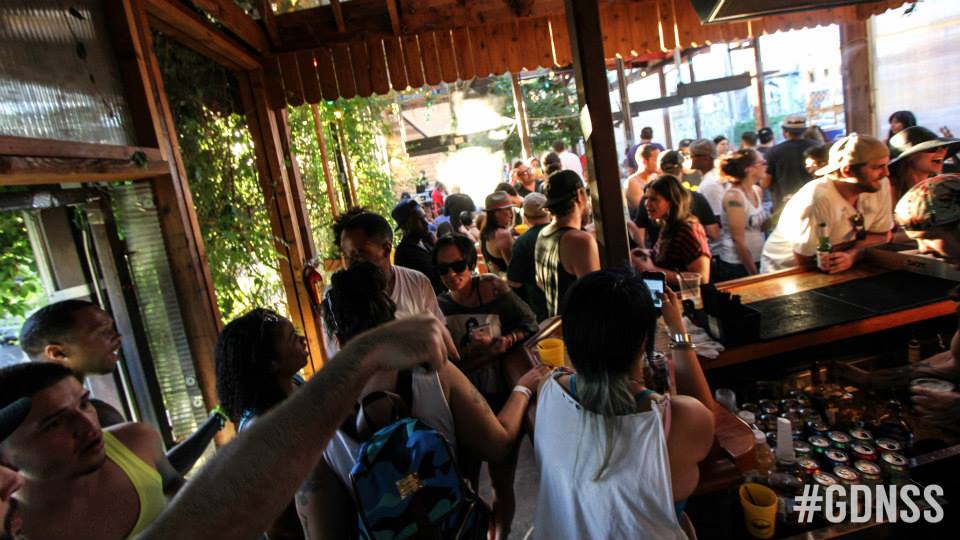 P.S. There's less than 10 Goodnesses left this Summer, don't miss a single one!!!
Sunday, 6/1 from 3-10pm -> Last weekend's double dose of Goodness w/DJ Low Key & friends was crazy fun, with extra an wild Sunday going late followed by a mellowed out Monday Reggae vibe to close out a crazy busy weekend. This Sunday we're back at it with special guests DJ B*Money (Crunk Brothers/former US DMC finalist) & Tew. (fka Spock Jenkins) joining me on the turntables for what marks two years to the week since I partnered up with The Meadowlark to launch Goodness with no clue of all the fun that was in store back in June 2011 (2 years/3 seasons as of now)!!!
For the celebration, Moontower Tacos will be making their delicious, one of a kind tacos as usual out front, plus we're bringing in the gourmet ice cream sandwich wizards from Peteybird in to cover dessert!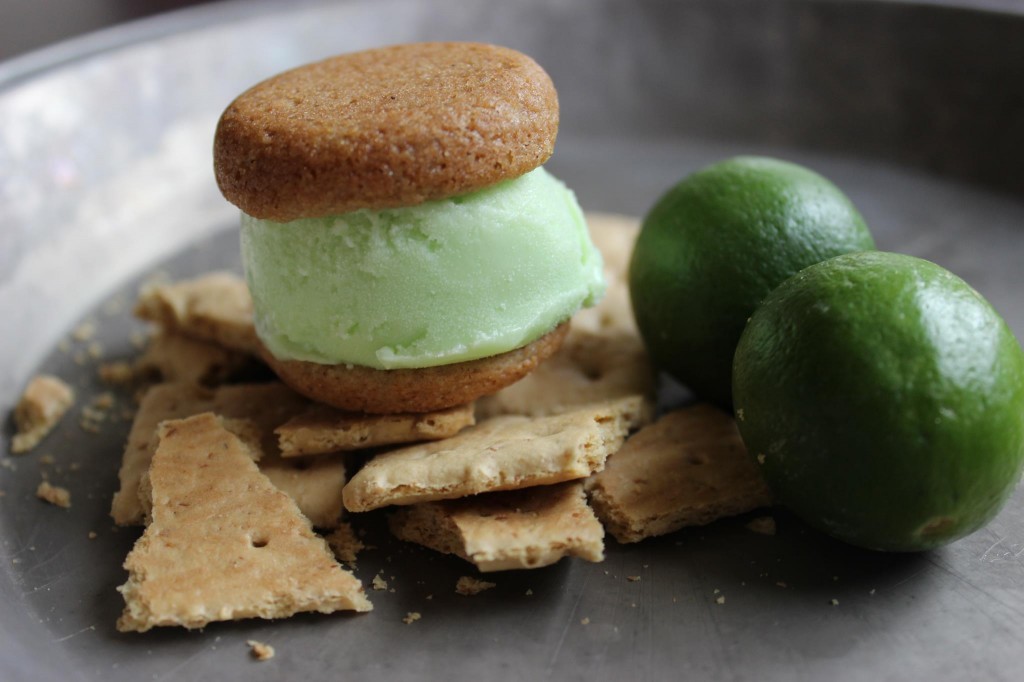 On top of that, we've also got complimentary plastic stadium style Goodness cups for the first 25 people to get drinks, as well as complimentary buttons for everybody!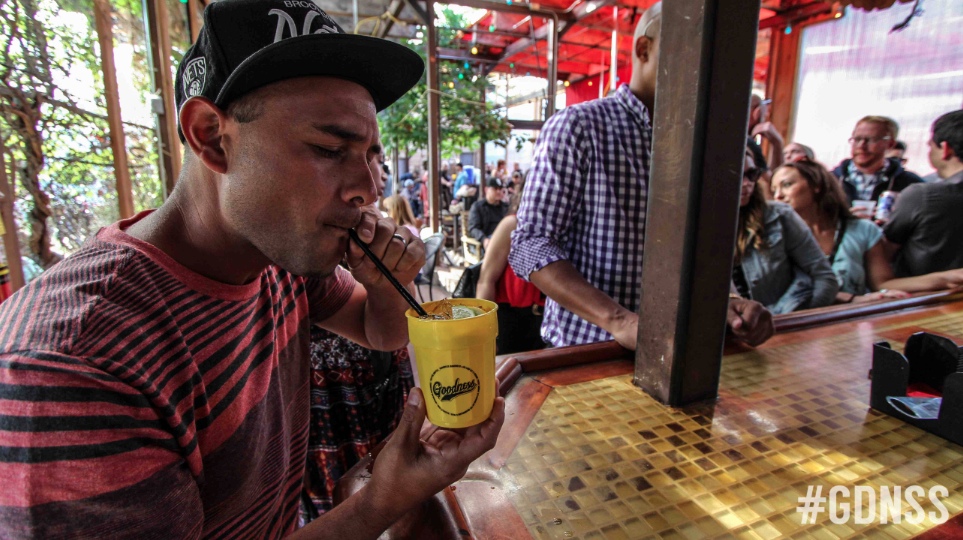 Official Goodness/Solution photographer Knower Of The Ledge will be taking party pics (follow us on Instagram: @GDNSS), ZenOne is back plus we've got more in store on the Meadowlark's incredible patio (2701 Larimer St), come rock with us!!! No cover / 21+ / 3-10pm-ish.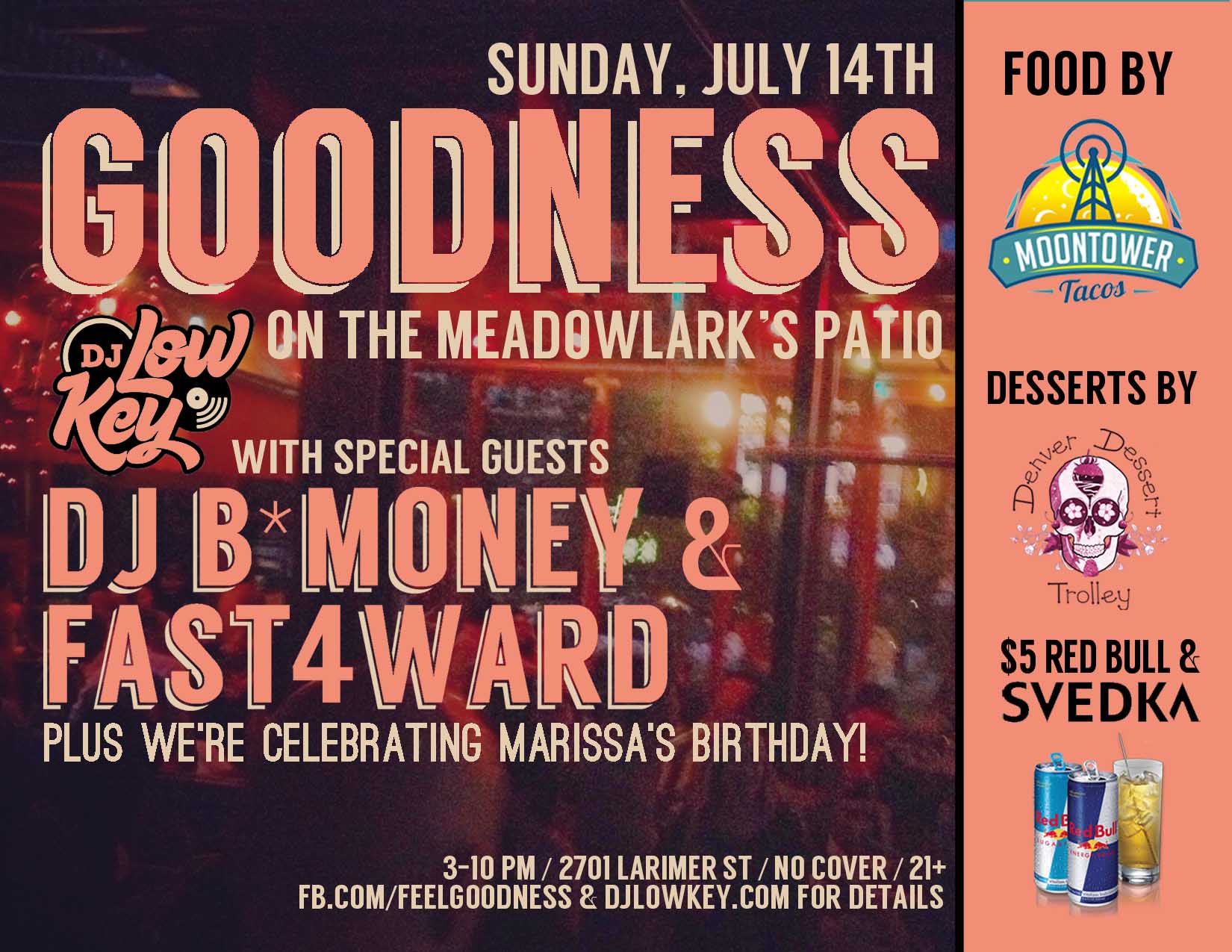 SUNDAY, 7/14 from 3-10pm -> Big up to everyone who came out to last weekend's Goodness; DJ Love showed us that the Denver OG hasn't missed a beat, DJ Largechild saved one of his best sets for last as a ton of people of people came out to wish him farewell and the party was blessed by a surprise appearance from the man, the myth, the legend, DJ Chris Karns.
This Sunday I'm looking forward to having two more of my favorite DJs in town out to Goodness w/DJ Low Key & friends.  Basementalism fam, b-boy favorite and club rocker DJ B*Money and musical genius, turntablist extraordinaire and Denver's best kept secret Fast4ward.  B*Money is one of of the most thorough DJs in town and if you haven't seen Fast4ward's one of a kind live show, you haven't seen the potential of the music that one man can make live.  It's bound to be another great Sunday on the Meadowlark's patio as we celebrate our homegirl Marissa's birthday.  Moontower Tacos and Denver Dessert Trolley have us covered with incredible food, the misters are ready to go and if you want a seat, I recommend you get there early.  No cover / 21+.