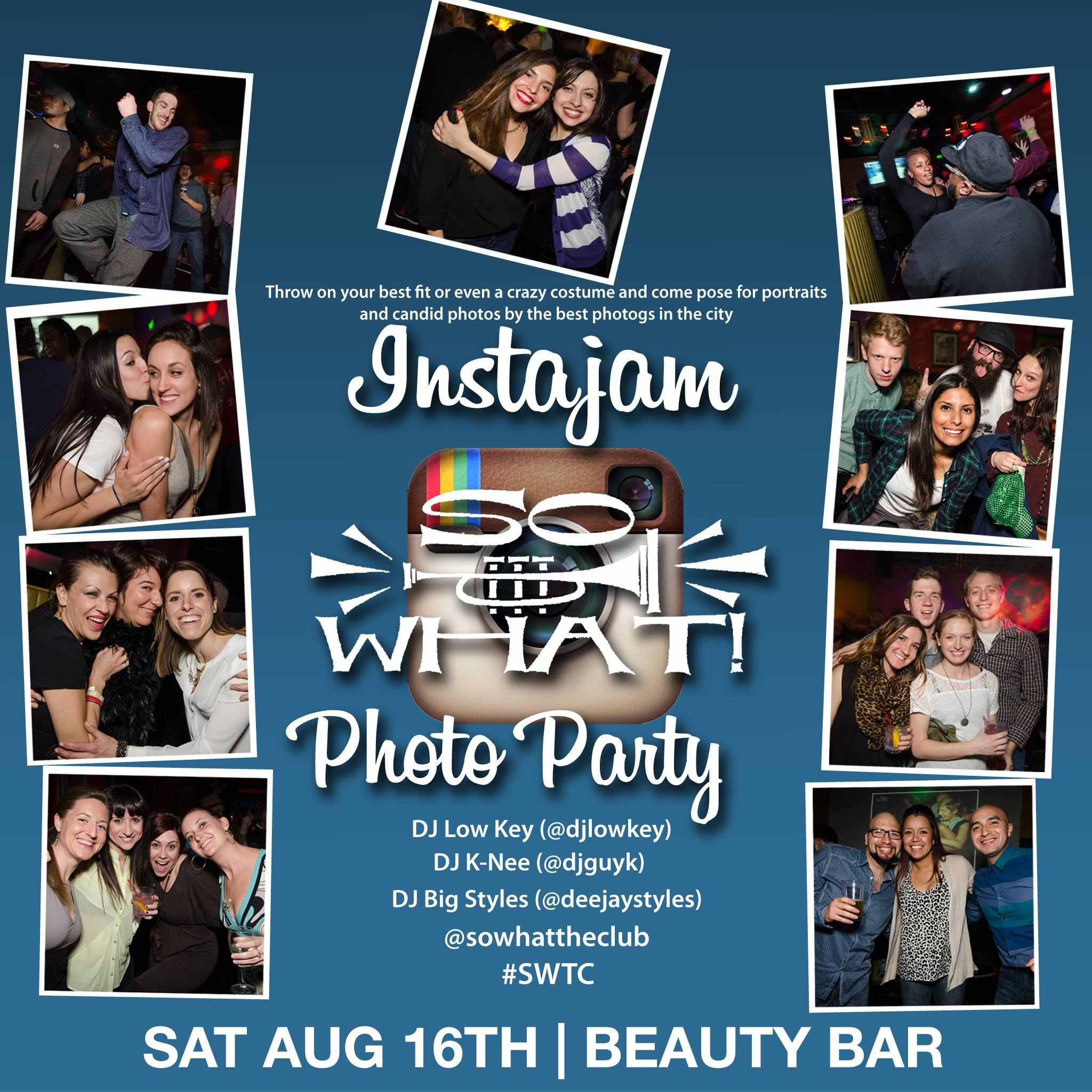 SATURDAY, 8/16 -> After a full year of packed events So What! events like Women We Love 1 & 2, Born into the 90s, A Native Tongue Thing and of course Prince vs. Michael Jackson 1 & 2, this party is for everyone who likes to post great pictures to their facebook, twitter and of course instagram!!!  All night long, The So What! DJs will be spinning picture perfect jams by all the biggest stars of soul, jazzy hip hop, future beats, house and other grooves to inspire you to strike your best pose!
DJ Low Key IG: @djlowkey
DJ K-Nee IG: @303ken
Big Styles IG: @deejaystyles
Throw on your best fit or even a crazy costume and come pose for portraits and candids by the best photographers in the city:
John P. Houston IG: @johnphoustonwill be doing portraits
& of course DJ K-Nee IG: @djguyk will be snapping our trademark dope photos all night!
It's time to make you look good! Take your own photos and see them instantly on the big screen at Beauty Bar Denver (608 E. 13th St) with the hashtag #SWTC or tag the photo on the FB event page! Best amateur photo shot at the party wins a $100 Bar Tab courtesy of Beauty Bar!!!
DOORS OPEN AT 8 PM, NO COVER BEFORE 10 PM! The music and vibes will be ON POINT, so let's do it for the 'gram! 21+ with ID | $5 Cover after 10 PM