Tag Archive for The Procussions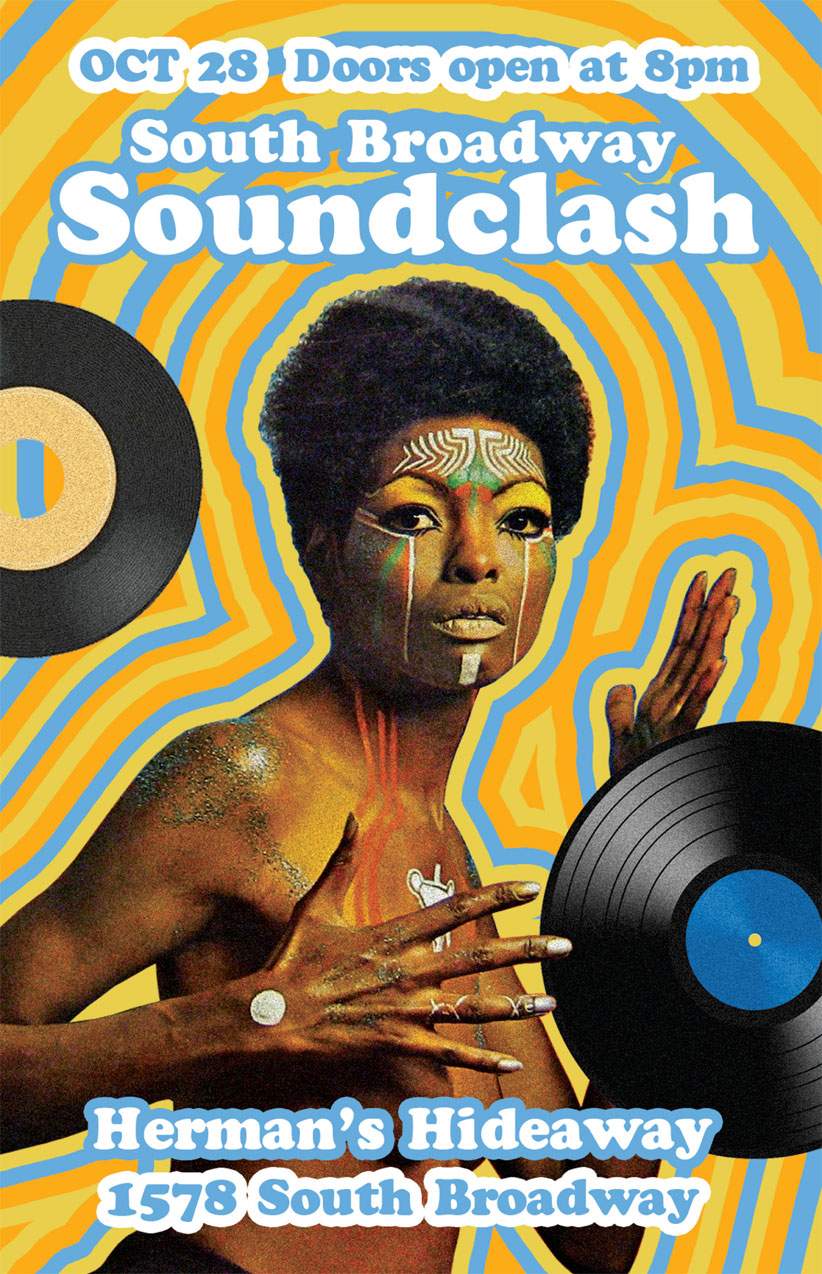 SUNDAY, 10/28 from 8pm to Midnight -> Don't miss the first South Broadway Soundclash, a celebration of beats, producers and music at Herman's Hideaway (1578 South Broadway).  We've got some INCREDIBLE beatmakers showcasing their newest works, favorite tracks and sample flips in a different type format.  For the #SoBroSoundclash, we're featuring four of the best producers to ever come out of Colorado; LA-based, CO-bred titan on the beats Stro Elliot (of The Procussions), your favorite producer's favorite producer Boonie Mayfield, master of the slap and half of Izaak Haze, Mo Heat (of The Foodchain) & perennial Denver favorite/Solution Beat Battle runner up Big J Beats (of 1984).
On top of that, me, Boombox founder/Basementalism legend Inka One & Welcome To The D.O.P.E. Game's DJ Dozen will be on the turntables, spinning everything from rare grooves and classic breaks to afrobeat and beathead joints.  LA's Benjamite MC is our host for the evening, rounding out a top notch lineup, if I do say so myself. Stay tuned to #SoBroSoundclash on twitter for the latest on the event, ticket giveaways, new video/music from the featured producers & more. $8 Pre-sales at all 3 Family Affair locations /// $10 at the door /// 18+.
Category:
events
/ Tags:
#SoBroSoundclash
,
1984
,
Benjamite MC
,
Big J Beats
,
Boombox
,
Boonie Mayfield
,
DJ Dozen
,
DJ Low Key
,
Herman's Hideaway
,
Inka One
,
Mo Heat
,
South Broadway Soundclash
,
Stro Elliot
,
The Foodchain
,
The Procussions