Tag Archive for Choosey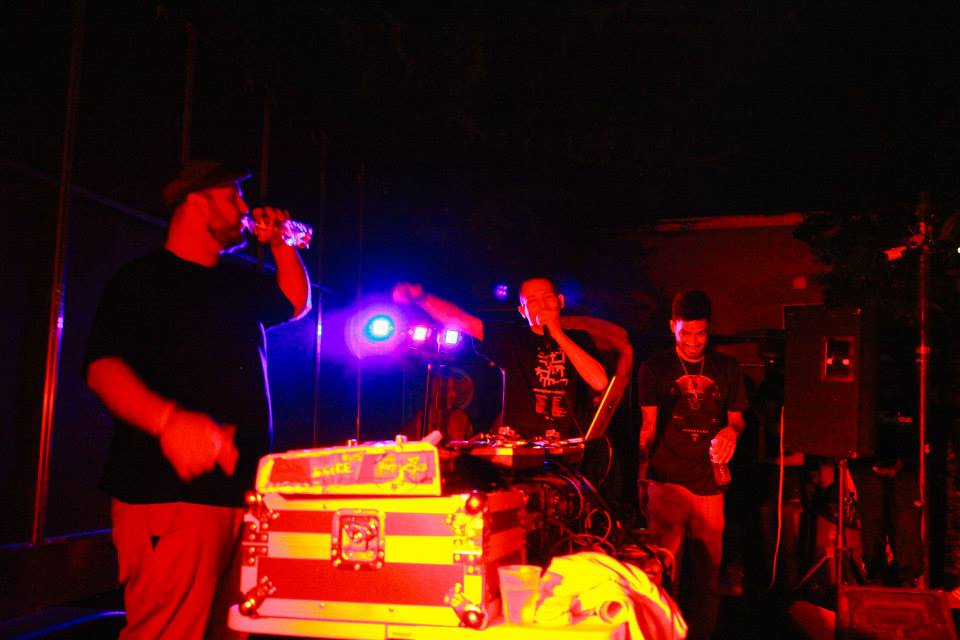 Time flies. Last year's SX704 Solution Showcase at La Barbecue seems like just yesterday and that still seems awesomely surreal (from DJing for the Pharcyce to the crazy dope lineup to the unbelievably great food), so when the opportunity to throw a whole day's worth of events came up this year, it was no-brainer. And so me and some friends (primarily France, DJ Trackstar & Dayta), set out to program twelve hours worth of Saturday fun at the biggest music festival in the country, bringing a mix of both Goodness & The Solution type flavor to the acclaimed BBQ spot. When everything was said and done on the morning of 3/15, the lineup was stacked with ridiculously talented MCs, DJs, singers and producers from all over the country and looked like this: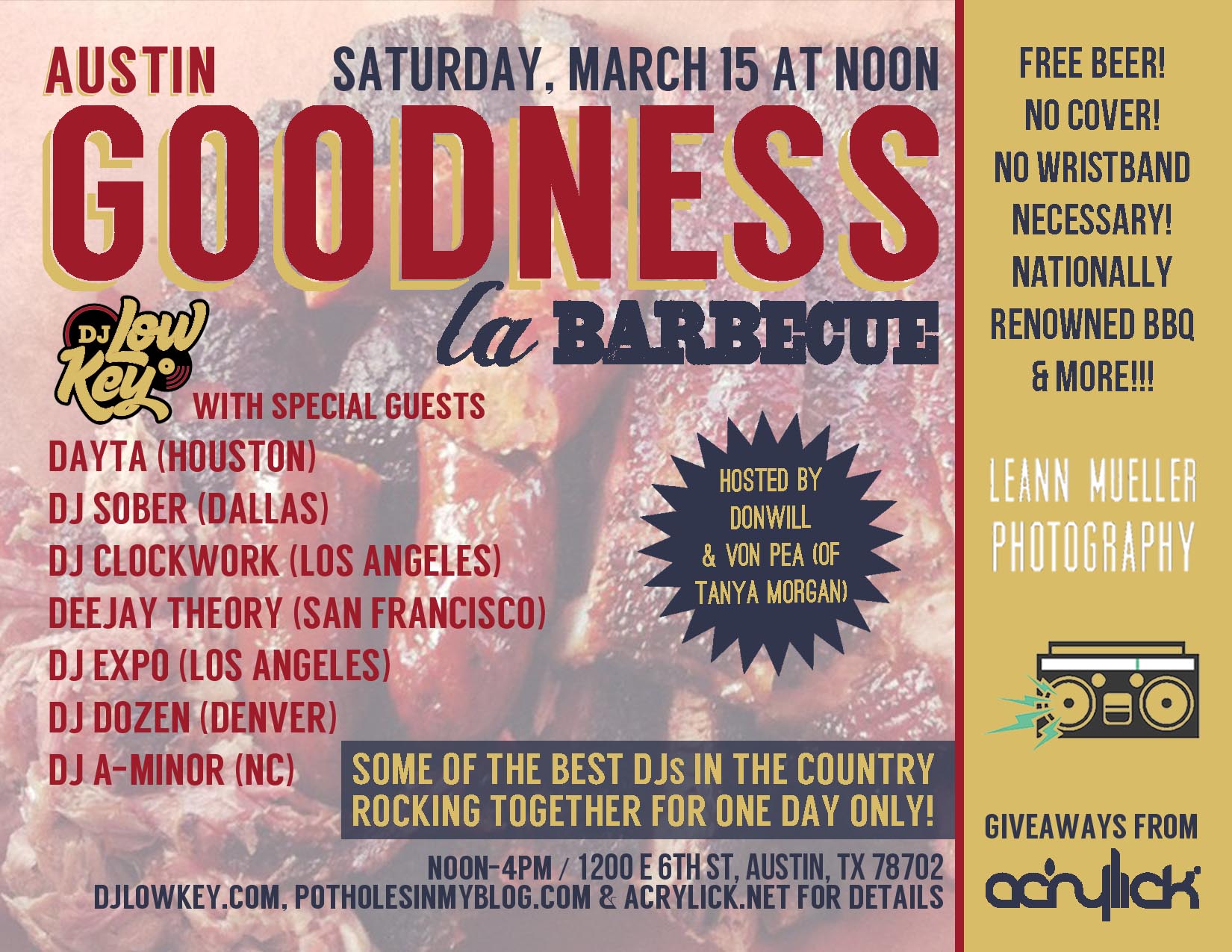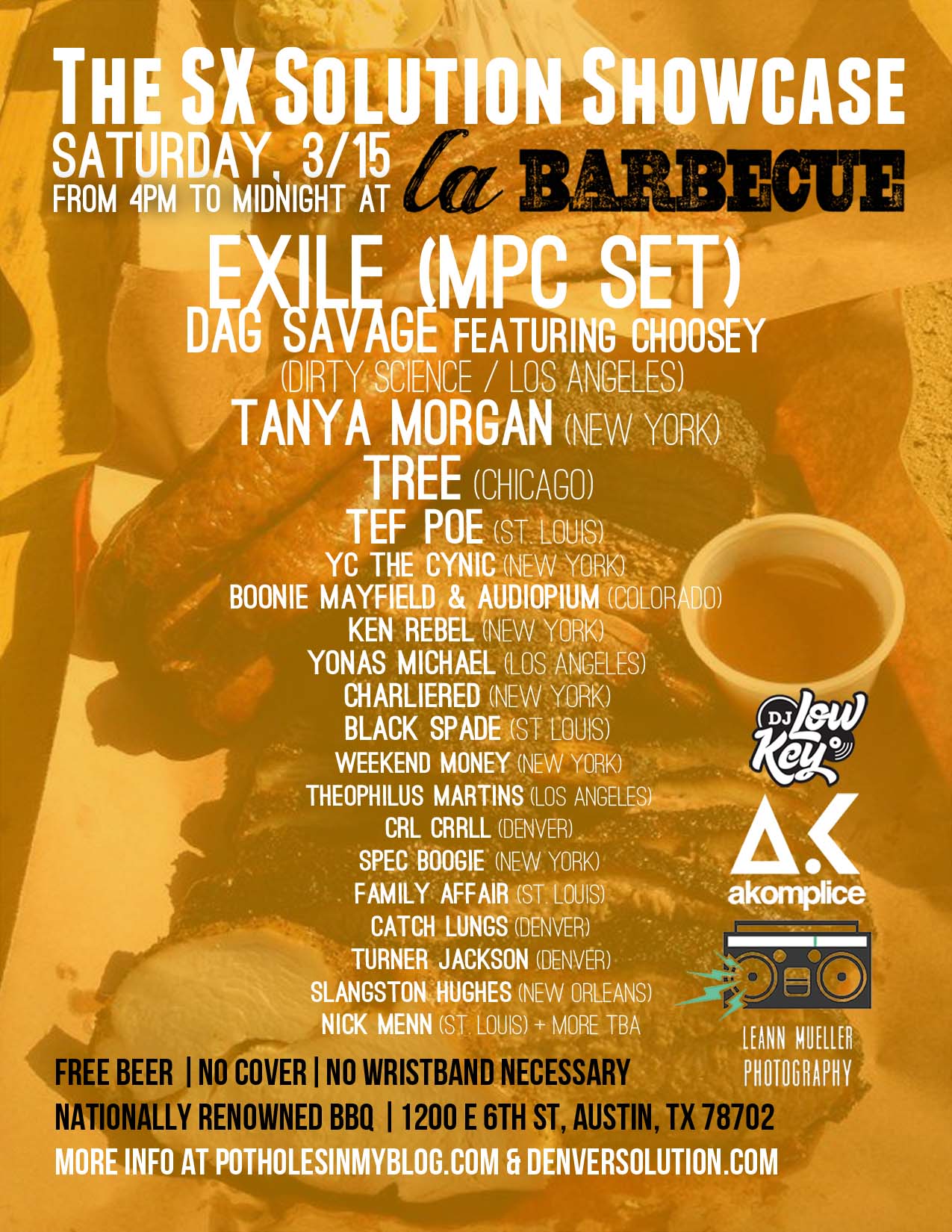 Extra stacked lineup, busiest day of SXSW and we were greeted by rain and fog on the morning of the event; not ideal at all. Regardless, we trudged through, set up tents over the turntables and stage and not too long after things got going, with the spot packing out quickly as Austin Goodness started with sounds from some of the best DJs in the country. From there, the weather cleared up, things somehow ran (mostly) according to schedule, despite a short break for a blown mixing board (which somehow got replaced in an under an hour, I credit good musical karma) and when the event wrapped up shortly after midnight, well over 30 top notch acts from NY to LA to Saint Louis to Denver and more had performed for hundreds of people.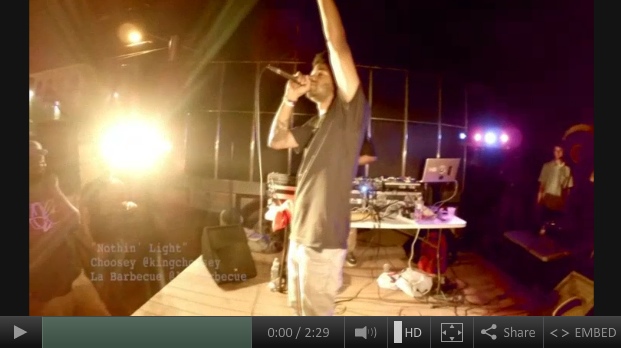 Choosey & Exile rocking at The 2014 SX Solution Showcase via NBC San Diego