Tag Archive for Basementalism
Every Friday Starting 12/17 -> Best Hip Hop DJ Award Winner, Radio 1190 GM, Basementalism host.  DJ Lazy Eyez has held a lot of titles in his over the last decade.  You may have seen him opening for the Roots, Mos Def, De La Soul or Rakim, rocking at some of the biggest b-boy events in the state or spinning at clubs all along the front range.  Every step of the way, he's been an advocate for quality music and hip hop culture, not to mention one of the coolest motherfuckers I know.  I'm sure most of the people checking the site are familiar with his work, but if not, please head over to DJLazyEyez.com to find out more about my new partner at the Solution.  Sounds could never be replaced, but we both feel like Lazy is the best man to help carry on the Solution's tradition and an all around good dude.  I'm excited to hear him spin every Friday night and I already know y'all are gonna love him if you don't already.  – DJ Low Key
The flip side to Lazy Eyez joining the Solution is that Sounds Supreme will be taking a step back.  Sounds is a one of a kind guy and a hell of a DJ, and this isn't a situation where Lazy is replacing Sounds by any means; it's just not possible.  As Sounds focuses on other endeavors, the door is still open and you can expect him to show up for special events at the Solution from time to time (plus there's been some talk of a DJ Low Key & Sounds Supreme monthly too).  The Solution's gonna miss you Sounds, but I'm sure we'll be seeing you at some point in 2011.  In the meantime, stay tuned to DJSoundsSupreme.com for more info on what Sounds is up to.
*Lazy Eyez and Sounds Supreme sketches by Thomas Evans for the CO Stand Up Project.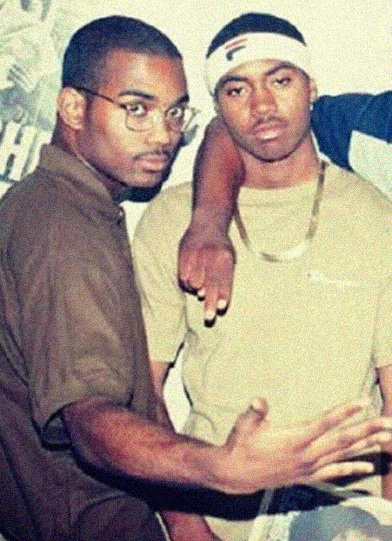 Here's an extended version of the Large Pro interview I did for Basementalism radio last Fall. Other than him dropping the 12″ he was plugging, not a lot has changed since then. LP talks about everything from linkin up with Paul C to his unreleased album, The LP, to workin with Nas on Illmatic ("We definitely recorded a lot more than the people have heard…We maybe had album, before anything. A good 8-10 cuts.") to hookin up Pete Rock with the sample for "T.R.O.Y." and a whole lot more. Dude has stories for days and has had one of the most interesting careers in hip hop, so download/stream this interview and get schooled by the Professor.
.:Download/stream the extended DJ Low Key + Large Professor interview:.