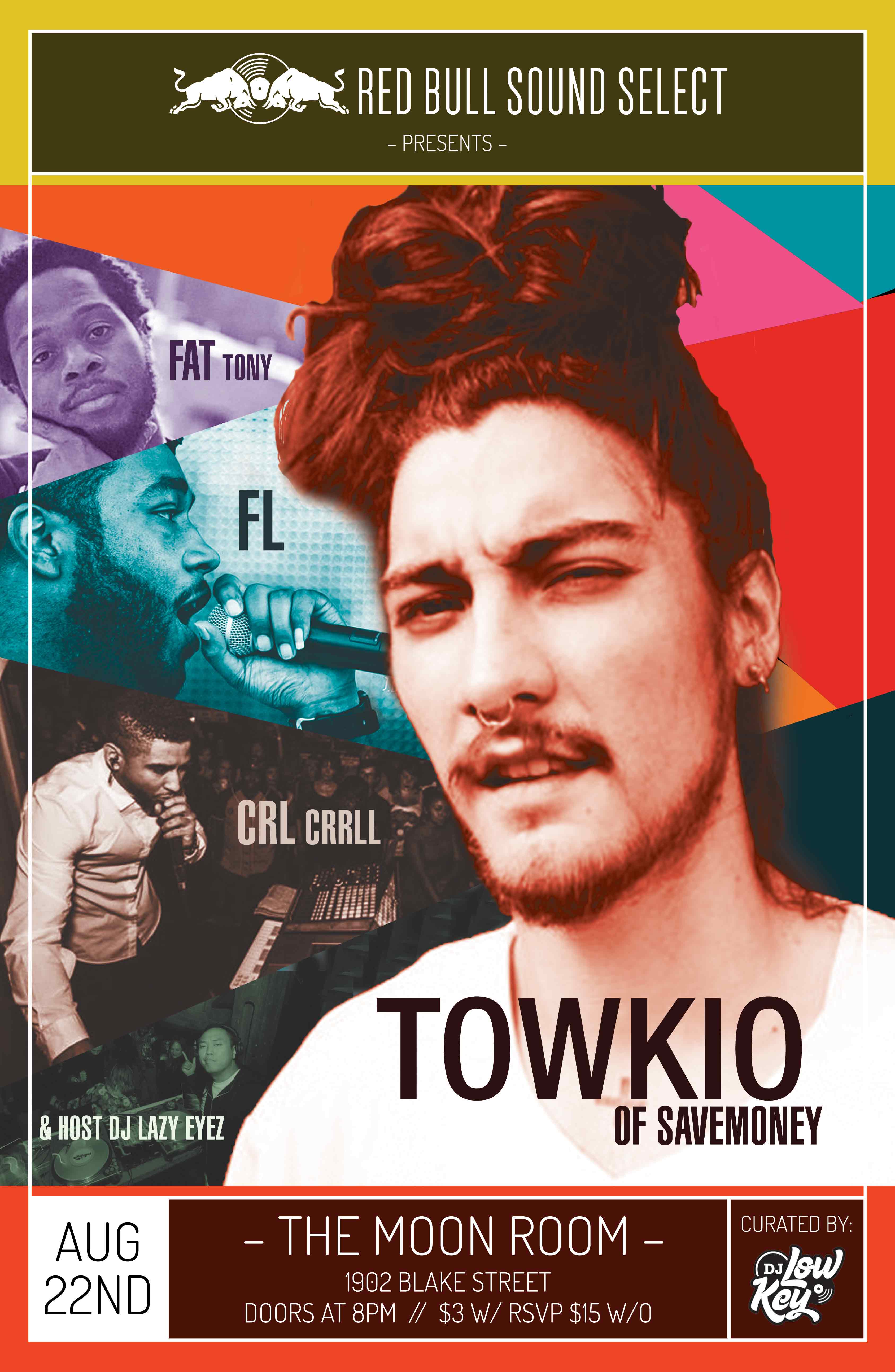 .:RSVP for $3 admission HERE:.
SATURDAY, 8/22 at 8PM -> My June RBSS show with Dam-Funk, Fast4ward & Oren L was RIDICULOUS, and now me & Red Bull Sound Select are teaming for one last time in 2015 to close out Summer with another INSANE lineup. On Saturday, 8/22, we're welcoming SaveMoney favorite and Chicago's next big artist to blow, Towkio, Houston's unofficial mayor Fat Tony, elite Denver rapper F.L., rising star CRL CRRLL & host extraordinaire DJ Lazy Eyez at The Moon Room at Summit Music Hall!!!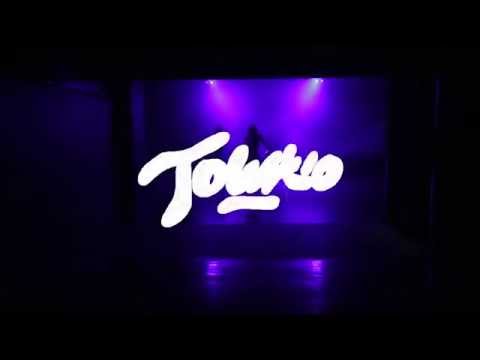 If you're not familiar, Chicago's Towkio dropped on of 2015's most interesting projects in .WAV Theory, featuring an all-start line up of contributors including his SaveMoney cohorts Chance The Rapper, Vic Mensa and Leather Cords with ridiculously good production by the like of Kaytranada and Donnie Trumptet (producer of Surf w/Chance & The Social Experiment's Surf album).
Towkio's .WAV Theory is a mix of straight up modern day party jams, insightful songs and unbridled creativity, making it a must listen if you want to stay on top of all the best that 2015 has to offer.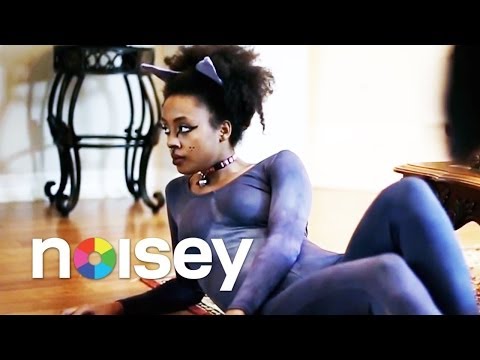 Houston's Fat Tony has become a legend in his city over the last few years while simultaneously developing a crazy cult following all across the country. Tony's music is a mix of the classic Houston sound with some Austin-type X-factors and rock star swagger that has to be seen live to be understood. Tony's live show blew me away at SXSW and we're super excited to properly introduce his music to Denver.
From his days as a prominent member of Denver's renowned Foodchain collective to a very successful solo career, F.L. (aka F.Lawless), has firmly established himself as one of the best MCs in the city. After working with the likes of Donwill of Tanya Morgan, Truck North of MMJB, Zion I & Homeboy Sandman, Neon Brown has established himself as one of the best producers in Denver and beyond, spanning a wide variety of styles with his sound. Mister Freedom is the new group project between the two, drops the day of the show and from my early listens, stands to further establish F.L. as one of the best MCs in the history of Colorado and position Neon Brown as a go to producer for the rest of 2015 and beyond, check out their singles via soundcloud to hear for yourself.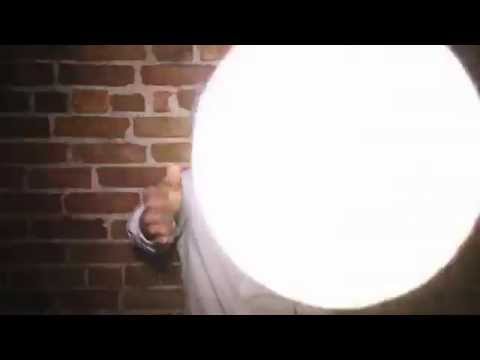 Denver singer/songwriter/producer/etc CRL CRRLL's musical stock has steadily been rising over the last few years, with his latest EP Ghost and his single "Cheers" making noise all around the city and getting love from DJs all across the county. CRL CRRLL (pronounced Carl Carrell)'s next project, the WAVE EP, is part 2 of his double Ghost/Wave EP and ounds INSANELY good from my advance listens. Like F.L. & Neon Brown's Mister Freedom project, it also drops the same day as the show and sounds primed to take the Colorado favorite to a whole 'nother level.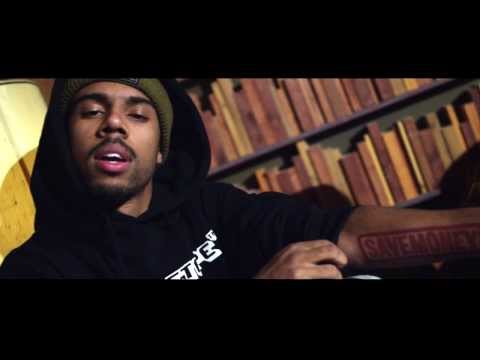 Things get started at 8pm sharp and with a crazy dope lineup in a small venue, the show should fill up early, so I'd highly recommend getting there early. If the super dope lineup wasn't enough, you can RSVP at RedBullSoundSelect.com for $3 entry (that's right, only $3!!! It's first come, first serve though, so get to The Moon Room early) and also get access to some top quality music, videos and lots more. Otherwise, the show's still quite a deal at the $15 door price, just make sure you show up early, because being ready to pay a $15 cover does you no good at a show that's packed and at capacity before you get there. Last but not least, shouts to Detour aka Thomas Evan on the FANTASTIC artwork for the show! 18+/8pm/1902 Blake Street.
.:RSVP for $3 admission HERE:.
P.S. Stay tuned for more great monthly Red Bull Sound Select shows and new music in Denver, curated by myself, Souls In Action & The UMS, all year long (plus more shows all over the country)!!!
NOTE: RSVP confirmation does not guarantee entry. Entry is first come first served up to capacity, regardless of RSVP. RSVP is also only good for each individual guest. No +1s will be included.