Tag Archive for Black Jordan
SATURDAY, 8/25 at 9PM -> "It's been a long time, we shouldn't have left you…".  After a scheduling issue in July and breaking from our formula to honor some of Denver's best DJs in June, The Solution Showcase is back on track with another ridiculously dope lineup.  For The Solution Showcase #8, we're importing infamous Chicago MC and producer BrandUn DeShay, the first lady of Denver hip hop Bianca Mikahn, criminally underrated producer Black Jordan (from Team Latchkey, fka Jay Gunna), myself and #COhiphop saint, Lazy Eyez (I'm sure he's gonna hate that title, but it fits…LOL).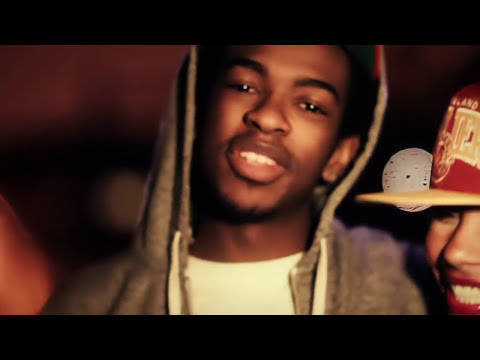 BrandUn DeShay is a classic double threat, having released numerous critically acclaimed mixtapes as an MC/producer while also doing beats for the likes of Dom Kennedy, Curren$y, Danny Brown, Von Pea, Mac Miller, Sir Michael Rocks (of the Cool Kids) & others.  Having come up in the group Paradox, Bianca Mikahn has been rocking mics on the Denver circuit with the Mercury Sauce collective for years, making quite a name for herself in the usually male driven hip hop scene.  Black Jordan , who'll be celebrating the release of his Basement Instinct beat tape at the party, blew us away with his music at The Solution Beat Battle earlier this year and we've been waiting for the right opportunity to feature his production at the showcase ever since.  You probably already know about me and Lazy Eyez if you're reading this, but if not, we've both been pushing quality hip hop for years in Denver, trying to make the kind of events we'd like to go to happen, while winning an award or two in the process.
Don't worry if you're not familiar with someone on the bill, a big part of The Solution Showcase is about discovering dope new music and we'll be linking up music, videos and more info on all the artists as we get closer to the party. So stay tuned to DenverSolution.com to learn more about the performers and hopefully we'll see you on 8/25! 21+ /// $5 Pre-sales now available at all three Family Affair locations & get you 15% off your entire purchase /// $8 at the door /// Doors at 9.
UPDATE: Meet BrandUn DeShay, our featured out of town artist for The Solution Showcase #8 on Saturday, 8/25 at The Meadowlark. BrandUn is an MC/producer from Chicago who's worked with the likes of Danny Brown, Curren$y, Dom Kennedy, Casey Veggies, Mac Miller, Von Pea, Sir Mikey Rocks & more.