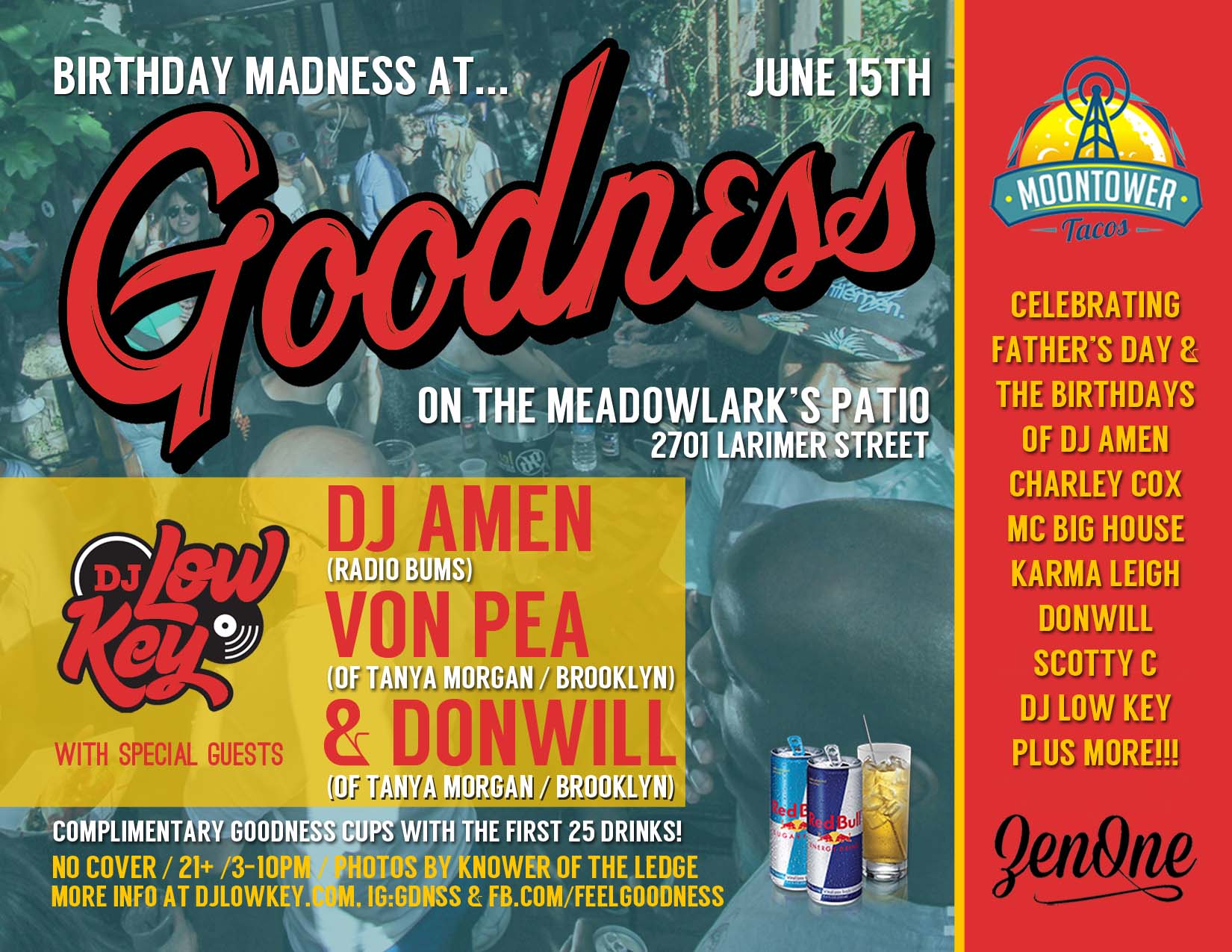 SUNDAY, 6/15 at 3pm -> Despite last Sunday's rainy, 45 degree, bizarro world weather, June remains in full effect and that means there's a ton of Summer birthdays to celebrate at Goodness w/DJ Low Key & friends this Father's Day weekend, with DJ Amen, Charley Cox, MC Big House, Karma Leigh, Donwill, Scotty C and myself celebrating, adding up to some certified Birthday Madness Goodness.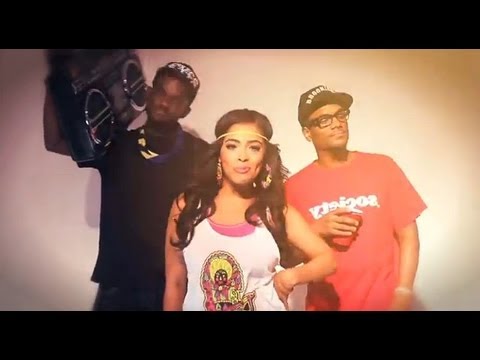 For the day's soundtrack, me, DJ Amen and Von Pea & Donwill aka Brooklyn's own Tanya Morgan will be on the turntables (with the odds that Don & Von rap a few verses being pretty high), bringing as much quality music as we can fit into one day on The Meadowlark's beautiful patio. We've also got complimentary stadium style Goodness cups for the first 25 people to get drinks, as well as complimentary buttons for everybody! And as usual, Moontower Tacos will be making their incredible, uniquely tasty tacos to fuel the party.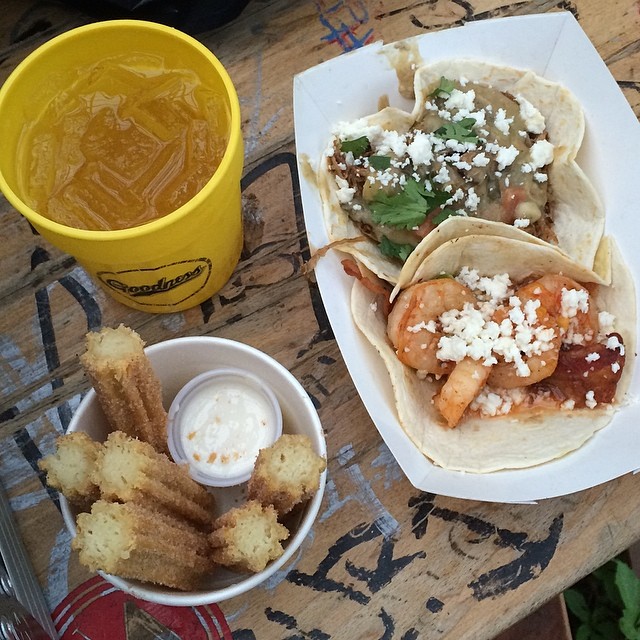 Goodness/Solution photographer Knower Of The Ledge will be taking pics of the party (follow us on Instagram: @GDNSS), El Chingon is brewing refreshing agua frescas for us, ZenOne will be back & more on the Meadowlark's recently upgraded (with more to come!) patio (2701 Larimer St), come rock with us!!! No cover / 21+ / 3-10pm.