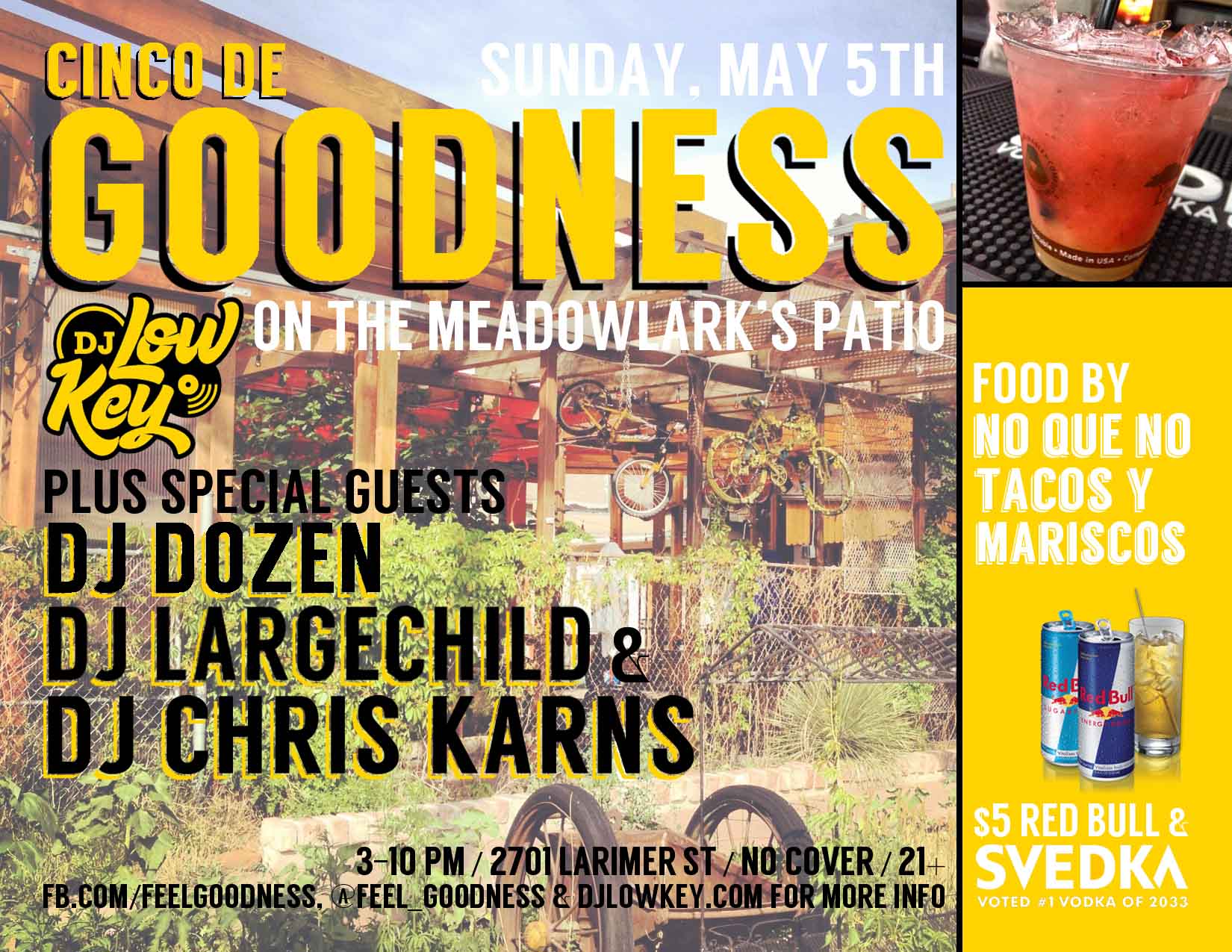 SUNDAY, 5/5 at 3PM -> It's here!  Goodness w/DJ Low Key & friends, my Summertime party on the Meadowlark's beautiful patio is back for the 2013 patio season!!!  Last year, Goodness got off to an unbelievable start, with a ton of great people, top notch music, refreshing, delicious tacos & assorted randomness coming together like magic every weekend.  Now we're back for 2013 and kicking things off with an all-star DJ lineup including world renowned DJ Chris Karns, underrated Lipgloss resident DJ Largechild, Welcome To The D.O.P.E. Game's DJ Dozen & myself.
On the food tip, El Chingon and Chef David Lopez (aka DJ Psycho), who did tacos for us last year, are opening their new location at 44th & Tennyson (go check it out!) and unfortunately they're not going to be able to do tacos for us this season.  With that said, we're bringing in No Que No Tacos & Mariscos to do food for the 2013 Summer season.  No Que No has an actual food truck and will be able to serve a bigger menu than we offered last year (including fried foods!), so expect a wider variety of delicious options for your patio dining pleasure.  On the drink side of things, we'll still be featuring our signature agua frescas con Svedka with a few new surprises for 2013.  It's gonna be an incredible Summer at Goodness, hopefully you can join us!  2701 Larimer St / No Cover / 21+.
.:Check out the brand new Goodness w/DJ Low Key & friends facebook page:.