Tag Archive for Highland Tap & Burger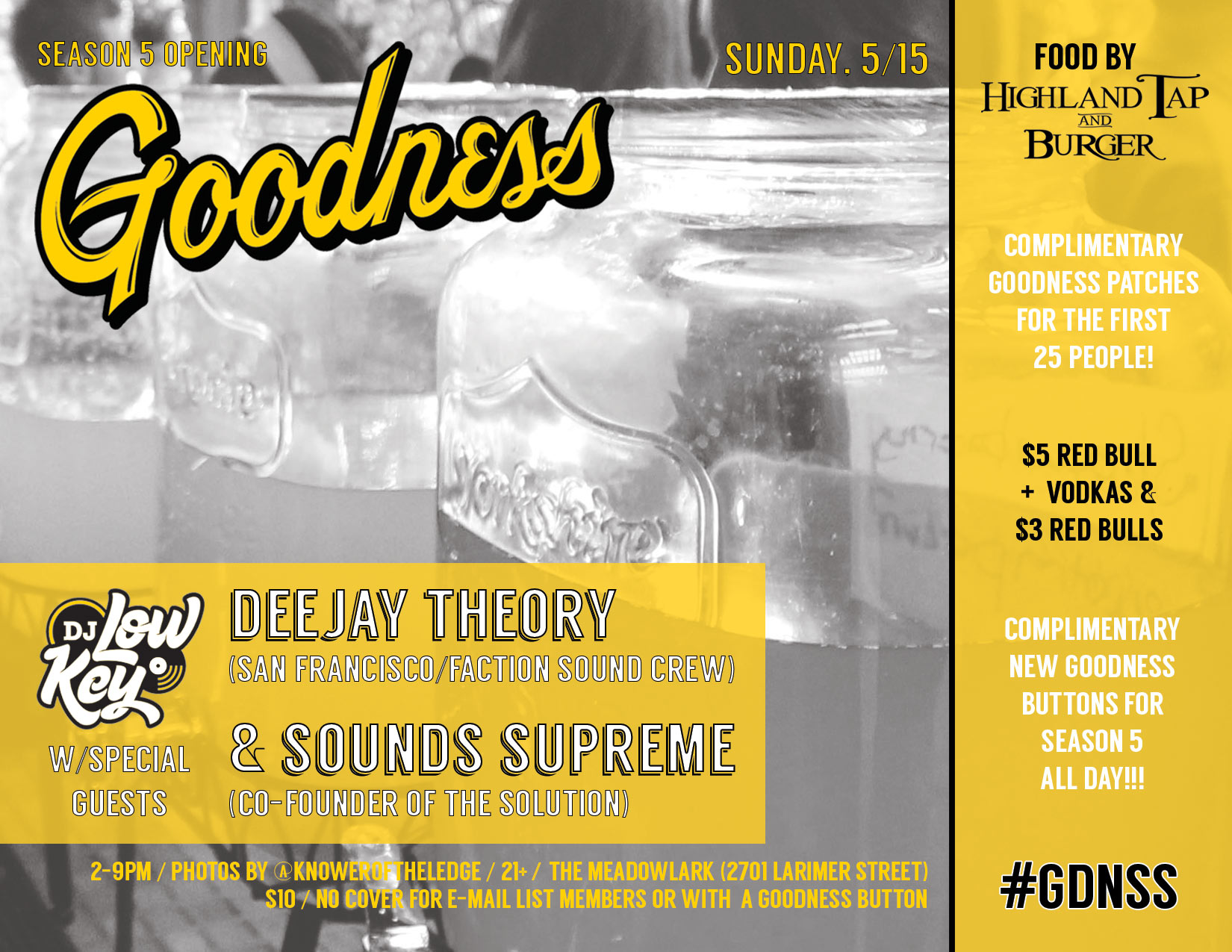 SUNDAY, 5/15 at 2pm -> Ahhhhhh yes. It's that time of year again. Spring, Summer and every other kind of weather are in the air in Denver and it's time to kick off Goodness w/DJ Low Key & Friends Season 5 on The Meadowlark's magical patio!!!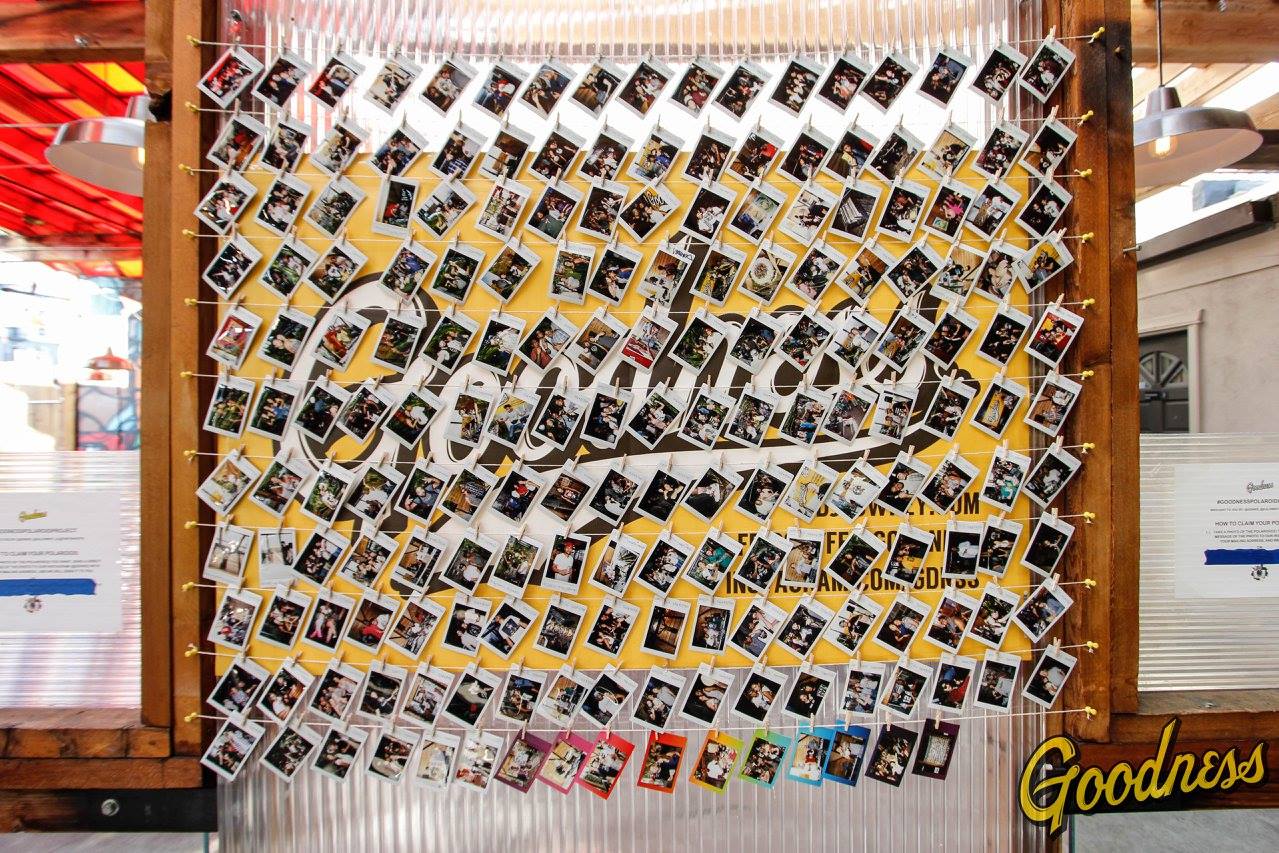 For the season opener, we'll be welcoming out San Francisco favorite and renowned party rocker Deejay Theory, known for rocking all sorts of tropical flavors, ridiculous edits and other dopeness, and co-founder of The Solution and all around great DJ, Sounds Supreme, to kick off the fun. On top of that, we'll be debuting complimentary new Goodness patches for the first 25 people to show up every week (while supplies last) and super fresh, all matte white Goodness buttons for everybody, all day long. And speaking of Goodness buttons, you'll definitely want to get yourself one, a patch or dust off last year's yellow button because in our ever-challenging mission to maintain the party's integrity, vibe and make the most of our limited space, we're going to be instituting a $10 cover for the party.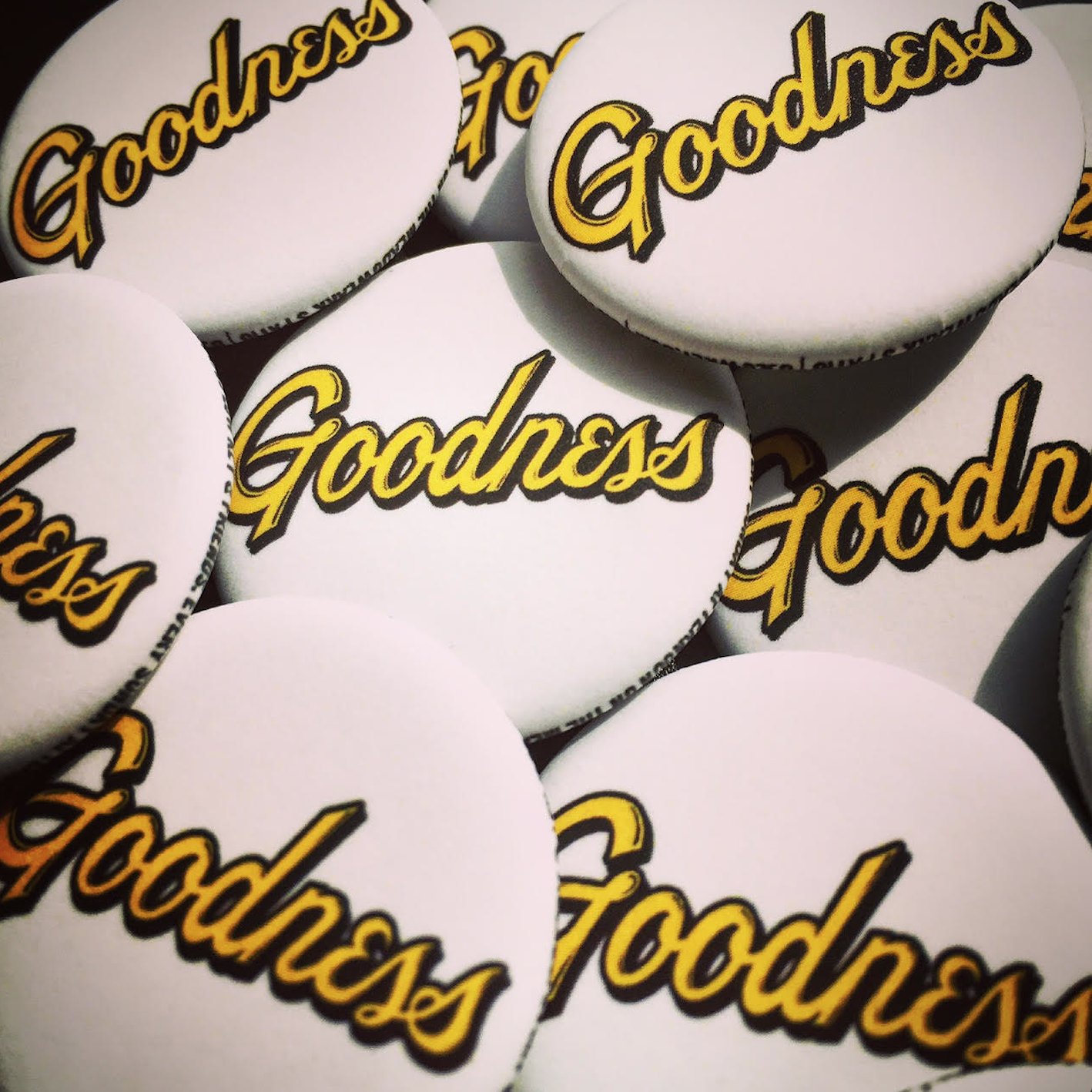 The point of the cover isn't to tax the regulars who've made the last 4 Summers INCREDIBLE, it's to try to keep the vibe that made the last 4 Summers so special intact as the neighborhood and Denver both change at a rapid pace. With that said, if you wear a Goodness button or patch to the party or join the e-mail list (top right corner at djlowkey.com) and show our weekly e-mail, you'll be able to get in to the party for FREE. Things are gonna work on a per person basis, so if there's two people, both need to wear a button and/or sign up for the e-mail list and show the weekly e-mail. Sorry to complicate things, but hopefully this helps us keep the vibe intact and with the funds from randoms, we'll be able to continue to bring out ridiculously talented DJs from all around the country, create more cool stuff like the lighters, cups, buttons, patches and such and even more interesting randomness throughout the Summer.
As usual, we'll be featuring the one and only Knower Of The Ledge capturing all the fun in photo form for our Instagram and Facebook pages (don't forget to tag your own photos/videos with our hastag, #GDNSS). To keep everyone refreshed, we're excited to have birthday boy Antoine Sullivan take over agua fresca duty and you can expect to have delicious strawberry, pineapple and rotating other flavors to keep you feeling right all Summer long. Last but not least, we're also super excited to be welcoming Highland Tap & Burger into the fold of food vendors we've worked with, they're one of my favorite spots in Denver and they'll be offering different tasty treats every week, starting with delicious carnitas tacos and homemade chips and salsa to kick things off (while not a taco spot, they've won awards at Top Taco and other local competitions, on top of their renowned burgers and other offerings).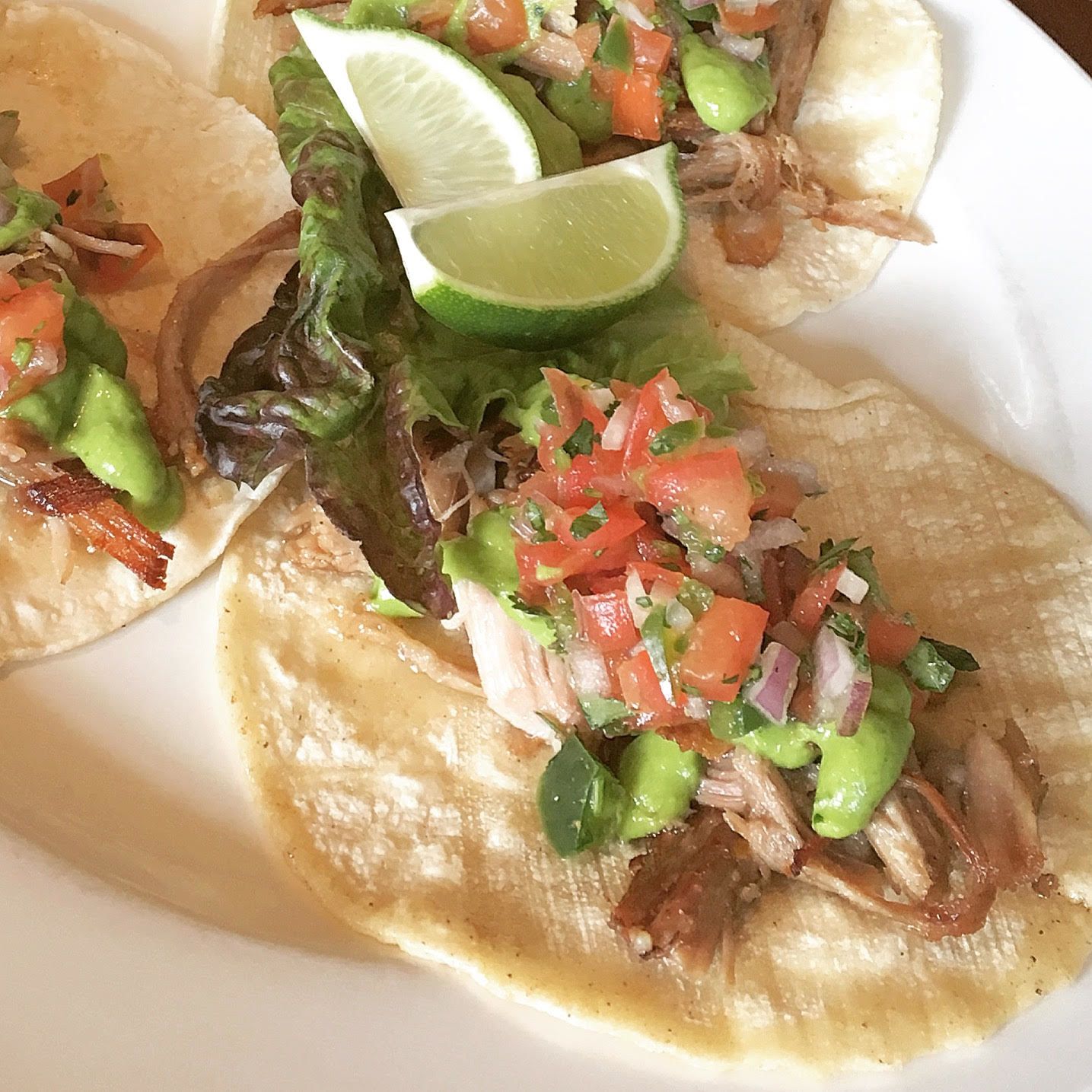 P.S. Early arrival recommended. Based on every other season opener, it's probably gonna be probably be a crazy day *crosses fingers*.

Most SUNDAYS from 10:30am-2:30pm -> I'm excited to be DJing Highland Tap & Burger's (2219 W. 32nd Ave) awesome new Brunch With A Beat most every Sunday. It's a great way to start of your Sunday before Goodness, with a delicious assortment of brunch favorites from stuffed french toast to chicken fried steak to an assortment of breakfast hashes and of course, their infamous burgers (named best burger by Westword Best Of Denver 2013 and definitely one of the top 2 or 3 in town for sure). Things kick off at 10:30am and most days there's a short wait for a table if you don't get in by 1 or so, but trust me it's well worth it.