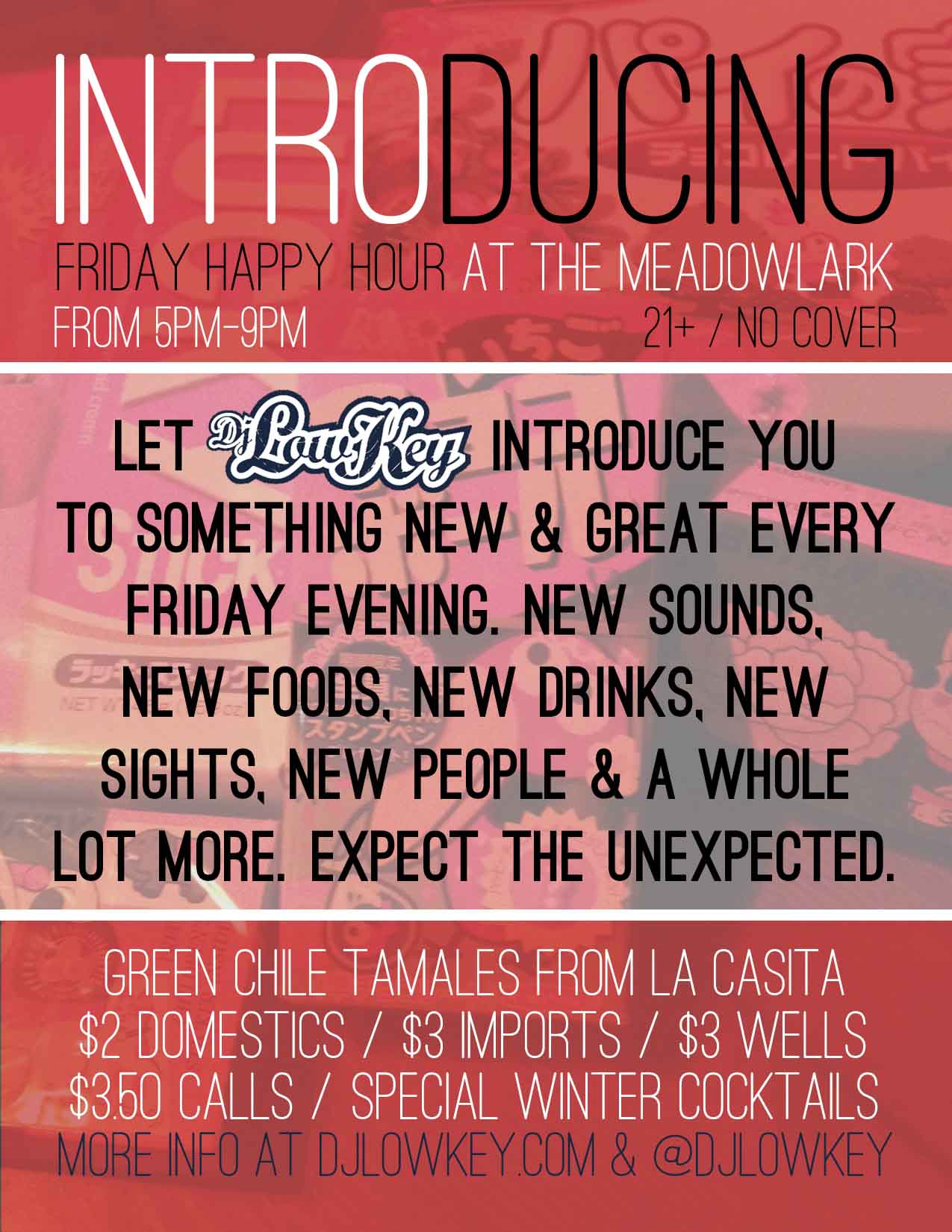 Starting FRIDAY, 1/18 from 5-9pm -> Introducing w/DJ Low Key, my recently-launched weekly based around the idea of introducing you to cool new stuff and experiences, through music, people, food, art and a whole lot more, is moving from Wednesday nights to Friday happy hour at the Meadowlark.  It just seems right; instead of having to drag yourself out midweek to check out some fun, new stuff, you can stop by after work or before you head on a Friday night for some cheap drinks and whatever randomness I'm bringing in on a given evening.  We have some crazy good happy hour specials to get your night of good decisions going too:
$2 Domestics / $3 Imports
$3 Wells / $3.50 Select Calls
Special Winter Cocktails
Also, we're bringing in green chili tamales from La Casita every week in case you're hungry, fresh from work, or need a snack to kick off your evening.  With all said, consider Introducing your holdover until things warm back up for Goodness (I'm thinking early May right now, can't wait for that!!!).  The patio is partially enclosed and heated, but the party is based inside the Meadowlark (2701 Larimer St) while it's colder.  So now you know, every Friday evening I'll be bringing something new and cool to the table, plus spinning a variety of music that will hopefully put you on to some new favorites.  Come through, check it out, you'll be glad you did.  21+ / No cover / 5-9PM.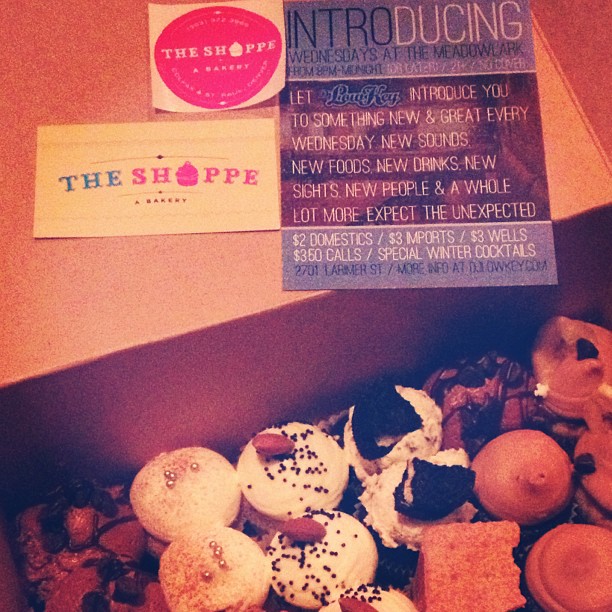 Above: Cupcakes from the Shoppe at Introducing. /// Below: A collection of Japanese candy & junk food that people tried at the Introducing launch last month.