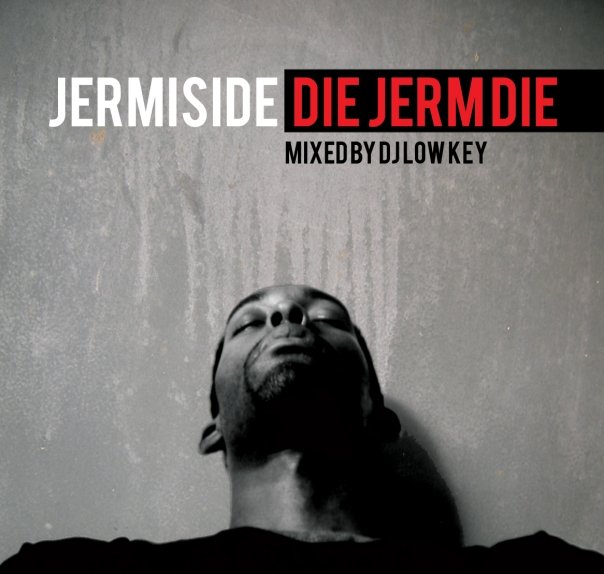 It's been a minute since Jermiside (of Red Giants/Lessondary fame) first hit me up to help him out with his Die Jerm Die mixtape…I'd known dude for a while via Tanya Morgan (he was on a song on Moonlighting & two on Brooklynati), featured him on my Mixing In Action #2 tape back in '06 and we'd kicked it for a minute on the Hiero tour so it was a no-brainer to get involved…Jerm's concept for the tape was a lot darker than most stuff I work on (the title says it all…LOL), but it was appropriate for the times and the music was really dope so I put it all together in a way that hopefully tells a story and wraps up on a positive note, check out the tape for yourself and see what you think…
.:Jermiside & DJ Low Key – Die Jerm Die (tracked version):.
.:Jermiside & DJ Low Key – Die Jerm Die (untracked/podcast version):.
Shouts to Donwill, Von Pea, Ilyas, Che Grand, Spec Boogie, Aeon, Brickbeats, Kevin Nottingham, Mike Jaye, Rob Viktum, Plus Wun, Jamie Cooley, Dr. Mad, City Centric, Raj, Haweii, G.C., Stevie Beatbox, David Jules, DJ Grain & DJ Dozen for the verses, beats & help with the project.